Pentecost Programming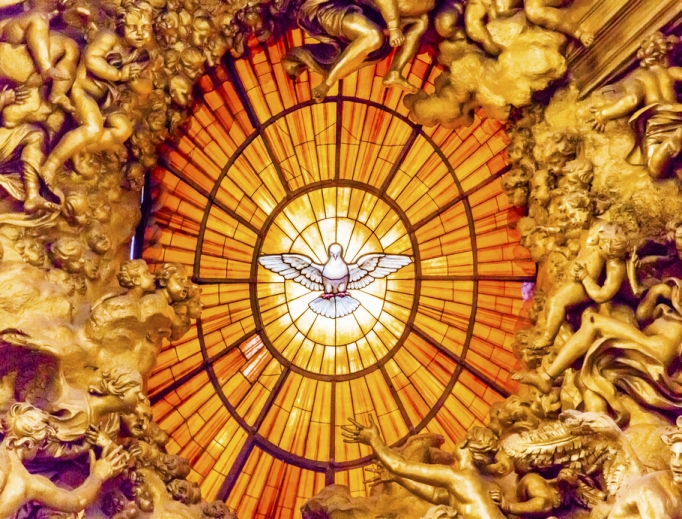 SUNDAY, May 21, 9am
The Cars That Built the World
HISTORY From 9am, four episodes cover gasoline, the internal combustion engine and Benz, Daimler and Rolls; Bentley and Royce; the 1920s, 1930s and World War II; and the postwar period and Porsche, Toyota and Honda. TV-PG.
SUNDAY, May 21, 10am
EWTN Bookmark
EWTN The 2022 book The Devil and Bella Dodd: One Woman's Struggle Against Communism and Her Redemption, by Mary Nichols and Paul Kengor, chronicles the journey of Bella Dodd (1904-69) from the Communist Party USA to becoming Catholic, thanks to Venerable Archbishop Fulton Sheen, and her later life of warning America about atheistic communism. (Re-airs 5am, 5pm Monday, 11:30pm Saturday.)
MONDAY, May 22, 5:30pm, 2:30am
Catholic Action Insight: Religious Liberty Under Attack
EWTN Attorney Charles LiMandri and Thomas McKenna analyze the true meaning of the First Amendment, the actual intent of America's Founders and today's very real threats to Catholics and all Americans. TV-14.
THURSDAY, May 26, 5:30pm
Meditations on the Pentecost
EWTN Father Andrew Apostoli (1942-2017) of the Franciscan Friars of the Renewal teaches about the first Pentecost, confirmation and the Holy Spirit's actions. Re-airs 2:30am Saturday.
SUNDAY, May 28, live
Pentecost Sunday
EWTN At 4am Pope Francis will celebrate the Solemn Mass of Pentecost From Rome in St. Peter's, with the Regina Caeli to follow. (Re-airs 3pm.) At 8am will be Mass from the EWTN chapel in Irondale, Alabama. At noon, Archbishop Christophe Pierre, apostolic nuncio to the United States, will celebrate the Solemn Mass of Pentecost in the Basilica of the National Shrine of the Immaculate Conception in Washington, D.C. (Re-airs midnight.)
SUNDAY, May 28, 8pm, live
National Memorial Day Concert 2023
PBS In this 34th-annual memorial concert on the U.S. Capitol's west lawn, celebrities, military musical units and the National Symphony Orchestra will pay tribute to our nation's fallen military personnel. (Re-airs 9:30pm.)
SUNDAY, May 28, 10:30pm
The Red Badge of Courage
TURNER CLASSIC MOVIES Based on the same-titled 1895 novel by Stephen Crane, this 1951 Civil War drama classic stars real-life World War II Medal of Honor recipient Audie Murphy as a young Union Army private who redeems himself.
MONDAY, May 29, 11am, live
Archdiocese for the Military Services Memorial Mass
EWTN The Basilica of the National Shrine of the Immaculate Conception will host this Mass in memory of personnel who have died in military service.
Upcoming
SUNDAY, June 4, 2pm
Carlow Choir Presents: Praise to the Lord
EWTN The Carlow Choir of St. Francis Xavier Cathedral in Alexandria, Louisiana, sings hymns such as Ave Maria.