Order a bulk subscription and SAVE 70%
| Newsstand Price | Your Price* | You Save |
| --- | --- | --- |
| $3.00 an issue | $0.90 | 70% |
*when you order 6 or more copies
We're asked all the time, how can I help get the National Catholic Register into my own parish, Catholic school or bookstore?
With our MULTIPLE COPY DISCOUNT PROGRAM, you or your parish can affordably help parishioners learn about the events of our time – without the Secular Media bias – to aid them in living their faith consistent with the teachings of the Church.
The National Catholic Register — a service of EWTN — is a much needed tool in your New Evangelization toolbox!
And, while our cover price per issue is $3.00, our special bulk pricing is discounted to just $.90 per copy when you order 6 or more copies!
To find out more, call us toll-free at
(800) 781-0382

or email us at [email protected]
Help the Register reach more Catholics!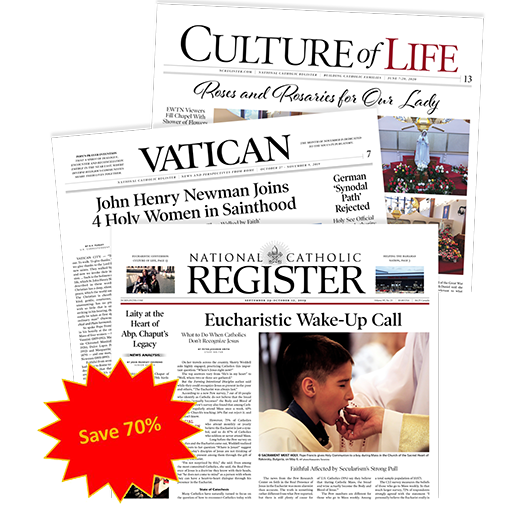 With this discount on multiple copies your parish, school or organization can stay connected on the important issues of today.