Pope Francis Names New Shepherds for Anchorage and Arlington
Bishop Paul Etienne of Cheyenne, Wyoming, will be the new archbishop of Anchorage, Alaska, and Bishop Michael Burbidge of Raleigh, North Carolina, will head the Diocese of Arlington, Virginia.
VATICAN CITY — Pope Francis has tapped two active bishops to head new dioceses, naming Bishop Paul Etienne of Cheyenne, Wyoming, as the new archbishop of Anchorage, Alaska, and Bishop Michael Burbidge of Raleigh, North Carolina, as bishop of Arlington, Virginia.
Announced in an Oct. 4 communiqué from the Vatican, the appointments came as the former bishops of Anchorage and Arlington go into retirement,  after having reached the age limit for bishops.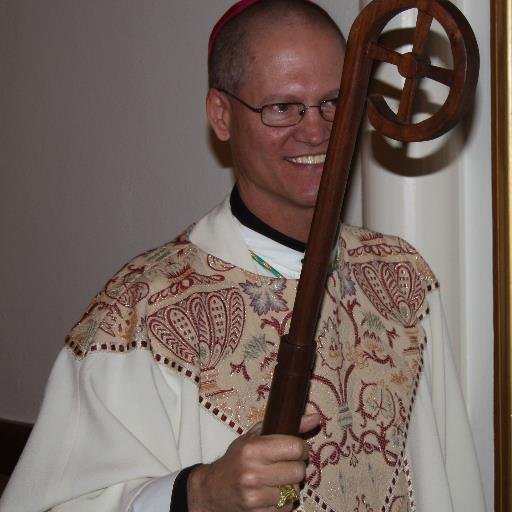 Archbishop-elect Etienne, 57, is an Indiana outdoorsman with many relatives also in the priesthood or religious life.
Born in Philadelphia in 1959, the bishop grew up as one of six children to parents who have been married for more than 50 years. Two of his brothers are priests, and his sister is a religious.
He graduated from the University of St. Thomas/St. John Vianney College Seminary in St. Paul, Minnesota, with a degree in business administration before studying at the North American College in Rome and receiving a bachelor of sacred theology from the Pontifical Gregorian University.
Following his priestly ordination in 1992 for the Archdiocese of Indianapolis, Father Etienne worked as an associate pastor and assistant vocation director before returning to Rome to receive his license in spiritual theology.
Upon his return to the U.S. in 1995, he served as the vocation director for the archdiocese, vice rector of the Bishop Simon Brute College Seminary in Indianapolis and as a parish priest.
He also served as a member of the council of consultors and council of priests for the diocese before being appointed as bishop of Cheyenne in 2009. No date has yet been announced for when he will take over as archbishop of Anchorage.
Bishop Burbidge, 59, will be present in Arlington to announce his appointment as the fourth bishop of the diocese.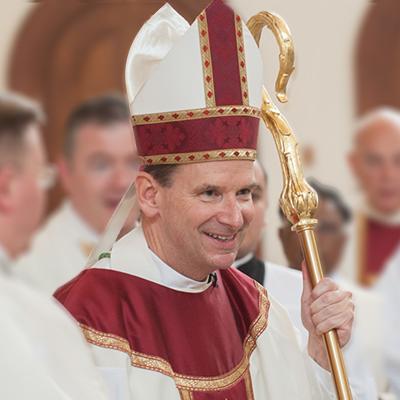 Born June 16, 1957, he attended Catholic grade schools and graduated from Cardinal O'Hara High School, in Springfield, Pennsylvania, in 1975. He then entered St. Charles Borromeo Seminary and was ordained a priest of the Archdiocese of Philadelphia by John Cardinal Krol in 1984.
The bishop holds a bachelor's degree in philosophy and master's degree in theology from St. Charles Borromeo Seminary, as well as a master's in education administration from Villanova University. He also holds a doctorate in education from Immaculata College.
He served as a parish priest for St. Bernard Church in Philadelphia before being named to the faculties of, successively, Cardinal O'Hara High School, Archbishop Wood High School and St. Charles Borromeo Seminary, where he also served as dean of students until 1992.
In 1992 he was named administrative secretary to Anthony Cardinal Bevilacqua, archbishop of Philadelphia, a role that he held until 1999. A year earlier, he was made honorary prelate to Pope John Paul II, receiving the title of monsignor. He then served as rector of St. Charles Borromeo Seminary until 2004.
Bishop Burbidge was ordained auxiliary bishop of Philadelphia in 2002, and in 2006, he was named the fifth bishop of Raleigh. The bishop currently serves as chair of the U.S. Conference of Catholic Bishops' Committee for Clergy, Consecrated Life and Vocations, which he has been a member of since 2007.
He is also a member of the USCCB administrative and communications Committees and is an adviser for the National Conference of Diocesan Vocation Directors.
The bishop is also a current member of the board of trustees for The Catholic University of America and has recently completed a five-year term as co-chair of the International Catholic-Pentecostal Dialogue, which is sponsored by the Pontifical Council for Promoting Christian Unity.
In an initial Oct. 4 statement on his appointment as the new bishop of Arlington, Burbidge said serving in Raleigh has been a "profound pleasure" and that he has never forgotten the "warmth and love" he was welcomed with.
He thanked the priests, deacons, religious and laypeople for their support and kindness and voiced his certainty that he will be welcomed to Arlington with "the same joy and love" he found in his former diocese.