Good Reads Before School's Back in Session
Children's Book Picks for Summer
Summer vacation is a great time for kids to lay aside textbooks and enjoy a bit of well-earned rest and relaxation. 
However, it's also a perfect time to dive into summer reading — to get lost in books for the sheer joy of it. These titles offer a jumping-off point for summer readers, a mix of engaging stories and spiritual reading to keep kids inspired during the dog days of summer.
Dear God, You Can't Be Serious
Written by Patti Maguire Armstrong
Illustrated by Shannon Wirrenga
Liguori, 2014
96 pages, $7.99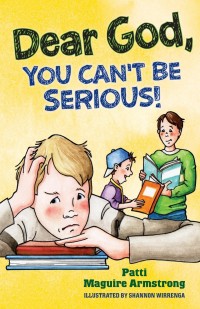 School's out, and a family vacation awaits. Yet rising fifth-grader Luke Ajax is upset: He has just learned of his parents' decision to home school their three sons. "I'm not the type," middle-child Luke protests. "I'm the type who likes to see his friends and have a life." When bargaining with his parents fails, Luke begs God to change their minds. Luke's mounting frustration leads to one scrape after another. Ultimately, Luke realizes it's time to include God in his game plan. Ages 8-12.
Bernadette: The Little Girl from Lourdes
Written by Sophie Maraval-Hutin
Illustrated by Adeline Avril
Ignatius, 2010
32 pages, $14.99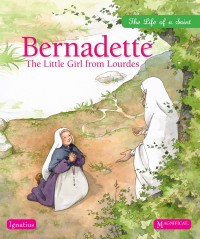 Few in Lourdes ever dreamed that 14-year-old Bernadette Soubirous — uneducated, poor as a church mouse and sickly — would be visited by Our Lady. But that is exactly what happened. On a cold Thursday in February, Bernadette, her sister and a friend ran to the grotto of Massabielle in search of firewood. As Bernadette sat alone removing her socks and shoes before crossing a stream, she was startled to see a young woman above the rocky cave. This would be the first of 18 visitations made by Mary, who later identified herself as the Immaculate Conception. Bernadette's departure from Lourdes, entrance into the convent, death and canonization are also told. Ages 7 and older.
Discover the Rosary Mysteries: An Adventure for Today's Kids
Written and illustrated by Brenda and George Nippert
Joseph's Heartprint, 2008
32 pages, $15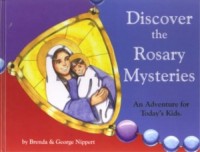 A great adventure lies ahead! This book maps a course to explore the Rosary, the mysteries of which tell the story of the lives of Jesus and his mother, Mary. As the authors write, "Praying the Rosary takes practice." Children move from illustrated bead to bead, each accompanied by a sentence explaining the particular Joyful, Luminous, Sorrowful or Glorious Mystery. Ages 7 and older.
Catholic Saints for Children
Written by Anne-Sophie du Bouëtiez
Illustrated by Bénédicte Lefebvre
Ignatius, 2015
96 pages, $16.99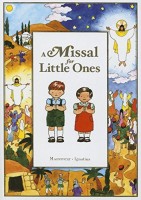 From Mary, Mother of Jesus, to St. John Paul II, this collection of 30 stories of giants of the faith will inspire young readers. Each heroic life described is coupled with a prayer for the particular gifts for which the saint or blessed is known. For example, readers can learn from these holy teachers how to develop the talents God has given them (St. Hildegard of Bingen), speak and act for good (St. Dominic), forgive others (St. Rita) and be generous and enthusiastic (Blessed Pier Giorgio Frassati). Full-page watercolor illustrations. Ages 7 and older.
Anna Mei:  Blessing in Disguise
Written by Carol A. Grund
Pauline, 2011
181 pages, $8.95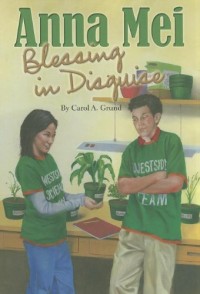 Anna Mei is a small-town girl who excels in school and revels in time spent with family and friends. But her world is turned upside down when Kai comes to town. Kai's family is from Beijing, and, suddenly, Anna Mei finds herself confronting Chinese culture and thinking about her own life as an adopted child and a Chinese American in a whole different way. This turns out to be a sensitive and challenging time for both Anna Mei and those who love her. But, grounded in faith and with the help of family and friends, she learns a lot about herself and comes to see her heritage as a true "blessing in disguise." The author weaves issues of identity, relationships and faith together in this middle-grades chapter book. Fans with enjoy the other books in this series, too. Ages 8-12.
A Missal for Little Ones
Written by Magnificat/Ignatius editors
Illustrated by Joëlle d'Abbadie
Ignatius, 2015
64 pages, $12.99
A young girl and boy serve as our guides as they bless themselves entering the church, attend Mass and receive the final blessing. Because a child enters into Mass little by little, explanations and prayers are kept simple and beautiful. Much attention is given to the Consecration, with children gently encouraged to adore Our Lord ("'Jesus, I believe, I firmly believe that the Host is your Body.' We look upon the Host with love"). Wonderfully illustrated, the missal also includes prayers for morning and evening, as well as prayers to Our Lady and guardian angel. Ages 3 and older.
Teens Share the Mission
Written by Teens, with a foreword by Britt Leigh
Pauline, 2014
160 pages, $11.95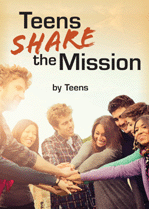 We are all called to participate in Christ's mission. What does that mean for young people? In this collection, dozens of teens share their other experiences. Some tell tales of extended engagement in service hours and short-term mission trips. Others talk about giving through very ordinary activities — helping out at home, offering a smile, volunteering at the parish and being committed to prayer. Together, these testimonies highlight the transformative power of serving Christ, both for those who are served and those who do the serving. Short points for reflection follow each entry. This is an excellent, inspiring resource for helping tweens and teens to understand not just the "hows" of serving, but also the "whys" behind it. Ages 12 and up.
The Crawford sisters write from Pittsburgh.