Preserving Christian History in the English Countryside
Lord David Alton discusses a new project at Stonyhurst College.
For 18 years, David Alton was a member of the House of Commons. In 1979, he became the youngest member of the House of Commons. In 1997, when he stood down from the Commons, he was appointed a "life peer." His motto on his coat of arms is taken from the Book of Deuteronomy: "Choose Life."
His latest project is at The Christian Heritage Centre at Stonyhurst College. To be named Theodore House, it is a new initiative to preserve an incredible collection of Christian antiquities currently held at Stonyhurst.
In the final stages of a major renovation into a study, retreat and leadership center, Theodore House will provide accommodation for school groups, students and interest groups, as well as those who come on guided retreats at the Jesuit-run Stonyhurst. In addition, it is hoped that the new facility will provide a place for those who are conducting academic scholarship in the center's libraries and collections.  
Theodore House will also be the major study center for the leadership program overseen by Lord Alton of Liverpool, professor of citizenship at John Moore's University.
Recently, the Register asked Lord Alton about this new venture at Stonyhurst.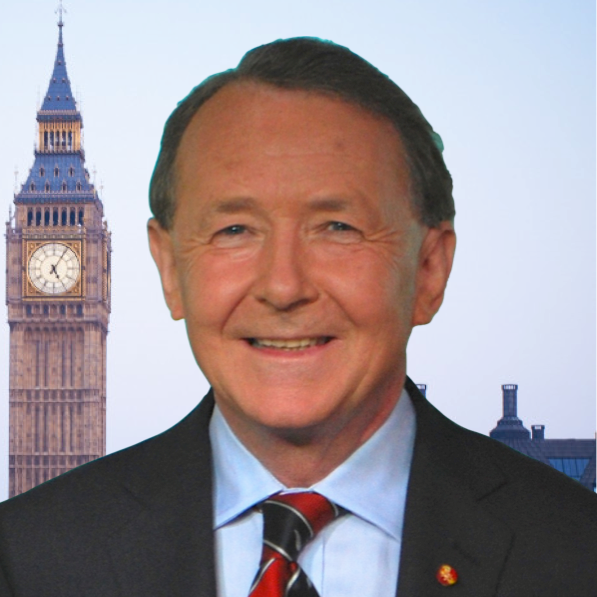 So what is Theodore House?
Just a week or so ago, we celebrated the feast day [Sept. 19] of St. Theodore [of Tarsus]. 
He was a Syrian Christian who fled from Tarsus when it fell to Islam, ultimately being sent by Pope Vitalian to become the eighth archbishop of Canterbury.  
Five years ago, a group of Catholic laypeople created an independent charity and decided to restore a ruined water mill in the grounds of Stonyhurst College in Lancashire; to turn it into a center to study Christian heritage; to provide accommodation for visitors, scholars and retreatants, along with opportunities for Christian leadership formation. It has been named Theodore House — a name that, in the Greek, means "gift of God." The trustees hope it will be a gift to the wider Church, especially visitors, parishes and schools.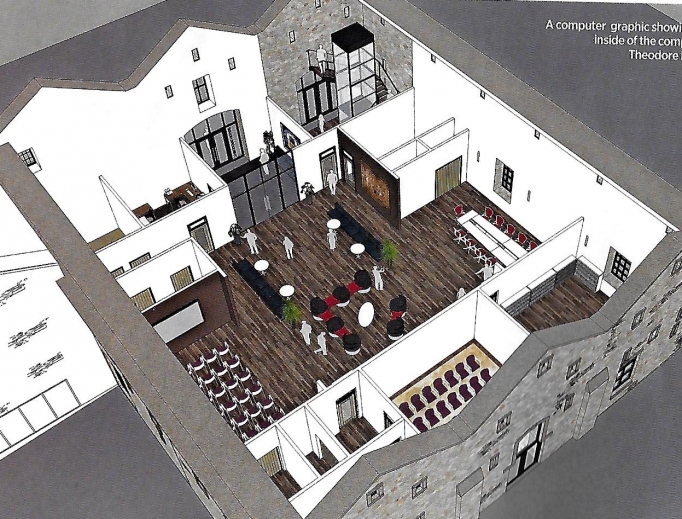 What is your role in this endeavor?
I chair the board of trustees.
Who are some of the other patrons of this project?
Its royal patrons are Lord and Lady Nicholas Windsor. Other patrons include Field Marshal Lord [Charles] Guthrie, former head of Britain's armed forces; John Bruton, the former Irish Taoiseach (prime minister); Baroness Caroline Cox; the Rt. Hon. Ann Widdecombe; Frank Field, member of Parliament; and Cardinal Vincent Nichols.
What is the spiritual significance of Theodore House?
Over 60,000 artifacts and 50,000 books are held in the historic libraries and museum of Stonyhurst. We hope that Theodore House will enable them to have greater access to these important Catholic Collections, which include items like St. Thomas More's crucifix and Mary Queen of Scots' prayer book.  
We are in grave danger of collective amnesia: forgetting who we are and the price others paid for freedoms we too often take for granted. Theodore House will help to reclaim what has been lost and inspire us to take our faith more seriously.
Why do you think this is happening now?
Isaiah said, "Remember the rock from which you were hewn." I think many people want to be reminded of their story and are unsettled by the rapid erosion of Christian identity. There is a hunger for good teaching, better formation and opportunities to meet other like-minded people.
Where is Theodore House? How accessible is it from the rest of Britain?
Theodore House is situated in the "sacred county" of Lancashire, where, even in the face of fierce persecution, the faith never died. 
It takes two hours on the train from London to Preston and then 40 minutes by road. From Manchester, a train goes to the nearby town of Whalley that is 20 minutes away by road. 
It is just over an hour to drive from Manchester or Liverpool. Theodore House is set in beautiful countryside that inspired the writer J.R.R. Tolkien and the poet Gerard Manley Hopkins — and walking the "Tolkien Trail" is a must for any visitor.
What links does Theodore House have with the Church in England?
The project has been enthusiastically supported by the diocesan bishop, John Arnold, who is a patron, along with the former local Anglican bishop, Nicholas Reade. Our trustees include a Dominican and a Jesuit, along with the lay chairman of the British branch of the Catholic charity Aid to the Church in Need. The charity is entrusted to the intercession of St. Thomas More. The new oratory in Theodore House is dedicated to Sts. Teresa of Calcutta and John Paul II.
How crucial is it for British Catholics to know their history and what that heritage tells us?
Knowing the price that has been paid for our own religious freedoms stimulates a concern for the hundreds of millions of people — from Iraq and Syria to Nigeria; from North Korea and China to Sudan — who are persecuted and suffer grievously for their faith. 
We want people to reflect that if, for some, our faith is worth dying for, for us it should be worth living for.
What function does Theodore House serve in regard to the wider Church?
Many of the objects in the collections at Stonyhurst are of huge international importance. For instance, the links through the Carroll family with the United States or through Matteo Ricci with China are a remarkable part of the Great Commission to take the Gospel to every corner of the world. They remind us that we have a duty to share this good news with others.
Does it have any links to Catholicism in the United States?
The first group of visitors this summer were 38 young Americans from the "Pilgrim Project." They included young lawyers and staffers working on the Hill. They were captivated by the essay written in Latin by a 14-year-old-boy that was an imaginary conversation with St. Cecilia about her religious beliefs. The boy was a scholar at the college, and, as a man, Charles Carroll would sign the American Declaration of Independence. Carroll's cousin, John, would become the first bishop of Baltimore and found Georgetown.  
These were among America's Catholic Pilgrim Fathers and Founding Fathers, and their story is inextricably bound up with our story, one that has its own origins 2,000 years ago in Israel. 
K.V. Turley writes from London.