The Abundant Church
User's Guide to Sunday, July 3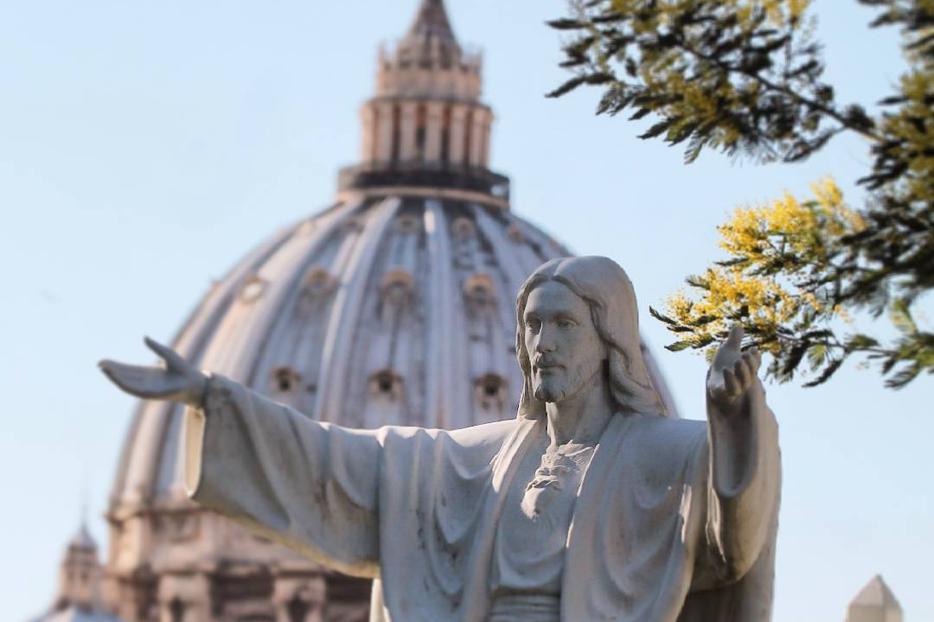 Sunday, July 3, is the 14th Sunday of Ordinary Time (Year C). Mass Readings: Isaiah 66:10-14; Psalm 66:1-3, 4-5, 6-7, 16, 20; Galatians 6:14-18; Luke 10:1-12, 17-20 or 10:1-9
Today's reading from Isaiah raises this question: What does it mean that the Church is a mother?
The prophet describes Jerusalem — an image of the Church — as a mother nursing a child. Certain truths follow from that: First, we are like real infants in relation to God's action in the Church, helpless and utterly dependent. Second, the Church is a real mother — "helplessly" in love with her children, us.
We see this relationship expressed in practical terms in the Gospel.
Jesus sends out the 72 disciples — not the apostles — with very specific instructions: "Whatever town you enter and they welcome you, eat what is set before you, cure the sick in it and say to them, 'The kingdom of God is at hand for you.'"
These Christians are being asked to depend entirely on God to provide what they need through the people, and, on the other hand, the people will depend entirely on them to hear what God has to say.
This is the unity of God and his people. It is a perfect circle of dependence. This relationship, however, depends entirely on our ability to play our role. A child who refuses to nurse will go unnourished; a Christian who refuses to rely on God will live without grace.
St. Paul points this out in his letter to the Galatians. Our relationship to God is not automatic. A "new creation" is required.
How do we become a "new creation" in God through his mother the Church? Through participation in the cross of Jesus Christ. But that's not an easy thing.
"May I never boast except in the cross of our Lord Jesus Christ," says Paul, "through which the world has been crucified to me, and I to the world."
He is talking about a life submitted to God's will, a life that keeps one's appetites at bay, a life of the beatitudes. He's talking about crucifying the old creation so that the "new creation" can emerge.
But if we can do it, it pays a big dividend.
As St. Paul puts it, "the peace of Christ" will "control our hearts" as a result. Or, as the Gospel put it: "The seventy-two returned rejoicing, and said, 'Lord, even the demons are subject to us because of your name.'"
In the Gospel, Jesus invites all of us to the same joyful life. He doesn't invite us to a hard slog or a painful process — he invites us to a rich harvest. Will we respond?
"The harvest is abundant, but the laborers are few," says Jesus. "Ask the master of the harvest to send out laborers for his harvest."
Tom Hoopes is writer in residence at Benedictine College in Atchison, Kansas.
His book What Pope Francis Really Said is available for preorder at Amazon.com.
CNA image