Pope Francis Celebrates Mass of the Lord's Supper at High Security Prison
The Paliano jail is famous for housing former mafia members who have become police informants.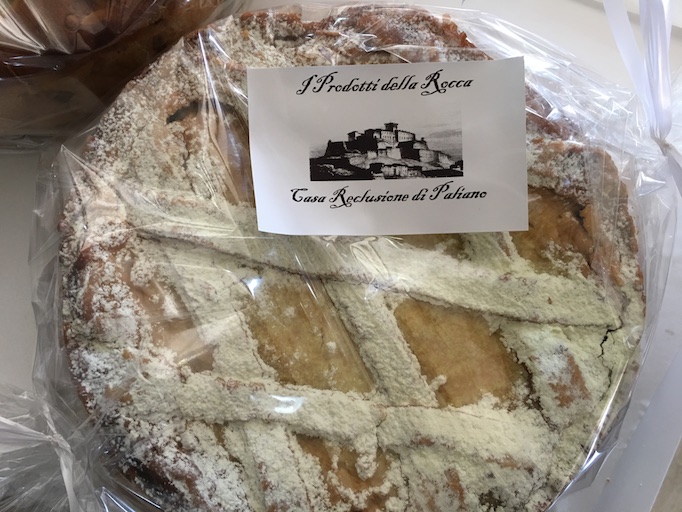 Pope Francis celebrated the Mass of the Lord's Supper this evening with inmates at a prison known for housing mafia turncoats.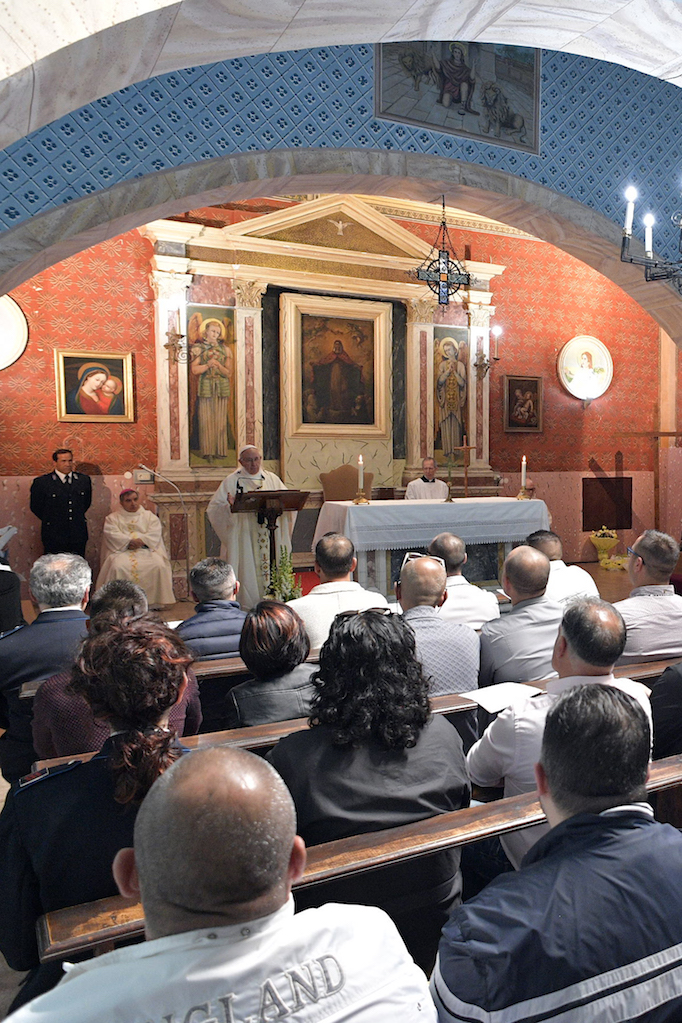 The Paliano prison, located in a large fortress outside Rome, houses many of Italy's "collaborators of justice," who have had their sentences commuted by cooperating with anti-mafia investigators.
Given the security concerns involved, and especially the need to protect the identities of the prisoners, the Mass was "strictly private."
The Holy Father has frequently denounced
members of the mafia, declaring them "excommunicated" and urging them to amend their lives.
These former mafia members, 58 in total, have done that, risking their own lives and those of their families to help authorities fight the mob.
During his visit to the high security prison, the Pope separately met two of the inmates, a man and a woman, in solitary confinement, as well as 8 others suffering from tuberculosis.
Among the 12 whose feet the Pope washed were three women, two prisoners serving life sentences, a Muslim who will be baptized in June, and an Argentine national.
The inmates gave the Holy Father different gifts that included products from their organic garden, artifacts, olive wood, a cloak of white wool, and sweets.
Francis' Holy Thursday tradition
Since his election, and even before as cardinal archbishop of Buenos Aires, Francis has celebrated Mass on Holy Thursday by visiting the marginalized, usually prisoners, and washing their feet. Last year he visited a center for refugees.
In a new interview with the Italian daily La Repubblica today, the Pope said his decision to celebrate the In Coena Domini Mass with prisoners "is a duty which comes from my heart."
"The Gospel passage of the Last Judgment says, 'I was a prisoner and you visited me'. This is Jesus' task for each of us, but especially for the bishop who is the father of all," he said.
He said he was following the example of the late Cardinal Agostino Casaroli, the former Vatican Secretary of State during the pontificate of Pope St. John Paul II, and recalled how Cardinal Casaroli continued to carry out his pastoral activity at Rome's youth detention facility, Casal del Marmo, unbeknownst to those to whom he was ministering.
"Every Saturday evening he would disappear: 'He's resting', they would say. He would take the bus, with his work briefcase, and would stay to confess young people and play with them. They called him 'Don Agostino'; they didn't really know who he was," the Holy Father said.
He added that when John XXIII received the cardinal after his first visit to Eastern Europe during his diplomatic mission at the height of the Cold War, he asked him at the end of their meeting: 'Tell me, do you still visit those young people?' 'Yes, Holy Father.' 'I ask you this favor, never abandon them.'"
Pope Francis said that at times, "a certain hypocrisy pushes us to see prisoners only as people who have messed up, for whom the only path is prison. But, we all have the possibility to make mistakes."