St. Albert Chmielowski: The Painter Who Became an Advocate for the Poor
The 19th-century Polish saint who was influenced by St. Francis of Assisi later influenced Pope St. John Paul II.
In July, Pope Francis will travel to Krakow, Poland, to celebrate World Youth Day. In light of this visit, it is worth recalling St. Albert Chmielowski, whose feast day is June 17. The Krakow native's experience of the Church was remarkably similar to that of Francis. He strove to emulate the example of St. Francis of Assisi, after whom Pope Francis took his papal name, and was the living embodiment of the Church of the poor Francis has spoken so much about.
Adam Chmielowski was born into an aristocratic family in Igołomia, a village outside of Krakow, in 1845. Then, Poland formally didn't exist: The once-mighty Polish state was partitioned between Austria, Prussia and Russia in 1772, 1773 and 1795. Yet the Polish people refused to accept this, and many rebelled against the oppressors.
One such upheaval was the January Insurrection of 1863-1864, directed against the Russian Empire, in which the Poles fought bravely yet were brutally suppressed. Not yet 18, Adam took part. During one battle, a Russian grenade killed Adam's horse and badly damaged his leg, which was amputated. Adam, however, didn't take pity on himself; he stoically taught himself to function with a wooden limb and offered up the dismemberment to God for the cause of Polish independence.
After the uprising, Adam decided to pursue a career in painting and was accepted at the prestigious Academy of Fine Arts in Munich, where he studied with many famous Polish painters. Upon returning to Poland, Adam worked as a painter 1870-1885. In total, he produced 61 paintings. He quickly became one of the most feted Polish artists, living briefly in Warsaw and then in artsy, intellectual Krakow. Adam's social circle consisted of the best-known Polish artists, actors and writers.
Yet Adam Chmielowski wasn't happy with this glitzy life of celebrity. At one point, he was even hospitalized for depression. Adam remained a devout Catholic, and his paintings — including his masterpiece, the unfinished Ecce Homo, which depicts the mocked Christ — often dealt with religious themes.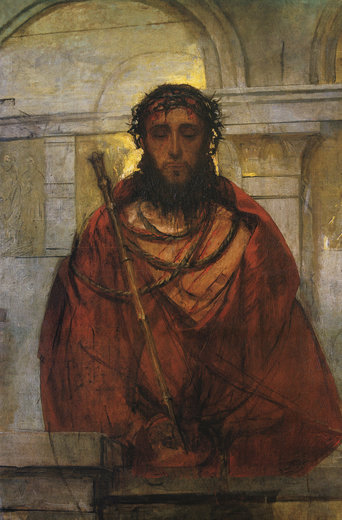 He knew that he needed to grow closer to God. Adam briefly thought of becoming a Jesuit, but his enthusiasm fizzled after entering the novitiate. He kept asking God what he wanted of him.
Nineteenth-century Krakow was a city of social inequality. In Adam's day, more than a fifth of its population consisted of the unemployed, who were frequently homeless. The filthy, lice-infested city homeless shelter had terrible sanitary conditions. The Church in Krakow, especially the Vincentians and other orders, aided the poor. However, this was insufficient.
At this time, Adam became increasingly attracted to St. Francis of Assisi. This medieval champion of the poor's ministry resonated with Krakow's socioeconomic problems. Eventually, Adam welcomed the homeless into his own apartment. In 1887, Adam Chmielowski became a Third Order Franciscan and took vows at the hands of Krakow Archbishop Cardinal Albin Dunajewski. He began to call himself "Brother Albert" and wore a gray habit.
The following year, Brother Albert realized that to bring Krakow's poor lasting change, the city's homeless shelter would need reform. He negotiated an agreement with the city government, making him the institution's caretaker. To finance the improvements, Brother Albert auctioned off his paintings. In addition to improving the material conditions, he banned alcohol in the shelter. He asked the poor to work (making exceptions for the elderly and those with disabilities), teaching them practical skills, and lectured on the Catechism and the Gospels.
Eventually, Brother Albert founded two religious orders, the Albertine Brothers and Sisters, devoted to the poor. They set up homes for the poor, sick and elderly in 20 Polish cities. Brother Albert worked to help as many poor persons as possible until his death in 1916, amidst World War I. During that bloody conflict, he sent Albertine Brothers and Sisters to the trenches to aid war invalids. After his death, thousands of Kracovians visited his tomb, convinced that he died a saint.
Today, the Albertines run homes for the poor and sick all over the world. Visitors to Krakow can make a pilgrimage to the Albertine-run Ecce Homo Shrine, which features a museum devoted to St. Albert and the famous titular painting.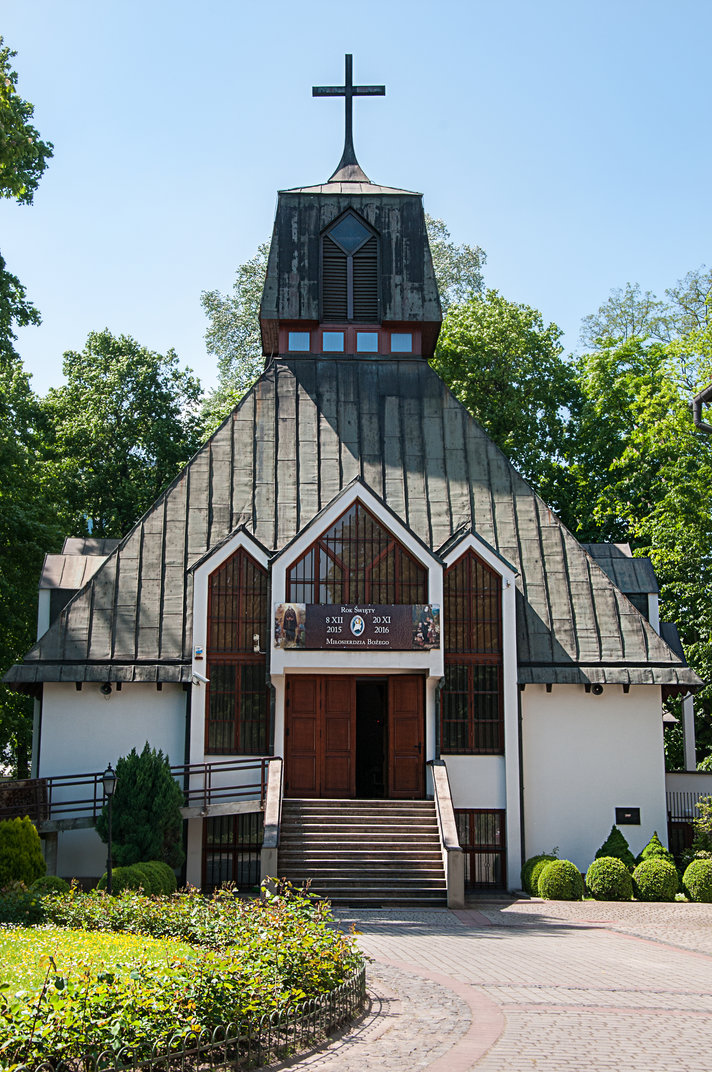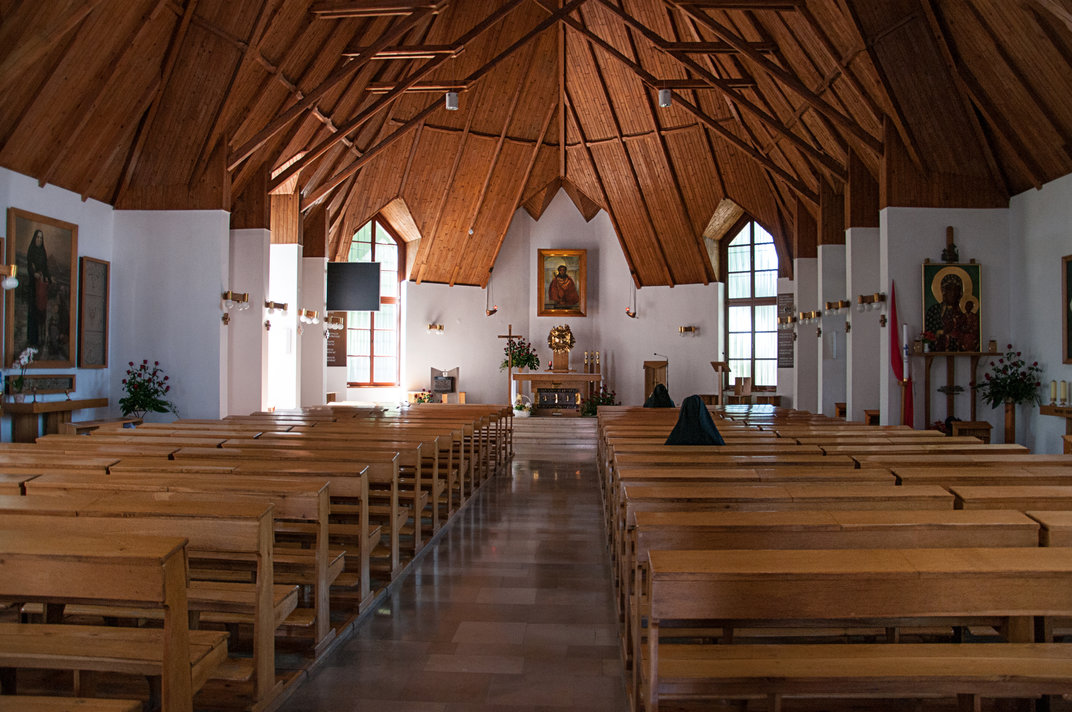 St. Albert Chmielowski greatly inspired St. John Paul II. In 1938, when Karol Wojtyła started his studies in Polish literature at the Jagiellonian University, he was a young, promising actor, playwright and poet. Yet his calling to serve God and the Church was stronger than his love for the arts. In this, he found inspiration in his fellow artist St. Albert Chmielowski.
In 1949, the young Father Karol Wojtyła wrote a play about him titled Our God's Brother. A Kracovian urban legend had it that Brother Albert met Vladimir Lenin (who lived in Krakow after being expelled from Russia) and debated him on how to best alleviate poverty. The play features imagined dialogues between the saint and the communist revolutionary (called "the Stranger"), powerfully showing the difference between the Christian and Marxist approach: The former argues that poverty can be overcome by seeing God's image in the individual, while the latter reduces all to class struggle and argues that the rich must be violently overthrown. After his election as pope, John Paul beatified St. Albert in 1983 and canonized him in 1989.
From his installation of showers for homeless Romans at the Vatican to his spontaneous meetings with the poor, Pope Francis has beautifully shown that the Church has a "preferential option for the poor," to quote one of the Latin- American bishops' documents. The life and work of St. Albert Chmielowski, likewise, reminds us that a particular vocation of the Christian is to love the poor, marginalized, weak and those with disabilities. In today's self-centered age, when professional success is seen as the greatest good, St. Albert Chmielowski — who gave up the life of a celebrity painter to serve Christ by helping the poor — challenges us to ask if we focus too much on worldly goals and ignore life's true meaning.
Filip Mazurczak writes from Washington.