Religious-Freedom Advocates Call for End to Blasphemy Laws Across the Globe
Although many of the world's blasphemy laws are enforced in largely Muslim countries, they exist in every region of the world.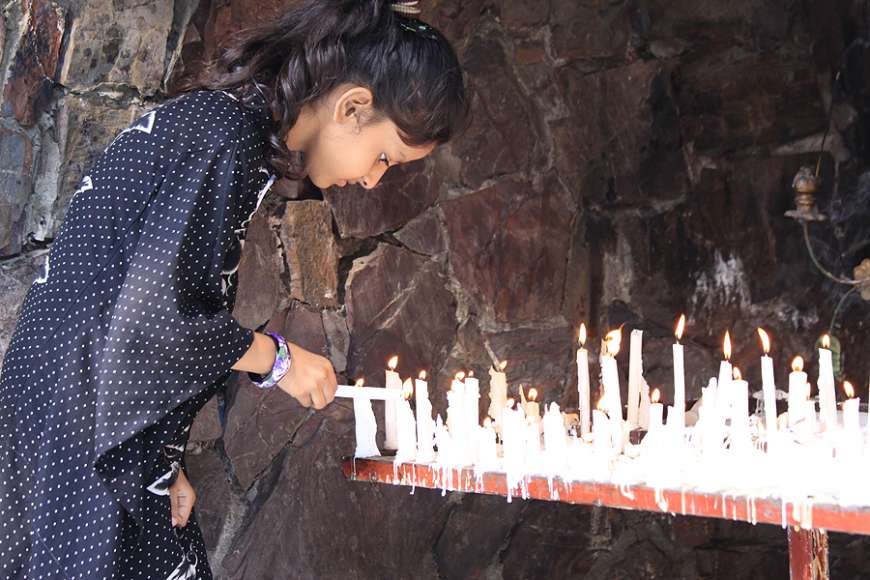 ISLAMABAD, Pakistan — While the world awaits the fate of Asia Bibi, who remains in hiding in Pakistan following the acquittal of her death sentence for blasphemy, religious-freedom advocates are calling for an end to blasphemy laws across the globe.
"Blasphemy laws are a way for governments to deny their citizens — and particularly those of minority religions — the basic human rights to freedom of religion or belief and freedom of expression," Tenzin Dorjee, chairman of the U.S. Commission on International Religious Freedom (USCIRF), said in the statement in October.
However, Dorjee's statement was not directed at Pakistan, but Ireland.
Irish citizens voted to remove a provision criminalizing blasphemy from the Irish Constitution on Oct. 26, although the law had not been enforced in recent years.
The Irish Bishops' Conference said that the blasphemy reference, although "largely obsolete," could raise concern because of how it could be used "to justify violence and oppression against minorities in other parts of the world."
More than one-third of the world's countries maintain laws that criminalize blasphemy, defined as "the act of insulting or showing contempt or lack of reverence for God." Punishments for blasphemy across the 68 countries range widely from fines to imprisonment and death.
In Sudan and Saudi Arabia, corporal punishment, such as whipping, has been used in blasphemy cases. Recently, Saudi blogger Raif Badawi was sentenced to 1,000 public lashes, given in installments of 50 lashes every week, in addition to 10 years in prison separated from his wife and children and a 10-year travel ban after his prison sentence.
Compulsory and correctional labor are the prescribed punishments in the blasphemy laws in Russia and Kazakhstan.
Iran has the world's most severe blasphemy laws, followed closely by Pakistan, according to the U.S. Commission of International Religious Freedom. Both countries' laws enforce the death penalty for an insult to the prophet Muhammad. In 2015 alone, Iran executed 20 people for "enmity against God."
In addition to Iran and Pakistan, Yemen, Somalia, Qatar and Egypt have among the world's worst blasphemy laws, the USCIRF study found in 2017.
Although many of the world's blasphemy laws are enforced in largely Muslim countries, they exist in every region of the world.
Some Western nations, such as Malta and Denmark, have repealed their national blasphemy laws in recent years, while other countries still enforce them.
In Spain, an actor was prosecuted in September for explicit comments insulting God and the Virgin Mary in Facebook posts that supported the procession of a giant model of female genitalia through the streets of Seville, mocking Catholic tradition.
Spain's penal code requires monetary fines for "publicly disparaging dogmas, beliefs, rites or ceremonies" of a religion and include similar penalties for those who publicly disparage people without religious faith.
Greek law maintains that "anyone who publicly and maliciously and by any means blasphemes the Greek Orthodox Church or any religion tolerable in Greece shall be punished by imprisonment for not more than two years."
The Italian criminal code also includes provisions for "insulting the state religion"; however, the government does not generally enforce the law against blasphemy.
In Thailand, the constitution calls for the state to "implement measures to prevent any forms of harm or threat against Buddhism," with potential punishment from two to seven years' imprisonment.
In Pakistan, Catholic mother of five Asia Bibi was recently acquitted after spending eight years on death row. However, her life is still in danger, as the ruling is under government review as part of a deal to appease groups that were leading riots in the streets. And the Human Rights Commission of Pakistan reports that at least 40 other people in Pakistan are either on death row or currently serving life sentences for blasphemy.
Nearly half of those facing the death penalty under Pakistan's blasphemy law have been Christians in a country that is almost entirely Muslim.
"Bibi's case illustrates how blasphemy laws are used to persecute the weakest of the weak among Pakistan's religious minorities," Religious Freedom Institute fellow Farahnaz Ispahani wrote earlier this year.
"As a poor Christian from a low caste, Bibi was among the most vulnerable and susceptible to discrimination. And the legal system — which, in theory, should be designed to protect the innocent — failed her in every way."