Princess Diana's Priest-Relative Is a Step Closer to Sainthood
A 20-year investigation into the life and works of Father Ignatius Spencer has recently been approved by Vatican historians.
LONDON — A relative of Princess Diana, Prince William and Prince Harry has moved one step closer to sainthood.
According to reports from British news source Catholic Herald, a 20-year investigation into the life and works of Father Ignatius Spencer has recently been approved by Vatican historians.
The positio, or document used in the process to declare someone "Venerable," has officially been passed to the theologians of the Vatican's Congregation for the Causes of Saints.
If sufficient "evidence of sanctity" is found, the congregation will appeal to Pope Francis to declare the Passionist priest "Venerable," the second of four major steps on the path to canonization as a saint in the Catholic Church. (The steps are Servant of God, Venerable, Blessed and Saint.)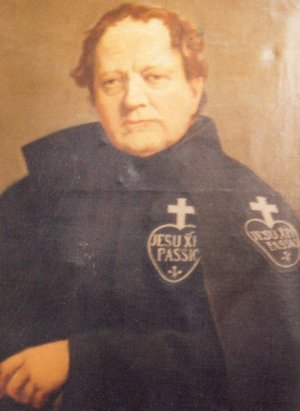 Father Ignatius Spencer was born George Spencer in 1799 and was an Anglican clergyman in the area of Althorp, Northamptonshire, where Lady Diana was buried after she was killed in a Paris car crash in August 1997.
Father Spencer converted to Roman Catholicism at the age of 31, scandalizing some in Victorian society.
The Spencer family, mostly members of the Church of England, were the fifth-wealthiest family in the country at the time.
Early on in his priesthood, Father Spencer was attracted to the active contemplative community of the Passionists. He became known for his ecumenical efforts in pursuit of "unity in truth," the same quest for truth that led him to the Catholic faith.
According to Father John Kearns, the British Passionist provincial, Father Spencer also maintained his love for cricket, calling it "my mania."  
He was also known for his work with the poor, particularly with Irish immigrants. He once said that he wished he could die like Jesus, "in a ditch, unseen and unknown." The words ended up being prophetic, because Father Spencer died alone in 1864, after having a seizure on a country lane near Edinburgh, Scotland. His body is entombed in the Church of St. Anne and Blessed Dominic in St. Helens, Merseyside.
Father Spencer is the great-great-great uncle of the Princess Diana, as well as the great uncle of Winston Churchill.
Once Father Spencer is declared "Venerable," the next step in his canonization process would be beatification, which would require evidence of a miracle that occurs through the intercession.
Bishop Mark Davies of Shrewsbury told the Catholic Herald that Father Spencer's life is a "heroic and often neglected" chapter of Catholicism in England.
"In facing the challenge of secularism, Father Ignatius and his fellow Passionists — Blessed Dominic Barberi and Mother Elizabeth Prout — remind us of the missionary energy and purpose which marked 'the second spring' of the Catholic Church in England."