Pope Francis to NFL Delegation: We Need a 'Culture of Encounter'
Pope tells members of the NFL Hall of Fame that sports can help "combat the exaggerated individualism, indifference and injustice that holds us back from living as one human family."
Pope Francis met members and directors of the NFL Hall of Fame today, telling them that people urgently need the values of "teamwork, fair play, and the pursuit of excellence" and a "culture of encounter."
The Holy Father said especially young people "need models" to show us "how to bring out the best in ourselves, to use our God-given gifts and talents," and so create a "better future for our societies."
The values of sportsmanship are those that can help "build a culture of encounter," he said, in which "we anticipate and meet the needs of our brothers and sisters, and combat the exaggerated individualism, indifference and injustice that holds us back from living as one human family."
"How greatly our world needs this culture of encounter," the Pope said.
He closed by saying he hoped their visit to Rome would inspire them to shape a "more fraternal world."
Francis joked that he is an "avid follower of 'football,' but where I come from, the game is played very differently!"
The Pope recorded a video message on the eve of this year's Super Bowl in which he also called for sports to encourage a "culture of encounter."
"By participating in sport, we are able to go beyond our own self-interest and in a healthy way we learn to sacrifice, to grow in fidelity and respect the rules," he said.
Dallas Cowboys owner Jerry Jones was among those meeting the Pope this morning before his weekly general audience.
Jones, who will be inducted into the Hall of Fame in Canton, Ohio, on Aug. 5, was also accompanied at today's meeting by six previous Hall inductees, including Curtis Martin, Ronnie Lott and Franco Harris.
The group also included representatives from the Hall's board of trustees, of which Jones is a member.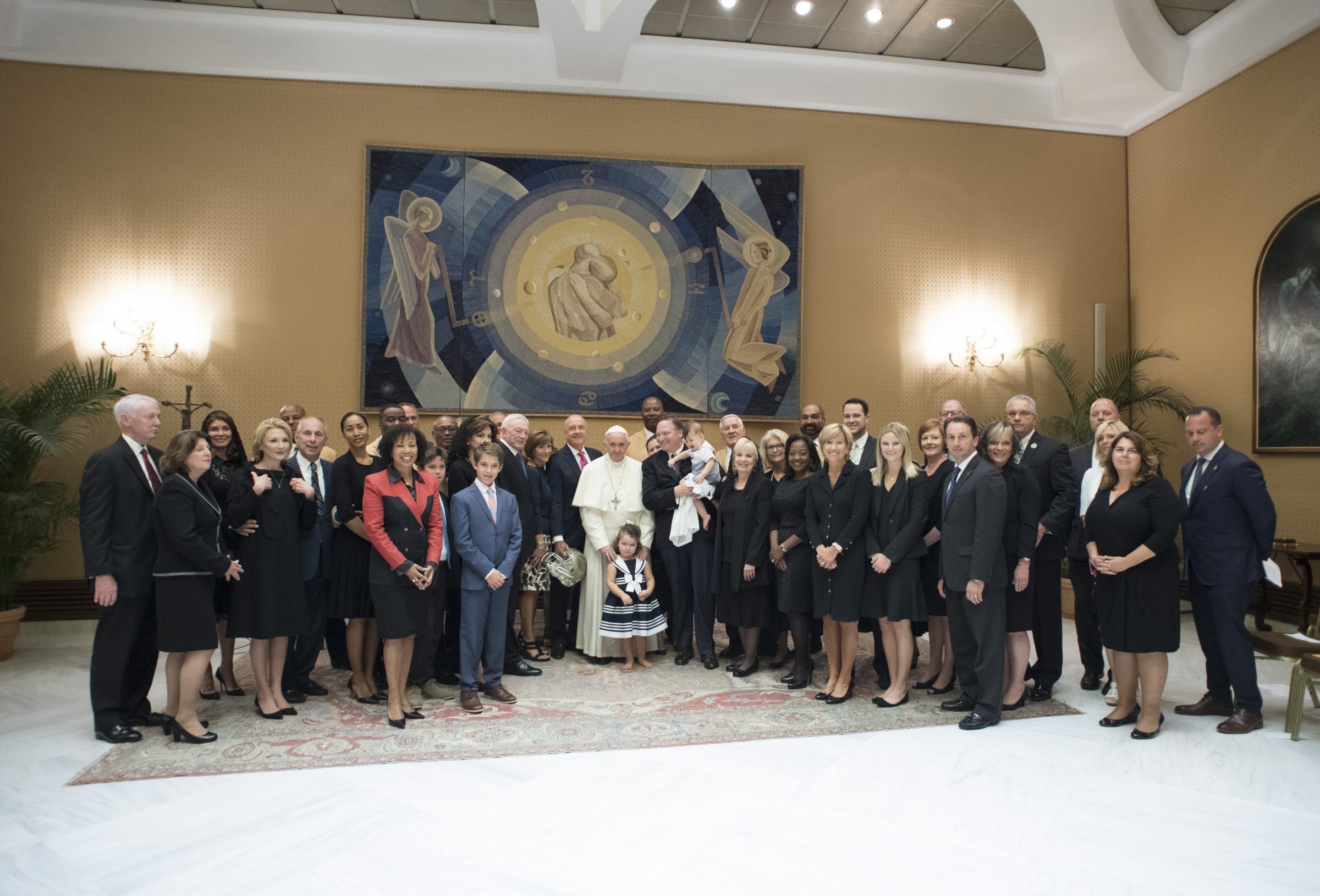 Photos: L'Osservatore Romano