Mother and Child: A Christmas Gallery of Original Art
Merry Christmas, everyone! As a gift, nine artists have graciously shared with us their original images of the Virgin and Child. Enjoy!
--1--
This fresh, bright watercolor-and-acrylic Madonna and Child by Noyuri Umezaki, who is sixteen years old. Just look at those open faces. Lovely.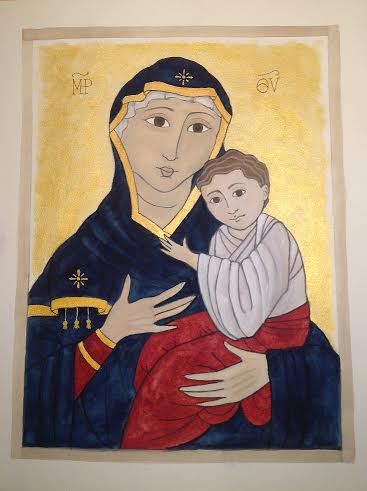 --2--
Mother and Child by Michael O'Neill of 365dayswithMary.com. This montage was constructed out of 100 smaller images of the Virgin Mary.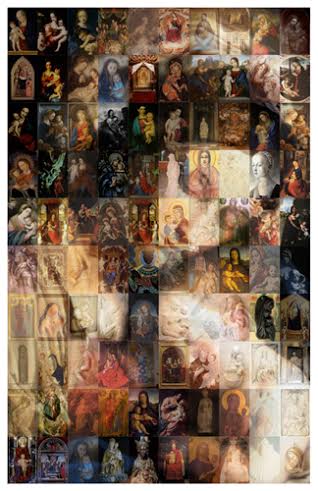 --3--
From Aneta Minkel of California, this cozy, organic Madonna and Child. I love the layers of tender protection in this image.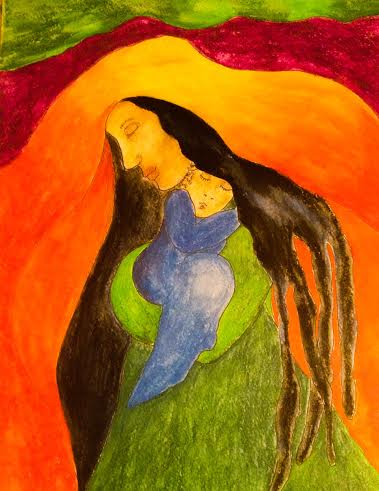 --4--
A Christmas card painted by Katherine Marsella of Massachusetts. Katherine is in second grade, and her sweet, joyful picture won the Catholic Schools Foundation Christmas card contest in the Archdiocese of Boston. Congratulations, Katherine! Your heavenly and earthly mothers are both proud of you.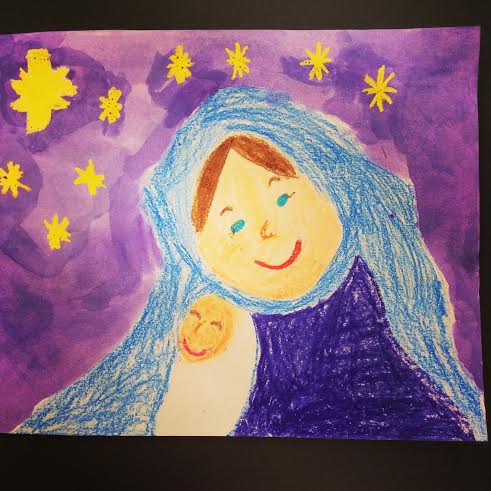 --5--
A brilliant and striking icon by N.H. artist Eileen Cunis. Mary's eyes have such depth.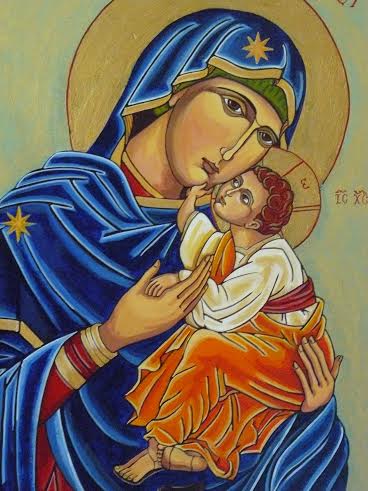 --6--
Elisa Choffel Low (no website yet, but you can follow her on Facebook, where she frequently posts her works in progress) sends this tender scene with a nursing toddler Jesus with wandering feet. Also note how Mary is supporting the baby's weight on ball of her foot, which the lactation consultant says not to do, but that baby is heavy!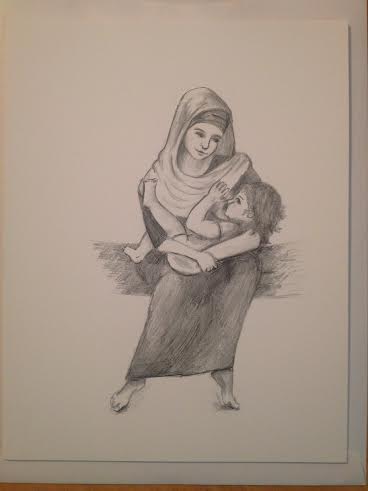 --7--
John Petermeier of Prairie Wind Art contributes this luminous Madonna and Child, after an old master (sorry, I forgot to follow up and track down which one!). Nice legs, baby! I believe Mary in this picture is enjoying that newborn smell.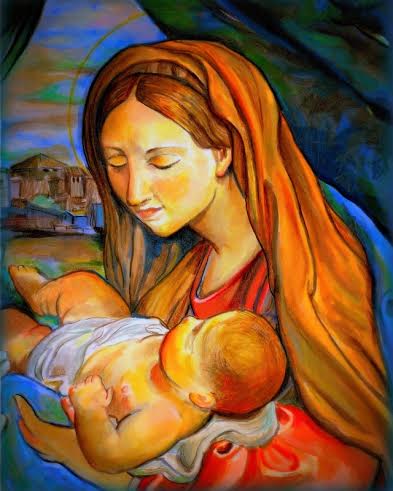 --8--
Not strictly a Madonna and Child, but I love how the angel presides over the year in this intricate litrugical calendar by LeeAnn Balbirona who blogs at Apostle to Suburbia.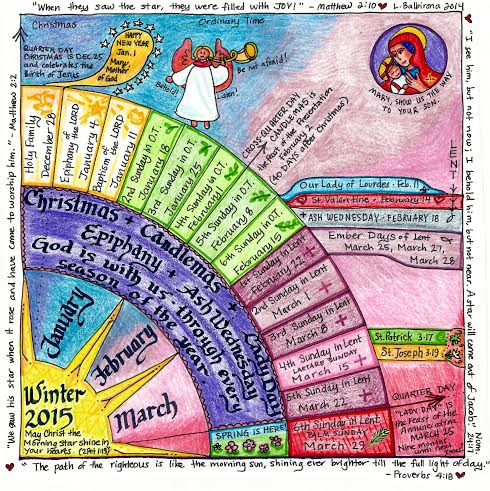 --9--
And finally, A Woman Clothed with the Sun. You can practically hear this piece. POW! This is not your day, dragon! Love it. Matthew Clark keeps a frequently-updated, fascinating blog with lots of drawings at St. Luke's Attic.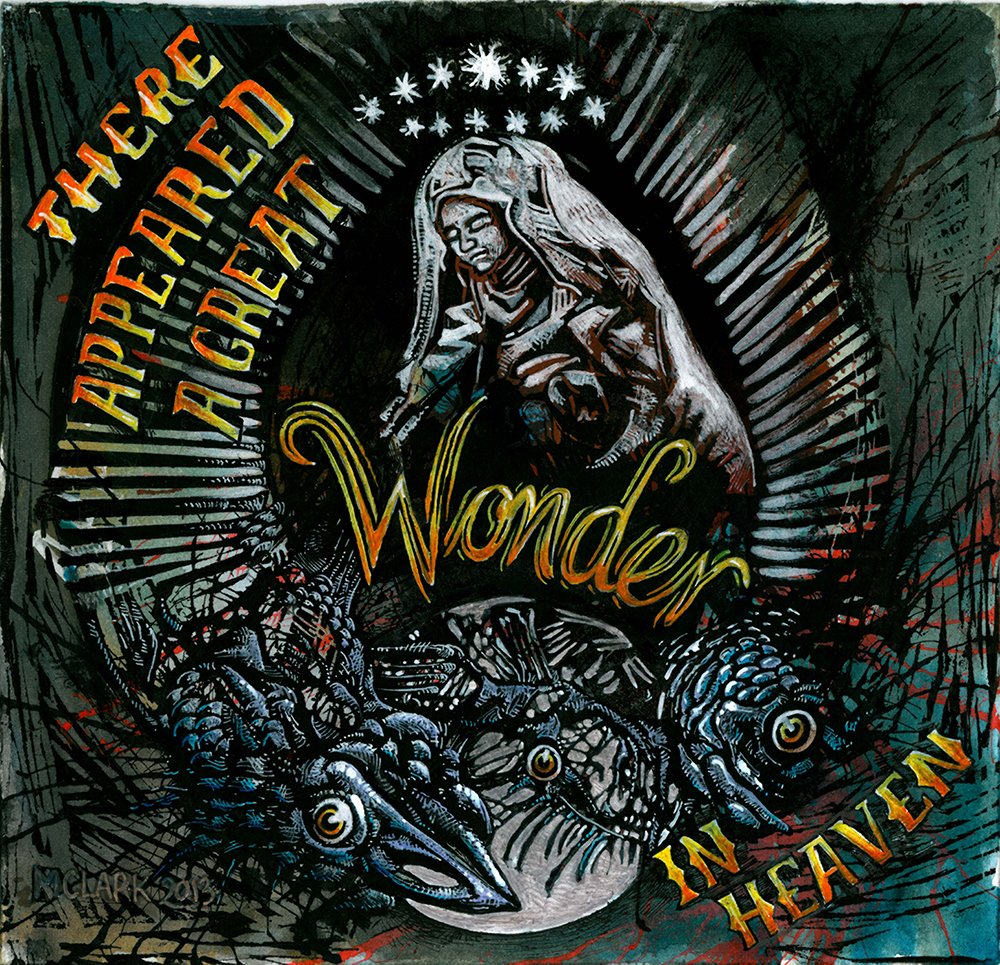 Many thanks to these artists for sharing their gorgeous work with us. And thank you, readers, for sharing the year with me! I pray that our Mother and her sweet baby will bless and care for us all in the new year.