European Parliament Declares ISIS Atrocities 'Genocide'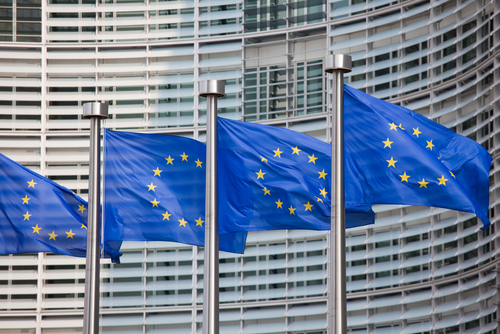 For the first time, the European Parliament today passed a resolution strongly condemning ISIS for committing genocide against Christians and other religious minorities.
The text, passed by a show of hands, says that such violations amount to "war crimes," "crimes against humanity" and "genocide" according to the Rome Statute of the International Criminal Court (ICC). It also urges all countries in the international community to prevent war crimes, crimes against humanity and genocide within their territory.
Lars Adaktusson, a member of the center-right European People's Party Group, who tabled the resolution, called the vote an "historic decision". The Commission of the Bishops' Conferences of the European Community, COMECE, called it "a significant step forward" in helping to prevent "incipient genocide" against Christians and other ethnic and religious minorities. 
The resolution explicitly states that "the so-called 'ISIS/Daesh' is committing genocide against Christians and Yazidis, and other religious and ethnic minorities, who do not agree with the so-called 'ISIS/Daesh' interpretation of Islam."
It adds that this "therefore entails action under the 1948 United Nations Convention on the Prevention and Punishment of the Crime of Genocide" and those involved in such atrocities "should be brought to justice and prosecuted."
The resolution also calls on all EU member states to "update" their legal systems so that nationals traveling to join ISIS and other terrorists groups face criminal court proceedings as soon as possible.
ISIS has been committing systematic and widespread atrocities and abuses of international human rights law and humanitarian law against Christians and other religious minorities such as Yazidis, Turkmen, Shi'ites, Shabak, Sabeans, Kaka'e and Sunnis in Iraq and Syria. The United Nations has declared that "in some instances, these may amount to war crimes and crimes against humanity."
The Obama administration has so far refused to label the ISIS atrocities as genocide against Christians and other religious minorities, despite a survey showing the majority of Americans favor such a declaration, and a letter, signed by religious leaders, sent to Secretary of State John Kerry urging him not to exclude Christians from any such announcement. 
In December, Carl Anderson, the Supreme Knight of the Knights of Columbus, also testified before Congress urging that it adopt a resolution "which names and decries the ongoing 'genocide' against Christians and other vulnerable minorities in Iraq and Syria."
During his trip to Bolivia last year, Pope Francis spoke of his dismay at how "our brothers and sisters are persecuted, tortured and killed" in the Middle East "for their faith in Jesus." He added: "A form of genocide is taking place, and it must end."
Adaktusson told Newsweek the resolution was "really important" on a "political level and a moral level" as it offers a "collective obligation to intervene". He said it also "gives the victims of the atrocities a chance to get their human dignity restored" and offers "historical confirmation" that the European Parliament recognizes what is happening.
But while the resolution is being widely welcomed, it isn't yet clear what effect it will have in practical terms.
"The key question is what happens next," said Benjamin Harnwell, director of the Dignitatis Humanae Institute, a Rome-based think tank, and a former policy advisor in the European Parliament. "What will now be the real difference to help these peoples survive this genocide in their own historic homelands?