What's Worse — Failing to Recycle Your Pepsi Can or Seeking Out Pornography?
Online porn use is ubiquitous among young Americans, and most believe it's not immoral, a new study reports.
The question almost sounds like the beginning of a joke, but according to research from a new study previewed this month, a majority of teens and young adults in this country will tell you that failing to recycle is more immoral than porn. Fifty-six percent consider not recycling to be "usually or always wrong." But less than one-third say the same about viewing smut.
"The cultural acceptance [of porn] has, by generation, gone rapidly upward," explained Marcel LeJeune, assistant director of Catholic campus ministry at Texas A&M and author of the just released book Cleansed: A Catholic Guide to Freedom From Porn. "In other words, [youth] are much, much more likely to accept [porn] on face value as something that is not only not bad, but good for people."
That observation is corroborated by "The Porn Phenomenon," a study done by the Barna Group and commissioned by Josh McDowell Ministries and Covenant Eyes. Parts of the study were presented last month, and the full release is scheduled for April at a conference called the Set Free Summit to be held in North Carolina.
The study found that 22% of young adults age 18 to 24 actually consider pornography to be good for society, and 8% of that age group even thinks it is "very good for society."
Further, people who use explicit sexual material have a decreased sensitivity to what is portrayed. According to the study: 
Only about 50% of respondents under age 50 who use pornography think that sexual images are "always wrong" if they portray sexual acts that may be forced or painful. Only about 40% of respondents under age 50 who use pornography thought that sexual images are "always wrong" if the images are of someone being depicted in a demeaning way.
Epidemic
The U.S. bishops recently released a pastoral statement on pornography, but those working in ministry repeatedly affirm that the scale of the problem is such that a much greater response is needed.
"It's not just a guy's problem. It's a girl's problem. But it's also — mom and dad — their problem. A single person — it's his or her problem. The religious and the priests — it's their problem. The entire Church has to rise up and do something. If we don't, we're allowing this filth to enter into the Church in a way that is overrunning individuals and communities," LeJeune said. "We have an epidemic on our hands, and we're basically saying: 'See no evil; hear no evil; speak no evil.' And we're not talking about it. How can we do anything, then, to address the problem? If it's not a priority, we're going to lose souls."
"Overall, it's pretty grim," Ron Dehaas, the CEO of the monitoring software program Covenant Eyes, said of the study results, explaining that some 47% of male adults are actively seeking out pornography once or twice a month. Surprising for some, close to one in four women (23%) are doing the same.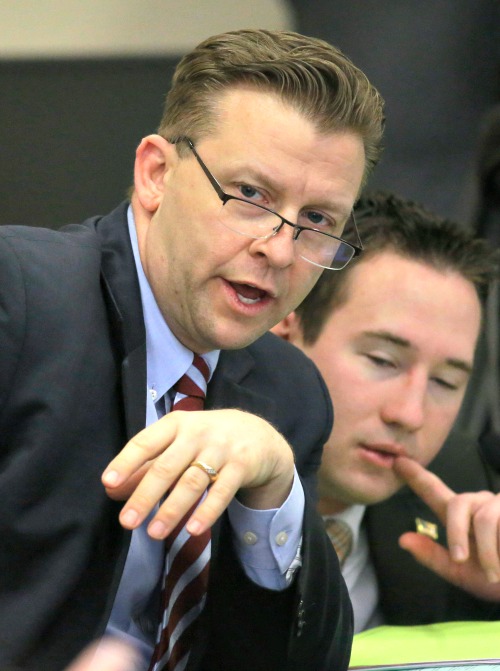 It Can Be Done
Nevertheless, according to Dehaas, the study also revealed something very encouraging. 
He explained that, along with the Barna study of the general population at large, Covenant Eyes provided the researchers with a group of 500 families that have been using the Covenant Eyes software for more than five years. Dehaas refers to them as "accountable families," saying they are the "type of family that recognizes the dangers of the Internet, and they want to maintain accountability."
In that group, he said, "The data very clearly shows that group has been very successful in passing on their values to the younger generation. In other words: Good parenting leads to good families, good citizenship and also godly families. That's very encouraging."
For example, more than 80% of teens in "accountable families" described as "always wrong" four classifications of images of sexual acts. Less than half of their peers in the general population gave the same answer.
"Parents are successful in transferring their values, their spiritual formation, to the younger generation," Dehaas declared.
This is good news for parents who might feel that the pornography Goliath cannot be conquered, largely because it's everywhere.
"Regardless of socioeconomic status or diligent religious formation, children encounter pornography — wittingly or unwittingly," warned Monica Ashour, executive director for the Theology of the Body Evangelization Team, Inc. (TOBET). "I receive countless phone calls and emails and speak to parents after my talks about their child getting hooked on porn. A home-schooling mom was so, so distraught when she found out from her 20-year-old that he had been hooked on porn since 12. Another couple said that sexting led their 9-year-old daughter to being addicted to porn."
Women and Children
Porn is everywhere, agrees Julie Martin, a recovering addict. "So many people assume it's only men [who use porn]," she said, "but the statistics are really proving that wrong. But it's interesting, because I think if you ask any woman who is struggling with pornography, she probably thinks she is the only one in the world who is struggling."
And what's more, Martin said, "the porn industry is really seeking children out, strategically placing their content on children's sites and trying to hook in their customers while they're young."
Martin found pornography by accident when she was only 9 years old and was using what she thought was an innocent kids' website. Her use of sexually explicit media became an addiction that she fought for most of her teenage years. 
The addiction leaves its scars, she said, noting how she had to struggle with her self-image, because "when you look at pornography as a woman, you are mainly looking at other women — what you end up seeing are the bodies of these 'perfect and flawless women'; and it makes you think that's the standard for femininity: 'If I'm going to be a real woman, that's the kind of body that I need to have.' That did take a big toll on me," she said.
Freedom and Hope
At the same time, Martin, now four years free from her addiction, also promises that there is hope.
"[God] has created in me a clean heart," she said. "When I pray that Psalm — Psalm 51 — I pray that as a prayer of rejoicing because he has completely fulfilled that promise in me, to create a clean heart in me, and I'm so grateful for that. […] Freedom is absolutely real. I used to think, 'There's no way I can ever be free.' You can't flip a light switch and end an addiction. It takes time. But I would really encourage people: Living in freedom is absolutely real."
Register correspondent Kathleen Naab writes from Houston,
where she covers news of the Church
as a coordinator for Zenit News Service.