The College of Cardinals' Class of 2016
Capsule profiles of the 17 men who received red hats today from Pope Francis.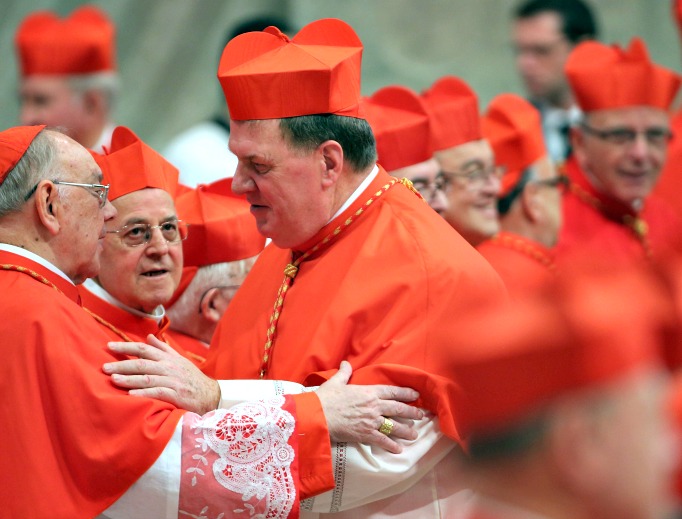 On Nov. 19, Pope Francis created 17 new cardinals, the newest members of the College of Cardinals, in a ceremony held in St. Peter's Square.
Thirteen of the new members are cardinal electors, meaning that they are under the age of 80 and therefore eligible to vote in a conclave to elect a new pope, should that happen. The cardinals come from 13 different countries, and several — such as those from Mauritius, Malaysia, Lesotho and New Guinea — are the first from their homelands to become members of the Sacred College.
There are now 121 cardinal electors. That is technically one more than the current limit of 120, although that number will decline quickly through several cardinals reaching the age of 80 in the next weeks. The average age for the new cardinals is 66. In all, Francis has appointed 44 cardinal electors. There are 21 electors named by St. John Paul II and 56 by Benedict XVI.
The New Cardinal Electors
Mario Zenari, Apostolic Nuncio to Syria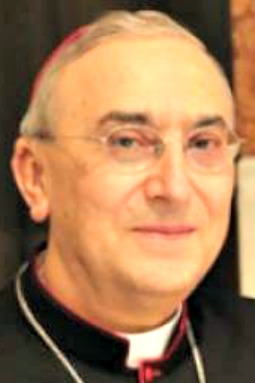 Age: 70
A Vatican diplomat with long experience around the world, Cardinal Zenari was ordained a priest in 1970 and has served as papal ambassador in Syria since 2008, meaning he has watched the country plunge into the current bloody civil war. When the war began, he chose to remain at his post to be a true representative of the Pope to a suffering nation. As it was, his life was in grave danger in 2013, during a rocket attack on the Vatican Embassy in Damascus. Vatican Secretary of State Cardinal Pietro Parolin told Catholic News Agency that the conferral of a red hat is a sign of the Pope's closeness to the Church and people on the ground amid the dire situation in that country, adding, "With this decision [making Zenari a cardinal] the Pope wanted to express a great sign of closeness to Syria."
Dieudonné Nzapalainga, CSSp, Archbishop of Bangui, Central African Republic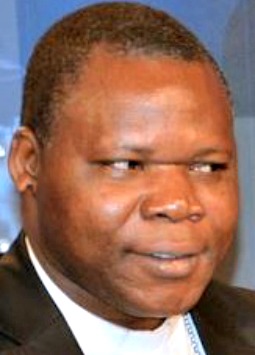 Age: 49
A member of the Congregation of the Holy Spirit and archbishop of Bangui, in the Central African Republic, since 2012, Cardinal Nzapalainga is now the youngest member of the college, at 49. Shepherd of the war-torn capital in the C.A.R., he hosted Pope Francis during his visit to Africa last year and has worked to improve Catholic-Muslim dialogue. In 2014, during a four-day medical mercy trip outside of Bangui, he helped save a Muslim family from attack by an angry mob.
Carlos Osoro Sierra, Archbishop of Madrid, Spain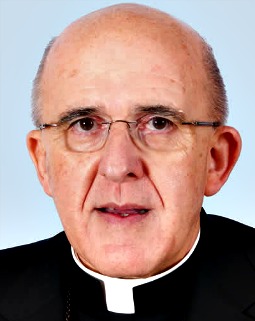 Age: 71
Called "the Spanish Francis," Cardinal Osoro is famed for his pastoral style and his seemingly inexhaustible work ethic. His focus on pastoral care earned him the nickname of "the Pilgrim" by Pope Francis. Ordained a priest in 1973, Cardinal Osoro served as the shepherd of three different dioceses, including the Archdiocese of Valencia. By reputation, he is eager for a Church that goes out, but he is also considered very reliable in areas of doctrine. Writing to the Catholics of Madrid after his appointment, he asked "the Lord to make me be at your side, according to his will that goes very much beyond any human will."
Sérgio da Rocha, Archbishop of Brasília, Brazil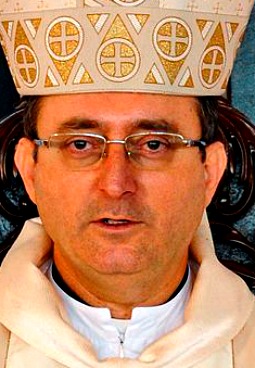 Age: 57
Brazil's fifth cardinal elector, Cardinal da Rocha is not only archbishop of one of the country's largest archdioceses, but since 2015, he has served also as the president of the Brazilian Bishops' Conference. Ordained a priest in 1984, he served as a pastor, coordinator of youth ministry and a seminary rector before appointment as an auxiliary bishop of Fortaleza, Brazil. He holds a doctorate in moral theology from the Alfonsiana Academy of Rome and was named archbishop of Brasilia in 2011. He has since been a figure of reconciliation in the midst of Brazil's long-raging political crisis, including helping to host a debate among the country's eight presidential candidates.
Blase Cupich, Archbishop of Chicago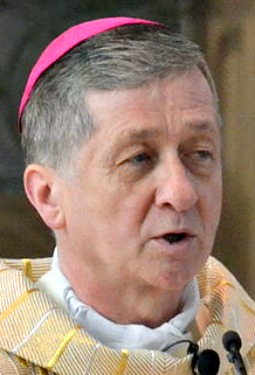 Age: 67
Archbishop of Chicago since 2014, Cardinal Cupich was also recently appointed to the Congregation of Bishops, the Vatican office in charge of selecting bishops for most of the world's dioceses. Ordained a priest in 1975 for the Archdiocese of Omaha, Nebraska, after studies in Rome, he earned a doctorate from The Catholic University of America in sacramental theology, served as secretary of the nunciature to the United States and was president-rector of the Pontifical College Josephinum in Columbus, Ohio, from 1989 to 1996. In 1998, he became bishop of Rapid City, South Dakota, and then bishop of Spokane, Washington, in 2010. Cupich is very much an adherent of the pastoral style of Pope Francis and is seen as one of the most influential American cardinals in this pontificate.
Patrick D'Rozario, CSC, Archbishop of Dhaka, Bangladesh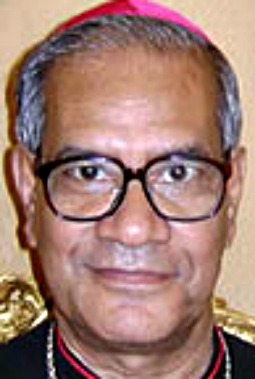 Age: 73
The first cardinal from Bangladesh, Cardinal D'Rozario is a member of the Congregation of the Holy Cross and only the second member of the community to be named to the College of Cardinals, after the late Cardinal John O'Hara, archbishop of Philadelphia, who was named by Pope St. John XXIII in 1958. The new cardinal entered the Holy Cross Congregation in 1962 and was ordained in 1972. After serving as bishop in several dioceses in Bangladesh, he was named coadjutor archbishop of Dhaka in 2010 and acceded to the see in 2011. The Holy Cross' priests have been serving in Bangladesh since the 1850s. Much respected by his fellow bishops in Asia, Cardinal D'Rozario has served as president of the Catholic Bishops' Conference of Bangladesh.
Baltazar Enrique Porras Cardozo, Archbishop of Mérida, Venezuela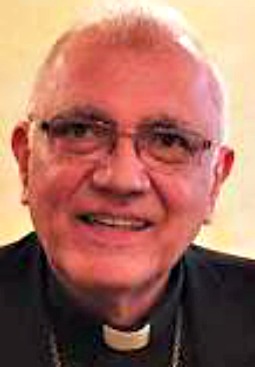 Age: 72
A native of Caracas, Venezuela, Cardinal Cardoza was ordained a priest in 1967 and became an expert in pastoral theology through extensive studies in Spain, where he earned a doctorate in the subject from the Pontifical University of Salamanca. He also studied French at the Institut Catholique de Paris and English at Trinity College, Dublin. After serving as a seminary rector, he was appointed an auxiliary bishop of Mérida, Venezuela, in 1983 and was named to Mérida in 1991. As archbishop, he emerged as a critic of the late Venezuelan socialist President Hugo Chávez, especially Chávez's extra-constitutional actions and lurch toward dictatorship. He also supposedly figured in the 2010 WikiLeaks revelations as having urged the U.S. and European countries to be much more vocal in their opposition to Chávez. He denied the claim.
Josef De Kesel, Archbishop of Mechelen-Brussels, Belgium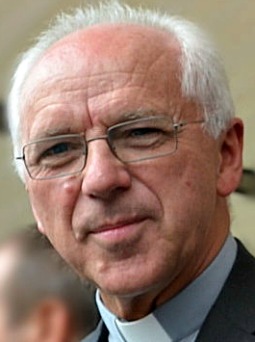 Age: 69
Ranked among the more progressive prelates in Northern Europe, Cardinal De Kesel is also considered very much in the style of Francis. A protégé of Cardinal Godfried Danneels of Brussels (who reportedly wanted De Kesel to succeed him in 2010), he was ordained a priest in 1972 by his uncle, Bishop Leo-Karel De Kesel, and is related to six other priests. He was appointed an auxiliary bishop under Cardinal Danneels in 2002 and named to Bruges in 2010 in the wake of the resignation of the previous bishop, Roger Vangheluwe, over charges of sexual abuse of his nephew. Cardinal De Kesel has made several controversial statements, including the proposal that celibacy should not be mandatory, because in some cases it may be "humanly impossible." He has also been criticized for his handling of sex-abuse cases in his dioceses. Cardinal De Kesel's sister has Down syndrome, and he is known to be sensitive to the needs of those with disabilities.
Kevin Joseph Farrell, Prefect of the Vatican Dicastery for Laity, Family and Life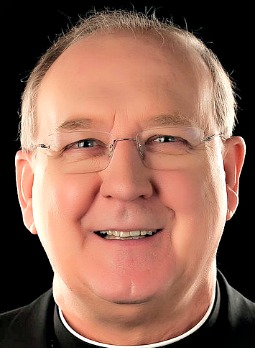 Age: 69
The Irish-born and newly appointed head of the Vatican office for laity, family and life, Cardinal Farrell is ranked among the biggest supporters of Francis' pastoral focus. He entered the novitiate of the Legion of Christ in 1966 and was ordained a priest in Rome in 1978 after studies in dogmatic and pastoral theology at the Pontifical University of St. Thomas. In 1984, he was assigned to the United States and incardinated in the Archdiocese of Washington, D.C., where he became acting director of Catholic Charities and later vicar general for the archdiocese. Appointed an auxiliary bishop of Washington in 2001, he was transferred to Dallas in 2007. His appointment to Rome was a surprise. He once tweeted, "If you find Pope Francis 'confusing' — you have not read or do not understand the Gospel of Jesus Christ." His brother, Bishop Brian Farrell, is the secretary of the Vatican's Pontifical Council for Promoting Christian Unity.
Carlos Aguiar Retes, Archbishop of Tlalnepantla, Mexico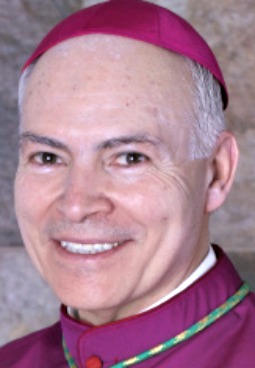 Age: 66
A native of Tepic, Mexico, Cardinal Aguiar Retes was ordained in 1971 and earned a degree in Scripture from the Pontifical Biblical Institute and a doctorate in biblical theology from the Pontifical Gregorian University, both in Rome. He has served as seminary rector, professor and chair of sacred Scripture at the Pontifical University of Mexico, where he was also rector of the John XXIII Residence for Priests. Named bishop of Texcoco in 1997, he was transferred to Tlalnepantla in 2009. He currently serves also as the president of the Latin American Bishops' Council. Cardinal Aguiar Retes has spoken against Marxist liberation theology, observing recently, "There were efforts by some liberation theologians to clarify their theology. But that was during the 1970s and '80s, and, today, thank God, we have a much wiser theological reflection that does not neglect the necessary, comprehensive liberation of man." He is rumored to be in line to succeed Cardinal Norberto Rivera Carrera as head of the massive Archdiocese of Mexico City.
John Ribat, MSC, Archbishop of Port Moresby, Papua New Guinea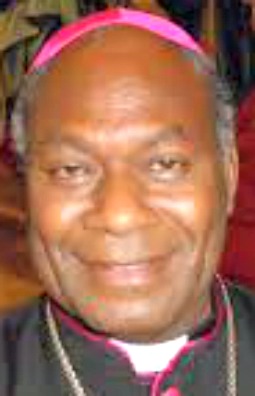 Age: 59
The first cardinal from Papua New Guinea, Cardinal Ribat is a seasoned pastor of souls as well as a respected prelate among his confreres. Ordained a priest for the Missionaries of the Sacred Heart of Jesus, he was named an auxiliary bishop in 2000 and coadjutor archbishop of Port Moresby, Papua New Guinea, in 2007. He acceded to the see the next year. He is also president of the Federation of the Catholic Bishops' Conference of Oceania and in June was knighted by Queen Elizabeth II.
Joseph William Tobin, CSSR, Archbishop of Newark, New Jersey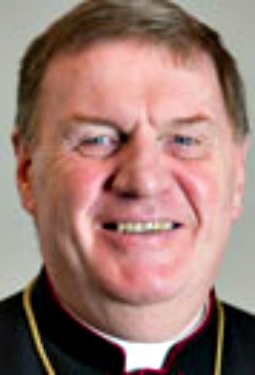 Age: 64
A member of the Redemptorists, Cardinal Tobin's surprise appointment to the cardinalate actually came while he was still the archbishop of Indianapolis; one month later, he was appointed to Newark, New Jersey. Born in Detroit, Michigan, he entered the Congregation of the Most Holy Redeemer (the Redemptorists) in 1973 and was ordained a priest in 1978. He served as superior general of the Congregation in Rome from 1997 to 2009 and in 2010 was appointed by Pope Benedict XVI as an archbishop and the secretary of the Congregation for Institutes of Consecrated Life and Societies of Apostolic Life in the Vatican. He was seen as a defender of the Leadership Conference of Women Religious during the Vatican investigation into organization. Transferred to Indianapolis in 2012, he garnered national attention when he defied the ban issued by Indiana's Gov. Mike Pence — now vice-president elect — prohibiting Syrian refugees to settle in Indiana. Cardinal Tobin has known Pope Francis since 2005, when they worked together at the Synod of Bishops on the Eucharist.
The Holy Father also appointed four new members who are over the age of 80 and therefore ineligible to vote in any future conclave:
Renato Corti, Bishop Emeritus of Novara, Italy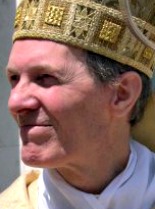 Age: 80
Only the second Italian on the list of new cardinals, Cardinal Corti was ordained a priest in 1959 by Cardinal Giovanni Battista Montini (the future Pope Paul VI) and served as an auxiliary bishop to Jesuit Cardinal Carlo Martini of Milan from 1981 to 1990, when he was named bishop of Novara. He retired in 2011. Cardinal Corti is much respected for his concern for the poor and his spiritual writings. He preached the spiritual exercises for the Vatican Curia in 2005, the last in which St. John Paul II participated, and in 2015 he was asked to write the meditations for the Way of the Cross on Good Friday at the Colosseum by Pope Francis.
Sebastian Koto Khoarai, O.M.I., Bishop Emeritus of Mohale's Hoek, Lesotho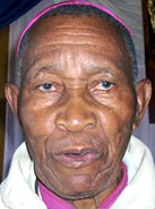 Age: 87
The first cardinal from Lesotho, Cardinal Khoarai is one of the most beloved figures in the country. A member of the Oblates of Mary Immaculate, he was ordained a priest in 1956. Named the first bishop of Mohale's Hoek in 1977, he retired in 2006. A shepherd who gave his life to the service of a diocese in one of the poorest parts of the country, Cardinal Khoarai was also president of the episcopal conference in Lesotho in the 1980s. In retirement, he continues to travel the countryside to say Mass and provide pastoral care for the poor and the sick and helps run an orphanage.
Ernest Simoni, Priest of Shkodër-Pult, Albania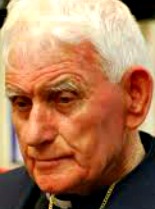 Age: 88
A priest who gave his testimony of suffering to Pope Francis during the papal trip to Albania in 2014, Cardinal Simoni is a living symbol of the immense suffering of the Church under the atheist regime of the communists. Ordained in 1956, he was arrested in 1963 after celebrating Christmas Mass and was condemned to death by the Albanian regime. The sentence was commuted to 28 years of forced labor, and the priest provided spiritual care to other prisoners in the horrible conditions of the camp. Sentenced to death again in 1973, he was spared because of the testimony of his fellow prisoners. Father Simoni was freed in 1981 and served underground until the communist regime fell in 1990. His description of his life brought Pope Francis to tears, and his appointment to the cardinalate is seen as a pledge of solidarity from the Pope to the Albanian people.
Anthony Soter Fernandez, Archbishop Emeritus of Kuala Lumpur, Malaysia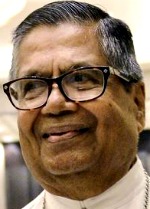 Age: 84
The first cardinal appointed from Malaysia, Cardinal Soter Fernandez was ordained a priest in 1966 and was named bishop of his native diocese of Penang in 1977. Pope John Paul II appointed him archbishop of Kuala Lumpur in 1983. He retired on May 24, 2003. He is famous for his intense pastoral style and his personal humility.
Matthew Bunson is senior contributor
to the Register and EWTN News.