Pro-Life Movement Gains a New App-titude
Digital media is rapidly advancing, but the right-to-life movement has only started to get in the game.
WASHINGTON — Like most of her college-age peers, Sade Patterson connects to the internet most often through mobile devices: checking on email, using apps, or Google searches. Technology today allows her to connect with people thousands of miles away.
But when it comes to her work in educating people on campus about the dignity and value of human life, a smartphone and pro-life apps, such as SLFA's Abolish Abortion app, form some of the most powerful tools at her disposal.
"This app is really neat because it allows people in the pro-life movement to connect with each other," said Patterson, president of the Students for Life of America chapter at the University of New Mexico in Albuquerque. The features of the app allow people to send out prayer requests, add local pregnancy resource centers, keep up to date on upcoming events, share facts, video, and pictures on fetal development, and connect with political leaders. "This app is really for pro-life leaders who are probably talking to someone who is abortion-minded, and need to have something quick to look at for information that can direct them to pro-life help."
Eventually, she would like to see an app designed for an abortion-vulnerable audience that could connect them with local pregnancy centers and other life-affirming resources at the touch of a screen on their phone.
Smartphones and digital technology have become a way of life in the social fabric of the United States. According to the Pew Research Center, 64% of all adults in the United States use smartphones, with approximately four out of five adults between 18 and 49 owning one. The vast majority use them to follow breaking news, and share pictures, videos, or commentary about events in their community.
"We've passed the point now where most people are surfing the net and doing things on mobile devices," said John Kruse, a Catholic mobile app developer and director of Kruse Solutions LLC.
But when it comes to the digital environment, pro-life apps and mobile-accessible platforms are only just emerging. But Kruse said the pro-life movement overall is dangerously behind the times, and having a website is no longer good enough thanks to Google's new search algorithms implemented in early 2015.
"Google is punishing sites that are not mobile, or, to put it another way, they are rewarding sites that are," he said. "They're basically saying that if your site is not mobile, don't expect to be treated the same as one that is."
Multilayered Strategy
Kruse said it is key for pro-life organizations to develop a "multilayered strategy" that incorporates both a mobile website and an app, which they can promote on the website. An organization that gets a person to download an app does not have to worry about that person coming back to visit. The app can send "push notification" to mobile devices and also tailor them to local audiences within specified geographical areas.
"As we move forward, the Internet is becoming more localized," he said. "People are no longer just surfing the World Wide Web."
But the father of eight said he thinks the pro-life movement has a generational gap that can only be remedied by the older generation working with the younger generation to bring its message into the 21st century methods of communication. The pro-life "resource book" for 2015 showcased at a right to life dinner he attended, he said, needs to be accessible digitally to be effective.
"It's a significant-sized book they come out with every year — tons of articles, stories and concepts and all the rest — and it took a lot of work to put in, but who's it reaching?" he said.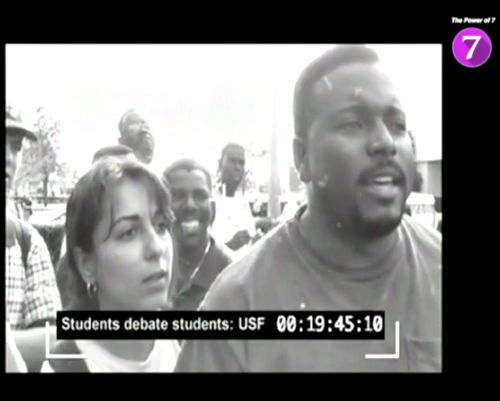 Empowering a Generation
Getting pro-life arguments in the hands of youth at the touch of an app on their smartphones was a driving reason for Sylvia Aimerito and Lori Martin, co-founders of Audio-Girl Ministries, to create the Power of 7 App. They wanted to make sure that youth had in their hands seven effective replies to common arguments made for abortion that they will encounter in middle school, high school, and college.
"We ran into so many people that told us they are pro-life, but they didn't know what to say," said Martin. She and her sister realized an app that people could read or listen to from their phone would make those arguments immediately available. They are looking to develop a Spanish version for Latino youth as well.
"The idea is to keep it focused, keep it simple, and start that dialogue process," said Aimerito, adding that it teaches the right attitude to take to have a "peaceful, but effective dialogue" with a person who supports abortion. 
Other apps are emerging to encourage prayer and action.
The "App for Life" from the Los Angeles-based Options United made its official debut in January 2014, and it is already on its second redesign to make the experience even better for users.
"We've simplified it and made it more mobile-friendly," said Options United's president, Thomas Rudkins. The sleeker, cleaner design was inspired partly by AirB&B (a popular vacation rental site) and is intended to make the user's experience much easier. A user can more smoothly respond to alerts of prayer requests for mothers in unexpected pregnancies who are contemplating abortion, donate to Options United or other pregnancy-resource centers of their choice, or read the blog with relevant information, such as tips to be pro-life in college.
The idea is for the app to be "social, local and mobile," Rudkins explained, saying that, as the program expands beyond the Los Angeles area and acquires more users, it will eventually become personalized to one's area.
"We've received over two million prayers," he said. More than 2,000 people and organizations use the app, and they have helped save more than 1,000 children from abortion, which Options United confirms by following up with the women who reached the call center and confirming whether they decided to parent or not.
One woman they followed up told them that she was not really religious, but when she got off the phone with Options United, she felt "a big change come over her." They told her that when she hung up, the call center sent a request for prayer out via the app.
"To her, that made all the difference in the world," Rudkins recalled. "She said, 'Thank you for telling me that; now I know it's for real.'"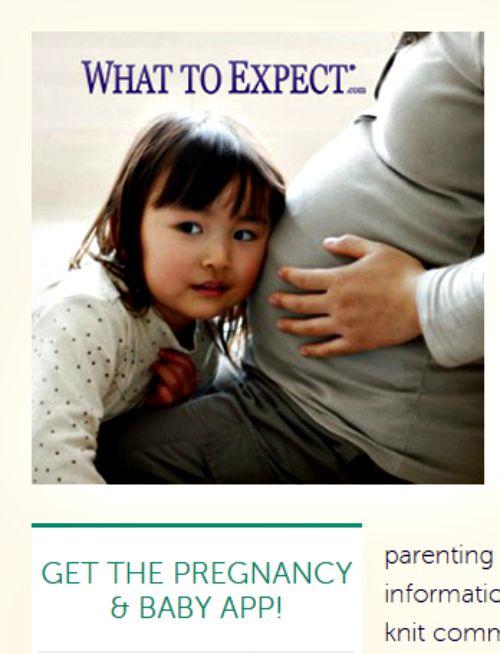 Meeting Needs
As an expectant mother, Serena Sigillito sees many apps related to pregnancy and motherhood that show a cultural contradiction over abortion.
"They use the scientific terms, and give you little videos each week, telling when [the baby's] considered an 'embryo' or when it's a 'fetus,'" said Sigillito, who is managing editor of ThePublic Discourse.com. "But throughout the app, it's all 'your baby,' 'he' or 'she' — very personal, pro-life language."
Apps like "What to Expect When You're Expecting," she said, are primarily marketed to women whom they presume want to keep their babies. But buried in the app, she said, are resources for making a decision about abortion.
Sigillito said there is a "huge amount of improvement" for pro-life apps in terms of connecting women with various life-affirming resources, such as pregnancy support and addressing women's fertility.
"In terms of natural family planning, we need to develop more in that arena," she said, explaining that most apps are geared toward the symptom-thermal method, but not users of the Creighton or Marquette methods.
She added that an app for NaPro technology — Church-approved fertility care treatment from Dr. Thomas Hilgers in Omaha, Neb. — would benefit women and men with difficulties conceiving children.
According to Pew, 62% of smartphone owners used their phones to look up questions on a health condition.
"People are surfing because they are looking for answers to their problems," Kruse explained, adding that an app has to be designed with the needs of its audience in mind.
In contrast to the pro-life movement, Planned Parenthood, the nation's No. 1 abortion provider, is "very aware" of the importance of digital and mobile technology to advance their message and connect with people, Kruse said.
"They're actually ahead of the curve, and it is unfortunate."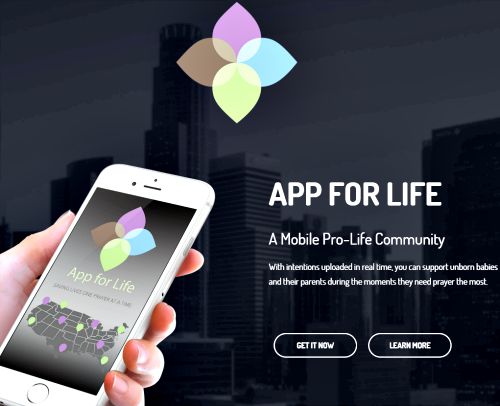 Building New Bridges
However, there are organizations trying to meet the need of people who are seeking help.
"There are over 10,000 searches a day for the word abortion, sexually-driven smartphone apps such as Tinder and Blendr, sexually explicit streaming online content and the pro-life movement is just not there," said Joe Burke, vice president of marketing and philanthropy at the Obria Foundation, adding that those channel activities and their consequences frequently end up at Planned Parenthood. "Young people get into trouble on the smartphone and the first place they go to fix it is … the smartphone. Obria Medical Clinics wants at-risk and unintended pregnancy patients to start with us."
The Obria Foundation, which runs Obria Medical Clinics — an affiliation of pro-life health center offering a life-affirming alternative to Planned Parenthood — is currently building a comprehensive, heavily digital mobile experience to meet that need.
"We're proactively identifying patients who need our services, such as people who have STDs or an unintended pregnancy," he said.
Burke is taking his experience in the e-commerce industry to build "a quick response medically mobile experience," with 12 digital and traditional media points of entry — social media, in-app advertising, digital radio and even traditional flyers and sidewalk chalk messaging, for example — for those most at risk. Once the platform is fully funded and complete, it can be present in more areas than Planned Parenthood is currently targeting.
The idea is to put at-risk girls and boys in touch with Obria's licensed medical professionals using four separate channels: online chat, text messaging, a call center and telemedicine.
"It's like an app, only a lot better," he said, adding, "It is a light-touch mobile experience that puts them into a life-affirming value chain, proactively goes out and identifies at-risk groups of women and men in need, and goes all the way to through a 12-week new parenting program, in the end, that gives them the tools they need to succeed and thrive."
Peter Jesserer Smith is the Register's Washington correspondent.