New York Sets Rock-Star Welcome for Pope Francis
The Holy Father's first stop will be newly refurbished St. Patrick's for vespers.
NEW YORK — When Pope Francis lands at Kennedy International Airport, it will be the first papal visit to New York since Benedict spent three days there in April 2008.
What kind of New York will he find?
Deacon Greg Kandra of the Diocese of Brooklyn says he will find a warm welcome: "You'd be hard-pressed to find [a Catholic] in New York City who doesn't adore this Pope," said the popular blogger. "I hear it all the time from believers and nonbelievers, who tell me, without prompting, 'I love this Pope.' It's a cliché to call him a 'rock star,' but let's be honest: He is a rock star — and someone both familiar and new. I think he's offering the world a slice of Catholicism that is often overlooked: Beyond the rules and the tradition, beyond the theology and the history and the hierarchy, there is hope."
As Deacon Kandra observes, in Brooklyn, the Mass is celebrated in 33 languages. The diocese also boasts 28 ethnic apostolates. "You hear everything here — and it's all jubilantly, proudly, faithfully Catholic."
What started as an invitation to attend the closing ceremonies of the World Meeting of Families in Philadelphia has blossomed into a visit to Washington and New York, as well. The Holy Father will leave Washington via Joint Base Andrews at 4pm on Sept. 24 and will touch down at Kennedy less than an hour later. After being greeted by a small group of approximately 200 people, he'll fly to the downtown Manhattan heliport via helicopter.
St. Patrick's
Following a procession down Fifth Avenue, he should arrive at St. Patrick's Cathedral by 6:45pm for vespers, where he will see a church looking better than it has in more than half a century.
The elaborate restoration project, begun in 2012, saw the entire structure covered in a web of scaffolding, inside and out, right to the top of the 330-foot spires. Years of city grime were washed from the surfaces, 75 stained-glass windows (comprised of more than 3,700 panels) were cleaned, and the five-ton Fifth Avenue bronze doors were restored. It was the most extensive work done on the historical landmark and mother church of New York since the 1940s, at a cost of $175 million. The Pope's first Thursday in New York ends early, with nothing on his official schedule following evening prayer.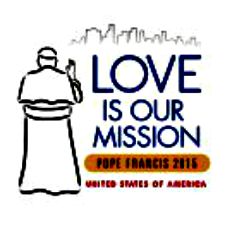 His Friday morning will begin at 8:30am. The first stop is the United Nations, where he'll meet privately with Secretary General Ban Ki-moon and other dignitaries. U.N. employees entered a lottery hoping to get one of the 850 passes to see Pope Francis up close for an event being billed as a "town hall" meeting. After laying a wreath for U.N. staff killed in the line of duty, he'll proceed to the U.N.'s General Assembly hall to address the gathered world leaders, where 164 dignitaries are already confirmed to attend, a number characterized as "unprecedented" by Catherine Pollard, the assistant secretary general for the General Assembly and conference management.
Ground Zero
The next stop on the itinerary is the National September 11 Memorial and Museum at Ground Zero, where Pope Francis will arrive at 11:30am. After meeting with a few survivors, family members of victims and first responders, he'll participate in an interfaith memorial service inside the museum.
At 4pm, the Pope will visit with third-grade students at Our Lady Queen of Angels School in East Harlem, which has been providing Catholic grade-school education for more than 120 years. Teachers will demonstrate lessons about caring for the environment. After spending some time with the children, he'll meet with immigrants and refugees in the school gym.
There has been grumbling from both the non-Catholic residents of Philadelphia and New York and the faithful about access to the Pope. Radical security measures in both cities have constricted travel and, contrary to initial promises, ticketing for events.
New York, bowing to criticism that the arrangements wouldn't allow enough people to experience the visit of the popular pontiff, added a ticketed procession through part of Central Park. "Tens of thousands" of tickets are being distributed for this tour, allowing the faithful and the merely curious to watch the papal motorcade travel southward in the park, along West Drive from 72nd Street to 60th Street, at 5pm. People were able to apply for tickets by Web or phone and were informed whether or not they won on Sept. 10.
When Francis arrives at 6pm for a Mass with 19,000 at Madison Square Garden, he'll be greeted by an image of himself towering approximately 22 stories and stretching 93 feet across. Painted on the south-facing wall of 494 Eighth Ave., the image is just north of the Garden. It was placed there by DeSales Media Group, which handles technology and communications for the Diocese of Brooklyn. The goal is not just to greet the Pope, but to inform people to tune in to 24-hour cable TV coverage being offered by the Diocese of Brooklyn's NET-TV (video link: NetNY.tv/episodes/currents/pope-billboard-towers-midtown/#.Ve7qrp1Viko).
The image, designed by Israel Ochoa of DeSales Media, working from a photo by Giulio Napolitano, was hand-painted by artists working around the clock.
Tickets for the Mass were distributed to New York parishes for free, and none of them are supposed to be sold. A Billy Joel concert had to be bumped to make way for the Pope.
The Holy Father will end his day in New York, then travel to Philadelphia in the morning, ending a whirlwind trip of the city some call the "Capital of the World." It's a city that could use a dose of his hope and mercy.
"This city — and our country — is in great psychological distress and in deep moral decay," says New York attorney and Catholic Tom Zampino. "And we don't even have a clue. Francis, with his simple, warm, direct, humble — yet blunt — style, more than anyone else, understands how to speak to these failings, break through the social-media clutter and provide the spark that might finally light the fuse of recognition."
As Deacon Kandra observed, "He'll be encountering a city that is a microcosm for the rest of the country — polarized, weary, restless, wildly diverse. But it's a city that has survived and prevailed — in my lifetime alone, it's dealt with terror attacks, blackouts, race riots, recessions, superstorms and tornados.
"The fact is: New York tends to be a city not easily impressed, but it makes an exception for war heroes, astronauts, championship sports teams and popes — basically anyone who can attract a big crowd or cause a parade. In its heart, it's a great city that appreciates greatness — along with passion, resilience and an effervescent joy. And Francis has that. I suspect New Yorkers of every faith, and no faith, will welcome him as one of our own."
Thomas L.McDonald
writes from New Jersey.
He is covering the papal visit for the Register.