Mater Filius Offers 'Sweet Love of Mary'
Organization helps moms in need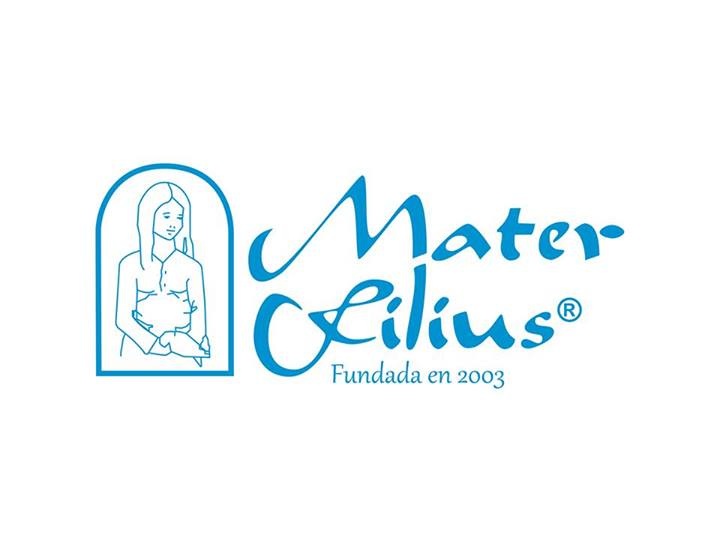 Aside from a modest Marian grotto at its rear, the former rectory of St. Anthony Church on the south side of Omaha, Neb., blends in with the rest of its multilingual neighborhood.
Behind the boxy, brick façade, however, expectant mothers in need can find shelter and a host of comprehensive services throughout their pregnancies and for eight months following their children's birth.
With the blessing of Omaha Archbishop George Lucas, the residence opened in January as the first international expansion of Mater Filius, a nonprofit home for pregnant women based in Mexico City.
In just 10 years since its founding, Mater Filius (Latin for "Mother and Son") has saved more than 400 babies from abortion in Mexico.
For Jim and Julie Mainelli, general directors of Mater Filius in Nebraska, this number represents not only rescued babies, but entire families as well.
Jim compared abortion to a disease that begins a devastating ripple effect throughout the body. Abortion affects not just the mother, he said, but her parents, siblings, future spouse and future children.
The work of Mater Filius makes waves of its own — only for good.
Over many months, Mater Filius teaches a young woman what Pope Emeritus Benedict XVI called the "art of living" and then sends her out to replicate this formation in her own family.
"Now, all of a sudden, she's helping her girlfriends (and other loved ones) by saying, 'Our thinking was wrong [about abortion]. Here's a place for you to go,'" Jim said. "That right there changes a family tree."
According to Ramiro Gomez Alvarez, branch director for Mater Filius in Mexico, many parents of the young pregnant women later express gratitude for the care their daughters and previously "unwanted" grandchildren received while at Mater Filius.
"They will come back and say, 'Thanks a lot for showing us what life means,'" Alvarez said.
A Marian Message
Alvarez served as assistant to the first lady of Mexico when he first met Miriam and Jose Manuel Tejeda, the married couple who founded Mater Filius.
With a master's degree in psychology, Miriam Tejeda enjoyed a long-standing private practice counseling teens and married couples in Mexico City. Although she always believed in God, it wasn't until she developed a life-threatening neurological disorder that she sought out the sacrament of confession for the first time in many years.
Following surgery at a hospital in Houston, Tejeda remained in critical condition for several months. During this time, she recalled a mystical experience of the Blessed Virgin Mary giving her a pro-life mission. Before Tejeda left the hospital, she had already written the handbook for Mater Filius.
Shortly after the Tejedas opened Mater Filius, Miriam became pregnant with their sixth child, giving her a keen connection with mothers in need.
"All the things that happen to the girls [we help] — all the guilt and gossip — started in the same way in my family," she said. "Instead of my father saying, 'Congrats, you have a new baby,' he stopped talking to me."
She said her father didn't understand why she would be open to another baby amid her health problems.
Several years later, this baby, whom they named Miguel, became ill and died on a family visit to the United States. Miriam Tejeda said many people questioned why such a tragedy would strike a family so dedicated to the pro-life cause.
When the family returned to Mexico, however, she noticed something different: "It was like all the doors were open for Mater Filius. At that moment, I knew we said Yes to the Virgin in joy, but now we say Yes to the Virgin in pain."
Six months later, plans for international expansion began to take shape.
Mater Filius homes typically accommodate up to 10 women, and all operations are run in an orderly, "family-style" fashion, Julie Mainelli said.
The women share cooking, cleaning and other household duties. They are also held accountable to a schedule for hygiene, study, on-site chapel visits and weekly meetings with a doula, a trained female volunteer responsible for developing goals with each resident and providing accountability and encouragement.
Each home also has a live-in house mother called an "ima," the Aramaic word that Jesus would have called Mother Mary. An "ima" must be a mother herself, so she can identify with the complexity of the expectant women's experiences. In one of the Mexican houses, the ima is actually a "graduate" of Mater Filius, which points to the degree of healing possible, Mainelli said.
Faith Formation
"It is literally through love that you change a human being," she said. "These girls are being loved into success."
Julie Mainelli recalled her visit to Mater Filius in Mexico last May, when she learned that many women come from abusive relationships or drug addictions. As a result, new residents are not allowed to leave the home at all for the first 40 days, in order to completely separate themselves from previous struggles.
According to Miriam Tejeda, the women typically go through several emotional stages during their stay at Mater Filius as they work on changing their lives to grow closer to God. Many often turn to confession for the first time in many years, attend Mass regularly and show an interest in quality reading material.
Father Matthew Gutowski, director of the Holy Family Shrine near Gretna, Neb., and chaplain for Mater Filius' Nebraskan board of directors, witnessed these principles in action during his August 2012 visit to Mexico City. He said he was most impressed to find spiritual formation at the heart of Mater Filius' mission.
"Without forcing anything on the woman, the faith becomes a source of strength, so they don't fall prey to the situations they were in before," Father Gutowski said. "[Mater Filius is] addressing the deeper roots of why they were in that situation, so they would be transformed."
Julie Mainelli agreed.
"We are different than just a shelter, in that it is the sacraments and the 'sweet love of Mary' that bring healing to these girls," she said, borrowing a phrase from Miriam Tejeda's personal devotion to the Blessed Mother.
Once a "graduate" of Mater Filius leaves the home with her 8-month-old child, she is invited to return once a month for an alumni breakfast and a complimentary food basket to take home. In addition, Mater Filius provides free day care for her preschool children and a support network until her child reaches 10 years of age.
Julie Mainelli said the news of Mater Filius' services continues to spread a little at a time, usually through word of mouth.
Likewise, she said the mission is funded by many people offering small gifts of time or money, rather than a few individuals with large checkbooks. One doctor has offered a nurse for a half day each week. Others have offered to pay for the phone bill, one month's rent or a year's supply of diapers.
"It is zero recognition — there are no plaques," she said. "The mission is to be a servant to the women and to do everything with the 'sweet love of Mary,' in full communion with the Catholic Church."
Kimberly Jansen writes from Lincoln, Nebraska.