Home Video Picks & Passes 10.16.16
Catholicism: The Pivotal Players, Vol. 1 (2016) — PICK
Dekalog (1988) — PICK

Bishop Robert Barron is back with a major new documentary series: Catholicism: The Pivotal Players, a follow-up to his epic triumph Catholicism. (If you haven't seen Catholicism, stop reading and go order it at EWTNRC.com; you can order the new series there, too.) At last! Catholic fans of spiritually rich viewing, it's time to splurge. Two amazing must-have series have arrived on home video.
Catholicism: The Pivotal Players offers a different perspective on Catholic Tradition, focusing on key contributions of influential figures in Catholic history. Vol. 1 (a second set is in production) contains six handsomely packaged one-hour presentations.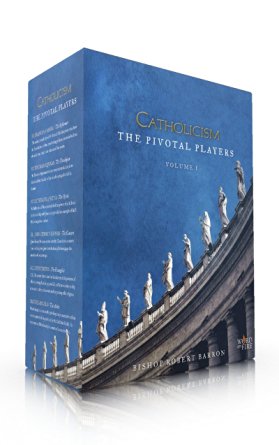 The six "players" include three saints and one beatus — St. Francis of Assisi, St. Thomas Aquinas, St. Catherine of Siena and Blessed John Henry Newman — and two singular talents, Michelangelo and G.K. Chesterton.
Each episode introduces the special genius of the players, putting them in historical context and illuminating their contributions to Catholic Tradition and culture. Catholicism: The Pivotal Players belongs alongside Catholicism in any Catholic home or parish video library.
If that weren't enough, Krzysztof Kieslowski's Dekalog is now on Blu-ray from Criterion. One of the 15 entries in the "Values" category of the 1995 Vatican film list, Dekalog is not a single film, but a 10-part series of one-hour productions created for Polish television. 
Set in modern-day Warsaw, each episode is thematically linked to one of the Ten Commandments.
It's one of the most powerful documents of man's search for meaning I've ever encountered.
Caveat Spectator: Catholicism: The Pivotal Players: Occasional frank discussion of disturbing historical realities. Generally fine family viewing. Dekalog: Sometimes disturbing exploration of disordered behavior, including a harrowing murder, illicit affairs and encounters (nothing explicit) and references to abortion. Mature viewing.