At 40, Diocese of Orange Boasts Strong Catholic Community and History
Established in 1976, the California diocese celebrates multicultural heritage and rapidly expanding young-adult community in a tourist hotspot.
"When I think of the Diocese of Orange, I think of home. I am drawn in and inspired by the special spirit that is evident in the community of Orange. No matter what parish I'm in, there's a great sense of oneness," said Cecelia Ahn of the Diocese of Orange, California.
Characteristic of this deep sense of community, the Diocese of Orange celebrated its 40-year anniversary with a large family-friendly celebration at Christ Cathedral in Garden Grove on Sept. 18. To kick off the festivities, Bishop Kevin Vann celebrated Mass with more than 4,500 in attendance. The Mass was broadcast live on EWTN, as the network and parent company of the Register has a studio at the cathedral.
The same day, the diocese hosted a 5k run/walk, a one-mile "Kids' Fun Run" and a family festival at the cathedral, which featured speakers and live music from various artists, including Matt Maher, Colton Dixon, Phil Wickham, Andy Mineo, Jordan Feliz, Jackie Francois Angel and Andrew Laubacher. Families enjoyed games, rides, food vendors and a beer garden.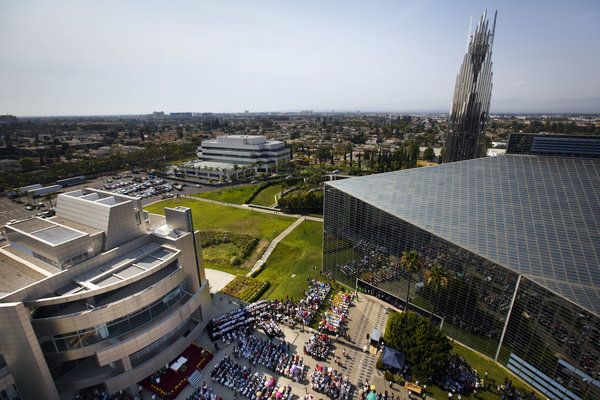 At 40, the Diocese of Orange celebrates its multicultural heritage, rapidly expanding young-adult Catholic community and its destination as a tourist hotspot.
With a rich history dating back to St. Junípero Serra founding the Mission San Juan Capistrano in 1776, the diocese is now the 10th-largest in the United States and home to 1.3 million Catholics, which is nearly 40% of the population of Orange County. In addition, it currently comprises 57 parishes, 32 schools, three hospitals and a home for the aged and disabled.
Once part of the Los Angeles Archdiocese, Pope Paul VI established Orange as its own separate diocese in 1976, as the Catholic population of Orange grew exponentially from a swell of immigrants from Vietnam, the Philippines and Latin America.
Today, Orange is arguably one of the most multicultural dioceses in the United States, with priests from many different nationalities to accommodate its diverse communities. There are large communities of Chinese, Vietnamese, Korean, Filipino, Polish, Hispanic and Caucasian parishioners, with various cultural celebrations and Masses throughout the diocese offered in many languages.
In addition to being a rich and diverse faith community, it has also seen an explosive growth in its active young-adult community.
"The young adults are vibrant and on fire with God's love. They have a deep sense of faith and mission that moves them to be visible and dedicated disciples. They continue to share the Good News of Jesus' Gospel and will be the reason the Catholic community in Orange is a prime example of God's kingdom on earth," Anh said.
"When I graduated from an out-of-state college and returned home to Orange County, I was surprised by the vibrant Catholic young-adult community. At every turn, I found opportunities to become involved and to surround myself with fellow young Catholics who were also seeking to live full, adventurous, fun and faithful lives in Christ and who challenged me not to put my faith in a box," said Lauren Meister, who hails from Yorba Linda.
"We attend events and hold Bible studies together and continue to learn and grow from one another," Michelle White, another young adult in the diocese, added. "We have become friends and, most importantly, brothers and sisters in Christ."
Father Andrew Bartus, founder of King's Cross for Catholic young adults across the diocese, frequently hosts events with more than 200 young adults turning out, including Theology on Tap and a monthly adoration-and-praise night. "My hope is that these larger regular gatherings will both spawn and support similar groups at local parishes," Father Bartus said.
Orange Diocese is also a popular destination for tourists from around the world. Home to Disneyland, Knott's Berry Farm, historical sites, Anaheim Ducks, Los Angeles Angels of Anaheim and 42 miles of breathtaking coastline, there is something for everyone to do.
The beautiful coastline includes the famous Newport Beach, Huntington Beach and Laguna Beach, and it offers a host of activities, such as surfing, whale watching, paddle boarding, kayaking, hiking or visiting Catalina Island by boat a mere 45 minutes off the coastline. A stunning view of the local mountains is visible from most parts of the county.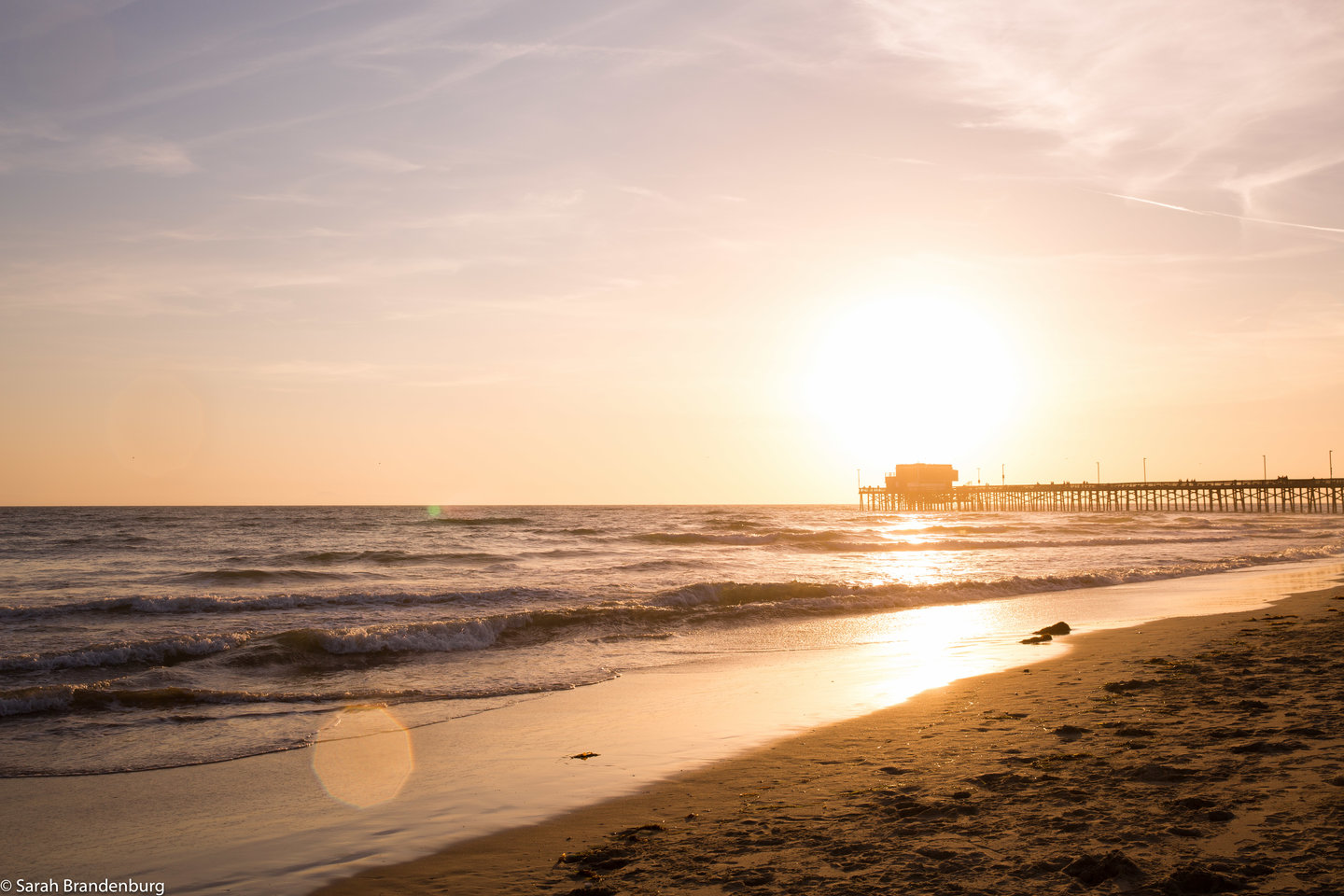 There are Catholic sites to visit, too. The Serra Chapel at the Mission San Juan Capistrano near the coast of San Clemente is California's oldest building still in use, built in 1778. While the original Basilica of the Mission San Juan was destroyed in an earthquake in 1812, the ruins are well-preserved and toured on a daily basis. A replica of the basilica is near the old mission grounds and is home to an active parish, the Mission Basilica San Juan Capistrano. Soon after stepping off the mission grounds, one enters the old-school, country-western and historic downtown San Juan Capistrano.
St. Edward the Confessor Church overlooks Dana Point and has glass walls in the entire front of the church, so that Mass is always against the backdrop of the Pacific Ocean. The tiny and charming St. John Vianney Chapel is located in the quintessential California beach town of Balboa Island. St. Michael's Abbey, home to the Norbertine Fathers, is nestled in the hills of Trabuco Canyon and offers daily Masses, Holy Hour and confessions.
"St. Michael's Abbey is a beautiful place. If you have a chance to go to their Holy Hour, I highly recommend it. It's a great place to recharge your faith and grow closer to God," explained Michael Poullath, who lives in the diocese and is a frequent visitor to the abbey.
With its vast array of cultures, activities and tourist hotspots amidst an energetic and family-oriented Catholic community, the Diocese of Orange has much to offer for Catholic of all ages.
Said David Linzmeier, board member of Orange County's Young Catholic Professionals' chapter, "Orange County is one of the most exciting places to be a Catholic today. With over 1.3 million Catholics in our diocese, we have been given a great opportunity to share our faith with so many."
Emily Brandenburg writes from Orange, California.
SaveSave