Portugal Report Details Decades of Sexual Abuse by Priests and Others Within the Catholic Church
Bishop José Ornelas, representing the bishops' conference, called the abuses 'an open wound that hurts and embarrasses us.'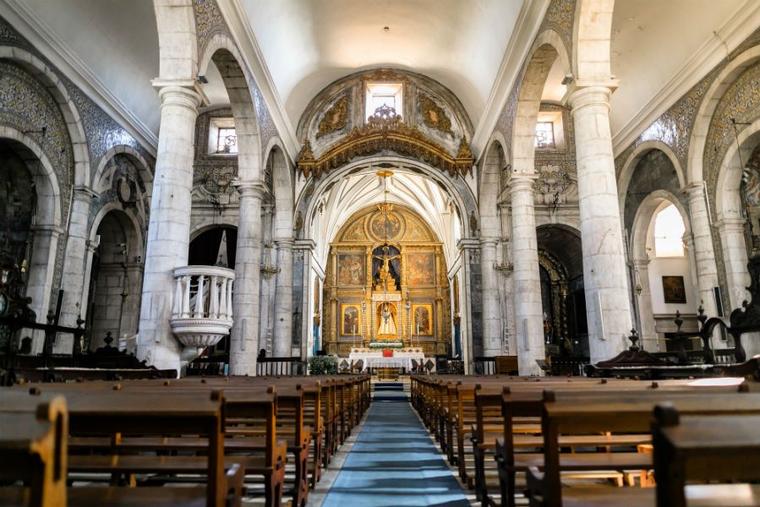 Thousands of children have been sexually abused by priests and others within the Catholic Church in Portugal since the 1950s, an independent commission announced Monday.
The commission's final report, authorized by Portugal's bishops' conference, marks the first study of its kind in the overwhelmingly Catholic country and paints a grim picture of clerical abuse dating back decades.
The commission, which began its work in January last year, received a total of 564 testimonies, of which it validated 512. Many of the victims who testified said they knew of other children who also had been abused.
Taking these references into account, the commission arrived at "a more extensive network of victims, estimated at a minimum number of 4,815 children," the group's coordinator, psychologist Pedro Strecht, explained to journalists during a news conference Monday.
As for the total number of crimes, "it is not possible to quantify, because most of the children were abused more than once," he said.
Only 25 complaints have been referred to authorities for prosecution either because the statute of limitations has expired or the victims were unable to identify their abusers.
Later in the day, Bishop José Ornelas, representing the bishops' conference, called the abuses "an open wound that hurts and embarrasses us."
"We ask forgiveness from all the victims: those who courageously gave their testimony, silent for so many years, and those who still live with their pain in the depths of their hearts, without sharing it with anyone," the bishop of Leiria-FátimaIn said during a news conference.
"In your lives, perversity has crossed where it should not have been," he said.
Among the findings of the 400-page final report:
Most children were abused when they were between 10 and 14 years old, and their current average age is 52 years old, which is "lower than in studies by other independent commissions in Europe," the study states.
The vast majority of abusers identified by victims were priests (77%).
Most victims are male (52%), but there is "an equally important number of female victims," the report states.
The highest number of sexual abuses happened between 1960 and 1990 (58.3%). Another 21.9% of the reported abuses have taken place since 1991.
The most common place where abuse took place was seminaries (23% of cases), followed by "church not otherwise specified" (18.8%), confessionals (14.3%), parish houses (12.9%), and religious schools (6.9%).
More than half of the victims (57.2%) reported that the abuse occurred more than once, and in 27.5% of cases it lasted for "more than a year."
The commission based its findings on interviews, surveys, press reports, and a review of historical archives of the country's 20 dioceses and other Catholic institutions.
"It was not easy to listen, record or read each of these testimonies," said filmmaker Catarina Vasconcelos, a member of the commission.
Bishop Ornelas said an extraordinary plenary assembly will be held March 3 specifically to discuss the steps the Church must take in response to the commission's findings.