'Vatileaks II' Verdict Expected Thursday July 7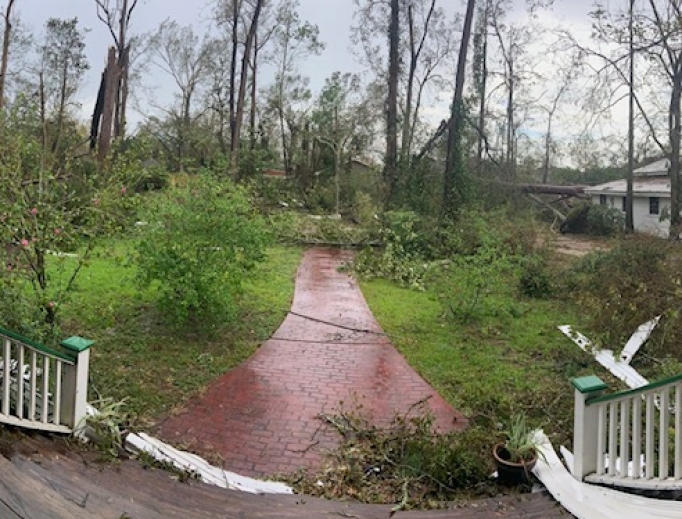 UPDATE July 7: Vatican judges have ruled:
Msgr. Vallejo Balda: 18 months in jail;
Francesca Chaouqui: 10 months suspended sentence;
Nicola Maio: acquitted;
G.L. Nuzzi and E. Fittipaldi: acquitted for lack of competence (jurisdiction).
---
Vatican judges are expected to rule on 'Vatileaks 2' Thursday afternoon after three final days of hearings in which lawyers for the prosecution and the defense presented their closing statements.
Since last December, the Vatican has been trying five people accused of illegally obtaining and leaking confidential Vatican documents which were later published in two books.
The defendants comprise former Vatican officials Msgr. Lucio Angel Vallejo Balda and Francesca Immacolata Chaouqui — both members of the COSEA Commission which studied possible reforms of the Vatican financial system in 2013-2014 — and a third official, Nicola Maio, who was an assistant to Msgr. Vallejo.
Along with these three, the authors of the books, journalists Gianluigi Nuzzi and Emiliano Fittipaldi. have also been tried for obtaining and publishing the confidential documents. The Vatican was keen to stress today that the trial is not in any way "against the freedom of the press", but rather about alleged complicity in the leaking of confidential documents by the accused.  
On Monday, Vatican prosecutors recommended the stiffest sentences, asserting that Chaouqui was the prime instigator of the crime, and so should be given a custodial sentence of 3 years and nine months.
They asked that Msgr. Vallejo Balda be sentenced to 3 years and 1 month in prison, and that Maio, whom prosecutors said had "limited responsibility and involvement" in the conspiracy, be sentenced to 1 year and 9 months. A 1-year suspended jail term was recommended for Nuzzi, while it was advised that Fittipaldi be acquitted due to lack of evidence.
On Tuesday, Msgr. Vallejo Balda's lawyer called for either an acquittal from all charges due to insufficient evidence, or a minimum sentence, in view of mitigating factors, for the charge of complicity in the dissemination of confidential documents. Chaouqui's lawyer also requested full acquittal from all charges and said even if her client is not "likeable", it doesn't mean she should be convicted.
Chaouqui has denied she passed reserved documents to the reporters. Instead she has vowed to go to jail with her newborn baby rather than seek a papal pardon if she is convicted. Msgr. Vallejo Balda admitted he provided Nuzzi with passwords to access the documents, but has blamed Chaouqui "for creating an atmosphere of threats and pressure that made him feel that he had no choice but to provide the documents," according to AP.
On Wednesday, the trial entered its final phase with the closing statements of Maio's lawyer. Maio's presence in court, and that prosecutors recommend he be sentenced to nearly two years in prison, has been one of the most perplexing aspects of the trial as there appears, at least from what one can see, to be no evidence to warrant any conviction.
His lawyer, Rita Claudia Baffioni, requested on Wednesday a full acquittal from criminal association with any crime he is being charged with because the crime "does not exist" and there is "insufficient evidence". Maio has underlined that he is the only defendant never to have met the journalists (the first time he met them was at the trial, something they, too, confirmed), and that any leaking of documents took place in the Spring of 2015, months after he left working for Msgr. Vallejo Balda and COSEA.
He also maintains that he left the job in December 2014 because he disagreed with some proposed financial dealings proposed by Chaouqui and Vallejo Balda, telling Chaouqui in a text message in November of that year that he did not agree with her "modus operandi".  He ultimately left his post because he viewed the activities — which are separate to the leaking of documents and belong to another trial ­— as unethical.
The only evidence against him appears to be a letter between the Governatorato and the then newly established Secretariat for the Economy where Maio briefly served. Maio showed it to Msgr. Vallejo Balda at his request because as number two of the Prefecture for Economic Affairs he had the power to read such kind of correspondence between two Vatican entities subject to the control by the Prefecture. The letter was not highly confidential, rather one of thousands of similar documents, and Msgr. Vallejo Balda's request for it was considered routine.
Given the lack of evidence against him, one theory circulating is that Maio has been tried because prosecutors wanted three rather than two potential suspects as it makes the case stronger. 
After the first Vatileaks episode in 2012, new laws have been introduced to ensure such leaking of documents doesn't happen again. This trial is about seeing those rules put into force and ensuring that the leaking of Vatican documents is not repeated in the future. Others think it is a smokescreen to divert people's attention from crises and scandals in the Church.  Whatever the real reason, the most likely scenario is that, in this Year of Mercy, all the accused will in any case receive a papal pardon, even if some are initially convicted.