The Desert is Where We Find God
When we are serious about following God's call we are often led through deserts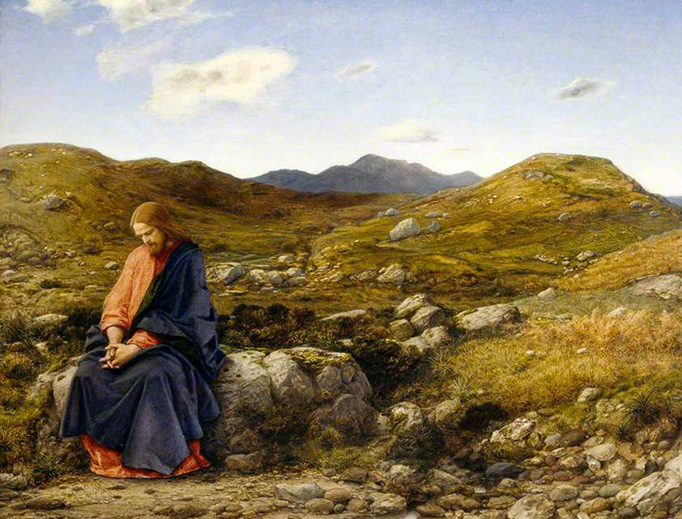 The fertile forests of Yosemite National Park in California, which we had camped in the night before, had given way to the dry, rocky land of Nevada, and our minivan sped on in a land where cities and towns are few and far between. We were on the final week of our three-week western road trip. It had all been so beautiful, but here, in this empty, dry land a sense of dread lay heavy on my chest. The desert went on for miles before us and behind us. Rocks rose occasionally into mountains and cliffs in the distance, but their barrenness only added to the bleakness of the path we had to take. And everything seemed closer on the horizon than it actually was, making each mile seem longer. 
This family road trip was the first time I had experienced the desert, and what surprised me the most was the amount of life, life adapted to the environment, that struggled on even in this most desolate of climates. All sorts of plants grew in the desert, insects, reptiles, and in some places even the black dirt was a combination of living organisms contributing to the ecosystem.
The Israelites wandered for 40 years in the desert after being freed from slavery in Egypt. The Holy Family fled to the desert when the Infant Jesus' life was in danger. St. John the Baptist lived in the desert eating locusts and wild honey, wearing animal skins and calling people to repent. And Jesus fasted and prayed for 40 days and nights in the desert before he began his ministry. The desert is a place that is meant to lead us to God.
The dry barrenness where only the sagebrush can grow, and the ranging cows are few and far between, was familiar in a way. There are those bleak days and moments in all of our lives where water is nowhere to be found and the oppressive sun beats down on us. When we are serious about following God's call we are often led through deserts. Whether they are voluntary fasts, times of spiritual dryness, times of material need, times of illness, or even a long, hard day, these deserts are part of all of our lives. In these times we are reminded of our own weakness and our utter need for God in everything. He has made it so that even in the midst of the desert there is life, and where there is life, there must be water. Sometimes we carry our water with us from previous times of consolation in prayer, and sometimes we find it when we least expect it. God comes down to meet us in the midst of our desolation, and our fear of Him turns into love and wonder. 
The day grew long on our journey through Nevada and we still had not arrived at our destination. With only two hours of daylight left we reached our turn into Grand Basin National Park. The desert followed us as we went, and we wondered what kind of campsite we would. As our car climbed up into the mountain the desert suddenly gave way and pine trees and mountain aspens began to line the sides of the road. The ground was covered in mountain wild flowers, and when we found an empty campsite it sat adjacent to a mountain stream full of freshly melted snow that went briskly over a rock bed. The sense of dread lifted as we had found an oasis in the middle of the desert—a mountainside retreat. It was the kind of place one could pray without even trying.
We cheerfully unpacked our car, and I heated up dinner on our propane stove while my husband and the kids pitched our tent. And I was constantly reminded of God's goodness. The day slipped away into night, and we sat around the campfire waiting for the stars to come out. We were so far from any city, that we knew that the stars would be spectacular. When it grew dark enough, we gazed at wonder at the night sky. Abraham, too, looked at this same sky, listening to God's promises to bless him and his descendants.
We woke up the next morning to the sound of the stream beside and prepared to head back out into the vast desert of the West and continue our journey toward home. But that is what we do every morning; journey through this earthly life that is a desert compared to our Heavenly home.