My Mother Dorothy Was My Example of Faith
My mother drew joy and support from her Catholic faith, and she knew the importance of the Mass and the Rosary.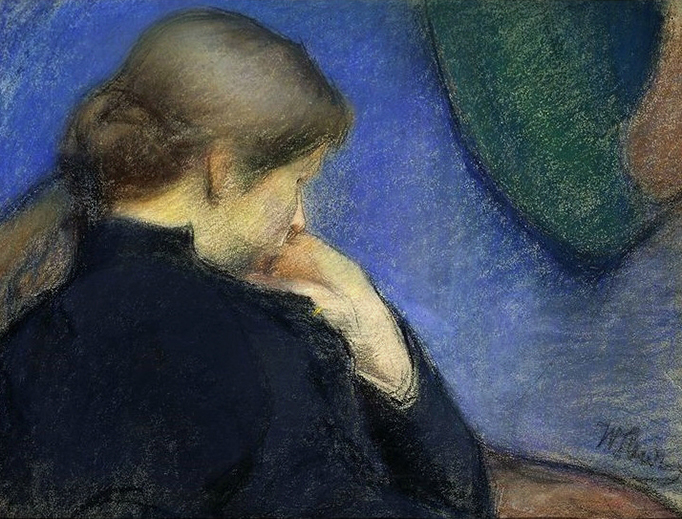 The reality of the need for faith in your life comes to each of us at different times. For some it takes a difficult life experience or a tragedy or possibly a health scare to draw you toward God. Whatever it takes to bring us to our knees, it won't happen the same for everyone.
Do you remember when faith became a reality in your life? Was it a specific person or incident, or a teacher or a priest that influenced your need for faith? When I look back at my life, I realize how truly fortunate I was. I had an inspirational role model as my example of faith. I had Dorothy, my mother. She taught me primarily throughout her life the importance of having faith in God.
Dorothy grew up during the Great Depression. She was the sixth child of thirteen. One brother died when he was a month old. She lost her mother at the age of 16 from cancer and her father took his life when she was 17. Because it was during the depression, there were many suicides. The local newspaper did a full story, "Mourns Wife, Father of 12 Kills Himself." The newspaper reported it was Dorothy that had a final conversation with her father before he shot himself. She is the one who discovered his body. It must have haunted her for the rest of her life but she didn't speak of it often, if at all. Two of her older siblings were married and were no longer living with the family. Her youngest brother, Robert, had just turned 3 years old. Another brother, Dick, was 6. Everyone was expected to pitch in. Her two sisters stayed home and helped with the younger children. One of the children was handicapped and had to be placed in a special needs home in Beatrice, Nebraska. The others all had to find jobs.
Dorothy had to quit school a few months before graduating from high school so she could work full time. Education wasn't the important thing. After all, they had each other, they had their memories, and they had their faith. Dorothy's role model was her mother Ellen. She learned about the importance of a daily Rosary from her. She learned that it was her Catholic faith that would be her resource for her survival and happiness.
Three years later she met my father and they were married when she was 21. They couldn't wait to start a family. It took several years and numerous prayers and novenas before she learned she was pregnant with my oldest sister, Connie. It took a few more years and prayers before she had my brother Steven. She would often say that she knew God heard those prayers, because He knew motherhood would become her most important role. She went on to have seven more children.
Having nine children wasn't easy. It seemed like every day came with a challenge. But, she had her rosary and cup of coffee sitting next to her at her kitchen table at all times. This is where we learned about prayer. She talked about the importance of prayers and how important it was to deal with life's lessons. Winters were cold in Nebraska where I grew up, but we walked seven blocks every Sunday to attend Mass and every day to attend Catholic school.
My father was a salesman and was out of town often. It wasn't unusual for my mother to wake us in the early hours of the morning telling us to kneel down on the cold kitchen floor to pray for my fathers' safe return. There were no cell phones, only prayer. He always did return home and she made sure we knew it was our prayers that brought him there.
There were many stories told to us referencing Dorothy's little miracles. There was the time she was assisting her sister by giving her money found in a drawer, which when revealed later we learned there was no money in that drawer in the first place. There was the time she asked me to get a loaf of bread out of the freezer. I was 13. I went to the freezer and it was empty, except for a few bags of frozen vegetables. After being asked to do this twice I told her there was no loaf of bread. She walked over to the freezer and lying on top of the freezer basket was a loaf of bread. She reminded me that I needed to learn the importance of faith. Her response to me was quoting the Lord's Prayer; "I never promised you more than giving you your daily bread!" She said this with a smile.
Receiving the sacraments by each of her children was critically important to her. We went to Catholic school. We learned that our faith was more than participation in the sacraments and attending Mass. It was the source of our core belief system.
My siblings and I always talk about how amazing it is that we survived so many difficulties growing up. But Dorothy was our example. She was diligent in making sure we all worked so we could afford our tuition. I was 14 when I started working at Goodrich Dairy, located at the end of the street where we lived in Omaha. Most of my siblings and I worked there. Dorothy became a supervisor at Goodrich. She filled the schedule with hours for her children. The money we earned paid for the Catholic high school, uniforms and books — even bus passes. Some of our friends were hired to work there as well. One of my best friends in high school, who later became a nun with the Servants of Mary in Omaha, was hired as well. My mother knew her friendship was important, so she too was on the schedule. Sister Linda recalls this time as some of the happiest memories of her childhood. Linda and I continue our friendship to this day.
It could have been her determination and resilience that you noticed when meeting her. Maybe it was because she loved her children with so much vigor that this is what drew attention to her.
Possibly it was because she went through experiences — such as wondering where her next meal would come from, to reaching out to others who did not have a place to go, offering her home as a respite because she knew how hard life could be. She lived her life as an example of what faith is capable of doing.
I tell these stories of Dorothy because she was an influence. Her life was simple, yet at her funeral, there was standing room only. She never realized all of the people she touched in her life. Most of us don't recognize that when we are persons of faith, we do impact others.
I think it was her faith in God that influenced those around her and filled that church in March 1997, the year she died. I believe she would smile now knowing that whenever I write about her, I am amazed at the responses I get from people who are also being touched by her faith.
I thank God everyday for giving me my mother, Dorothy — my example of faith!