Archbishop Chaput, Sr. Miriam Heidland, Sr. Bethany Madonna Inspire Thousands at SEEK 2017
Archbishop Charles Chaput, Sister Miriam James Heidland, and Sister Bethany Madonna speak to thousands on the third day of the SEEK 2017 young adult conference.
Yesterday was my second official day at the Fellowship of Catholic University Students' SEEK Conference. As a writer, campus minister, wife, and mother, this has been an unforgettable experience. The Holy Spirit is alive and moving San Antonio. Everyone is here for a single purpose: to grow in their Catholic faith and relationship with the Almighty.
I heard several amazing speakers yesterday, including the Archbishop of Philadelphia, Archbishop Charles Chaput, Sister Miriam Heidland of the Society of Our Lady of the Most Holy Trinity, and Sister Bethany Madonna of the Sisters of Life.
I first heard Archbishop Charles Chaput's talk entitled, "How to Be a Bridge, Not an Obstacle." He addressed the hostility towards religion in our country and explained that we need to eliminate the noise of the world and invite God in through silence.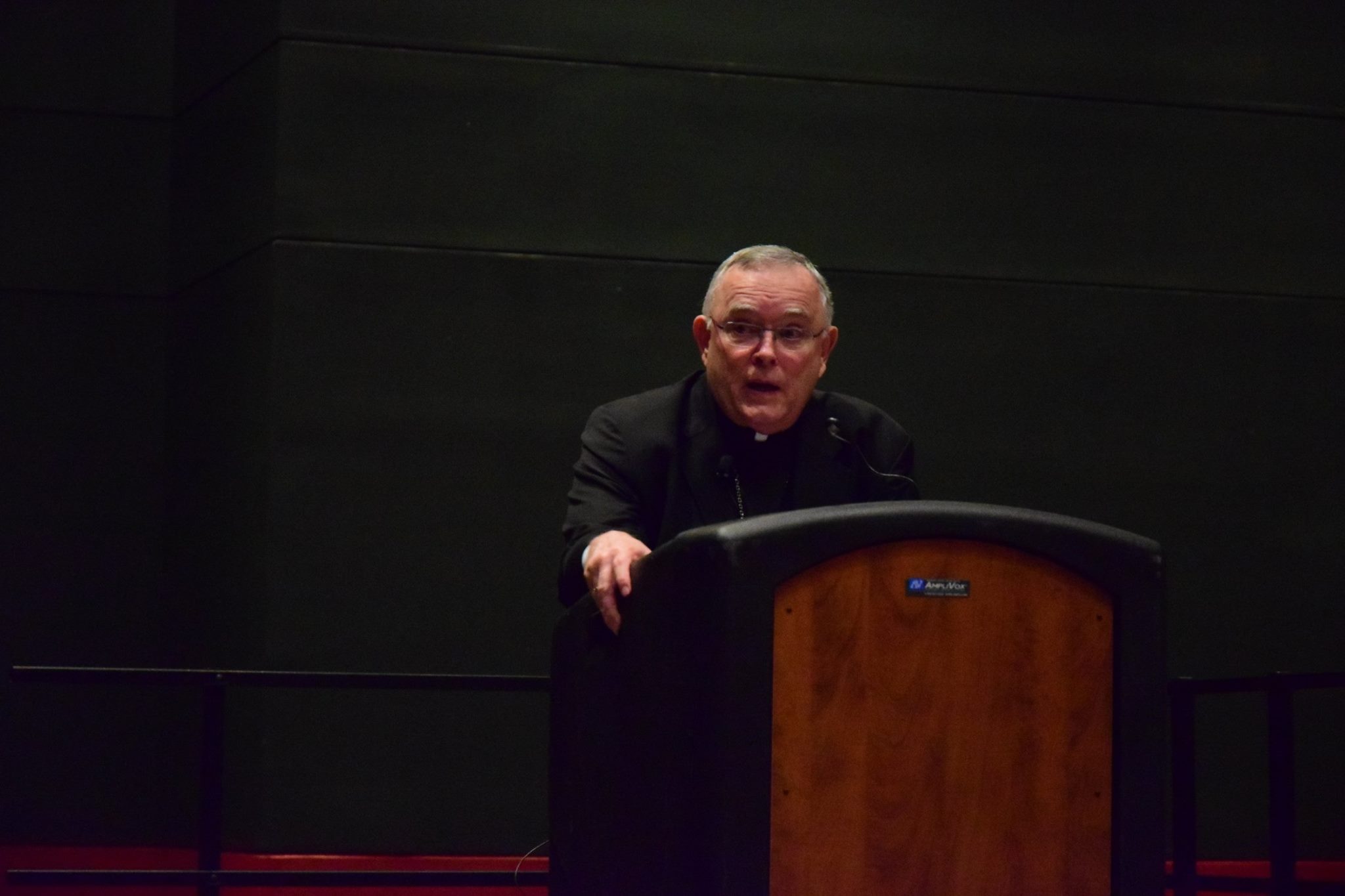 "We need to remember that God created us to rest in Him," he said. "We need to have the kind of leisurely love with God that can lead to personal transformation."
After Archbishop Chaput's talk, I went on to listen to Sister Miriam Heidland's talk entitled,  "Discernment in Prayer: How Can We Hear God Speaking to Us?" She presented beautiful words regarding prayer, suffering, silence, and trust in God.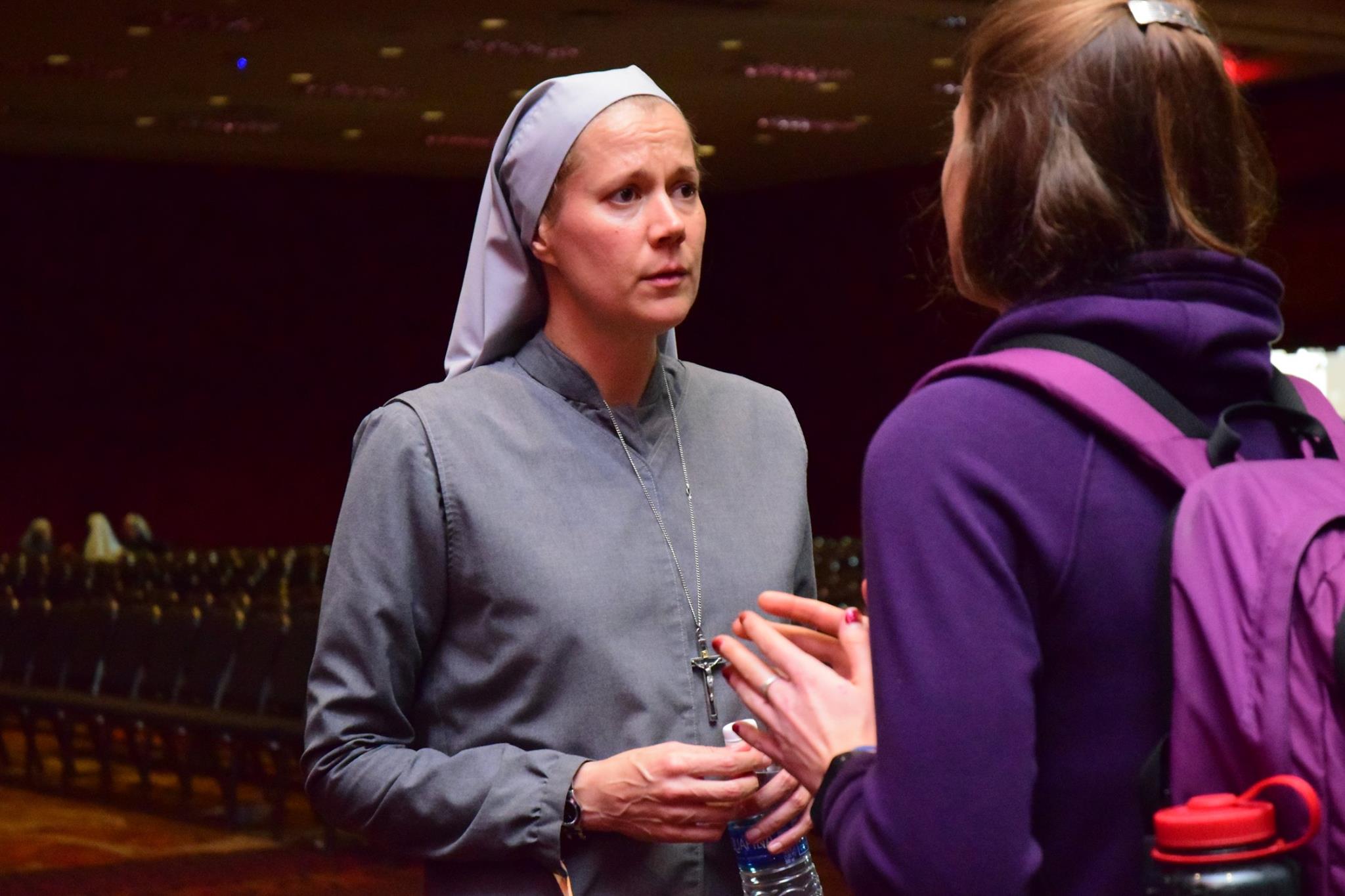 "Prayer, ultimately, no matter what type of prayer—vocal prayer, meditative prayer, the Mass—the highest form of prayer, reading Scripture, the ideal is it is a call to penetrate our hearts down to the very soil—down to the depths of our heart of who we are," Sister Heidland said.
"God will always speak in your identity. God will always confirm you in your identity. He will always speak to you as a son or daughter of God. That is who you are. Everything else flows from that identity," she said. "My identity is not in what has happened to me. It's not in what I do, it's not in what I have, it's not what people think of me. My identity is as a daughter of God most High. That is who I am."
Paige Lamberson (right), a student from the California University of Pennsylvania, said that Sister Heidland "reminded us of God's love in any stage in our lives. He is good, He is love, He is hope and He is peace. That is what he embodies and what he wants to do with us and our sufferings." She and her friend Jordyn Wyllie (left) from Waynesburg University both attended Sister Heidland's talk.
Sister Bethany Madonna's keynote was the final talk of the day, where 13,000 students gathered to listen to her speak. I always enjoy Sister Madonna's presentations. She is an incredible speaker and storyteller. I see God illuminating through her! She is the epitome of what it means to be God's light here on earth!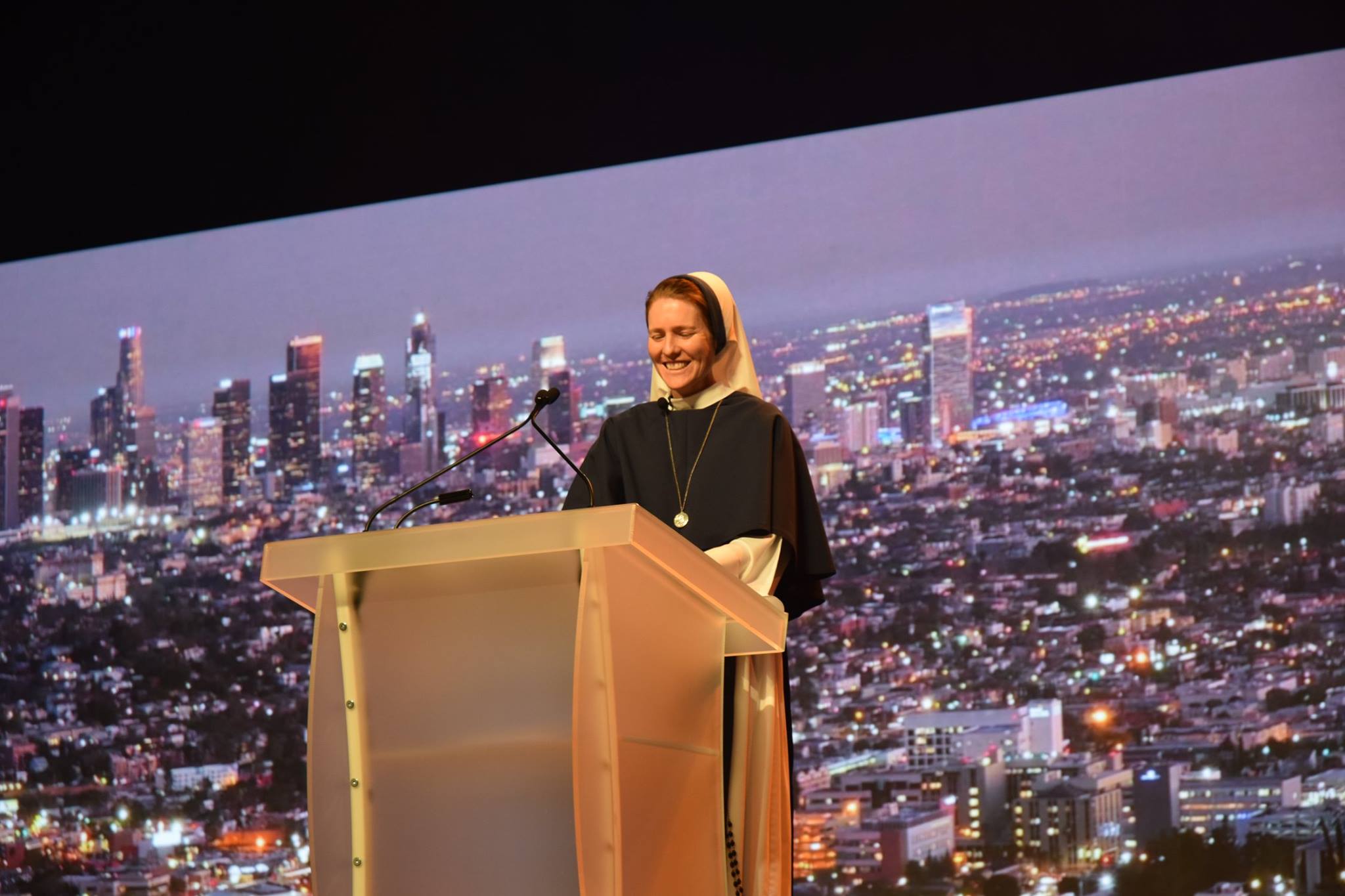 "All of creation is oozing beauty. Creativity, sound, texture, smell, texture, all of it. It's incredible to thing that with all of this intricate creativity, this God made you, and with more care, and more purpose," Sister Madonna said. "If God is going to take so much care in arranging and designing the circle pattern on the end of your finger, how much more the love in your heart? Your love is totally unique to you. You are the only one who can love with the love of your heart. You're the only one who can receive his love into this space which is you and he longs for you. No one else can satiate his desire for you."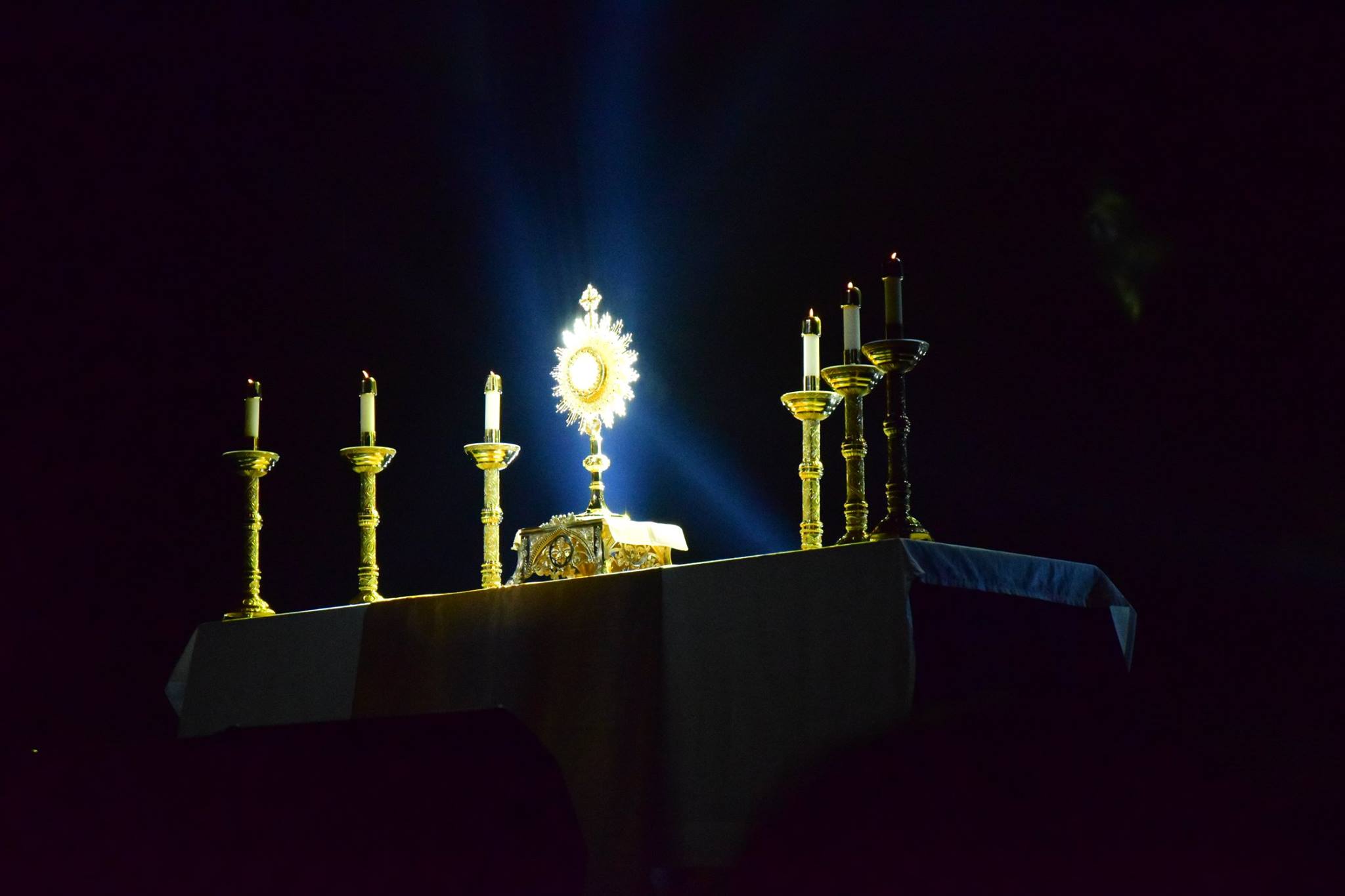 The night concluded with Eucharistic Adoration. Countless young souls pined for the love of Jesus in the Eucharist. Thousands worshipped Jesus truly present in the Blessed Sacrament. His love poured onto these souls! What a beautiful night it was!