Nicaragua Human-Rights Activist: 'My People Need to Have Hope'
Speaking to the Register, Alvaro Leiva Sanchez describes the deadly spiral of government repression that has engulfed his nation and precipitated U.S. financial sanctions.
Almost four decades after the Sandinista revolution toppled Nicaraguan strongman Anastasio Somoza, the Central American nation is now engulfed in another crisis, threatening the government of President Daniel Ortega, the onetime Sandinista revolutionary.
Last week, the Trump administration imposed financial sanctions on Nicaragua's vice president, Rosario Murillo, Ortega's wife, in an effort to end Managua's crackdown on political protestors. Earlier in November, the White House confirmed that four other top Nicaraguan officials would face sanctions.
In a Nov. 27 executive order, President Trump said that the Ortega regime constituted "an unusual and extraordinary threat to the national security and foreign policy of the United States."
Ortega regained power following the 2006 elections and has since consolidated his control over the country's key institutions with the help of his wife.
The recent crisis erupted April 18, after the government said it would cut pensions and increase worker contributions, a move that sparked protests, followed by a government crackdown. The policy shift came after the Venezuelan government, Ortega's longtime ally, faced economic collapse and cut foreign aid to Nicaragua.
Since the protests began in April, an estimated 545 people have died in the upheaval, and Catholic bishops and pastors have also been targeted by government supporters. Ortega, however, has denied that his government violated the human rights of Nicaraguan citizens.
Pope Francis has directed the country's episcopal conference to mediate between the government and protestors, even as tens of thousands of Nicaraguans have fled to Costa Rica, provoking a new refugee crisis in an already unstable region.
Meanwhile, Washington is also prodding Ortega to hold "free, fair" elections more quickly, but he has insisted that they won't take place until the end of his term in 2021.
On Nov. 10, the Register spoke with Alvaro Leiva Sanchez, who leads the Nicaraguan Association for the Promotion of Human Rights (ANPDH). He received political asylum in Costa Rica after facing death threats for challenging the government's brutal record and is working with other Nicaraguan political refugees who have been forced to flee their native land.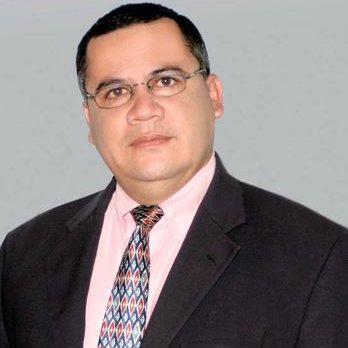 Hundreds of thousands of Nicaraguans took to the streets after President Ortega announced that government pensions would be cut. What led to this political crisis?
President Daniel Ortega and his wife, Rosario Murillo, have turned the Nicaraguan government into a cruel dictatorship that violates human rights and conducts assassinations.
Through the years, the Ortegas have gained absolute power by taking control of the once-independent judiciary and the legislature. They have neutralized opposition groups and undermined free elections.
The injustices perpetrated by the Ortegas are the underlying basis of the crisis.
Can you explain the specific events that led to mass protests in Nicaragua and violent confrontations between ordinary citizens and government forces?
The government had been using the money paid into the social-security system as if it were a private petty-cash fund. Many countries have problems with their pension systems, but the history of government corruption in Nicaragua accelerated the collapse of the social-security system. Ortega's solution was to cut the budget and increase workers' contributions. But, over the years, workers had already paid money into it so they could have a dignified retirement, and they protested.
The government immediately responded with repression.
What form did that repression take?
The Ortegas already had a long record of suppressing basic human rights, and, in this case, the most relevant is the right to free expression.
This government, which has never accepted any criticism of its policies, used extrajudicial groups in tune with its position to suppress the protests.
On April 19, young people began to express their frustration with the policy change to social security. Demonstrations began in several cities, but the most aggressive crackdown by forces allied with the government occurred in Managua, at the Camino de Oriente shopping center.
Then, after the government's extrajudicial personnel began to attack elderly protesters, more demonstrations erupted spontaneously, eluding the control of the government. That afternoon, Darwin Manuel Urbina, a 29-year-old supermarket worker, was the first to be killed. He was going home after work, and while walking around the protest, he was targeted as a protester and shot in the neck at Polytechnic University of Nicaragua (UPOLI).
So the government's response to these protests paved the way for an escalation in its attacks on basic human rights?
Historically, the Ortegas have demonstrated a lack of political will to improve the status of human rights and democracy in Nicaragua.
Human rights include: the right to life, health, social security, work, freedom of speech, political rights and civil rights.
In August, the United Nations released its investigative report, "Human-Rights Abuses in the Context of Protests in Nicaragua," which looked at political violence in the country from April 18 to Aug. 18, 2018, and found that every basic human right was violated.
The U.N. report addressed allegations of "extrajudicial killings, torture, enforced disappearances and arbitrary or unlawful arrests and detentions." It called for an independent and transparent review of these charges and for reforms that would restore and strengthen political freedoms. How has the government responded?
 The government has not recognized and will not recognize its directed and selective killings.
But I am a witness to the assassinations. And I am accused of the "crime" of defending human rights and the right to life.
When did you first become active in human-rights work?
I became especially active in 2007 [after Ortega was elected president for the second time and began to consolidate power].
During the 11 years that I have worked on human-rights issues in Nicaragua, I knew there would be a time when "peace" would end and social unrest would begin.
Many people in Nicaragua thought I was too pessimistic about the future of the country. And my efforts to challenge human-rights abuses were undermined by people who refused to confront what was happening. They were in denial.
Then, when the demonstrations began in April, my first words were, "My God, it is happening! Social peace has come to an end."
During the crisis, Nicaraguan bishops, pastors and lay leaders have also been threatened with violence. Can you tell us about the role they have played and are playing?
I have served as an adviser to the Nicaraguan episcopal conference.
Church [leaders] have reacted according to their pastoral mission, and that has placed them right next to the people.
I asked a priest close to my human-rights mission, Father Edwin Roman from Masaya: "Father, why are you with me and engaging in this work to support basic human rights?"
His answer was simple. "It is the Church's doctrine to defend those who don't have a voice, to defend their human rights. That is the teaching of our Holy Father, to do our pastoral work with the needy. That is why I will be next to you always."
Father Roman also told me that this work fulfills the Second Commandment, "to love your neighbor as you love yourself."
In practical terms, the involvement of bishops and pastors [has focused on] the following areas: the defense of the right to life of the needy, assistance with medical attention and, in the middle of violent protests, giving the last rites to citizens.
You are among many thousands of Nicaraguans forced to flee their country. Why did you leave, and how many other Nicaraguans are in Costa Rica or other Central American countries?
I left because of reprisals and death threats. The Nicaraguan government is completely intolerant of my work on human rights.
On July 17, a law was passed that specifically allows the government to accuse anybody who participated in the uprising of financing or contributing to terrorism. Those who brought food to the protesters, doctors and nurses who helped victims have been accused of terrorism. Teachers, social workers — anybody who was involved in the mass protests have been accused.
It is difficult to give a precise figure on the number of political refugees, but at least 23,000 people have fled the country.
ANPDH, upon being proscribed in Nicaragua was forced to close its doors and has opened in Costa Rica. It is now a Costa Rican-registered not-for-profit association. Concurrently, ANPDH was also registered as a Florida nonprofit corporation (Asociación Nicaraguense Pro Derechos Humanos ANPDH, Inc.).
At this time, what kind of help do you need from the U.S. bishops and lay Catholics?
The immediate focus should be humanitarian aid: medical assistance, food, clothing and housing. Political refugees from Nicaragua are sleeping in parks.
I would like to say one more thing. Today, from the depths of my soul, my people need to have hope. Evil never finally triumphs over goodness.
Joan Frawley Desmond is a Register senior editor.