Chilean Cardinal to Be Questioned by Prosecutors Over Abuse Cover-Up
Cardinal Enrico Ezzati has been summoned to answer questions about the ongoing sex-abuse scandal in the Church in Chile.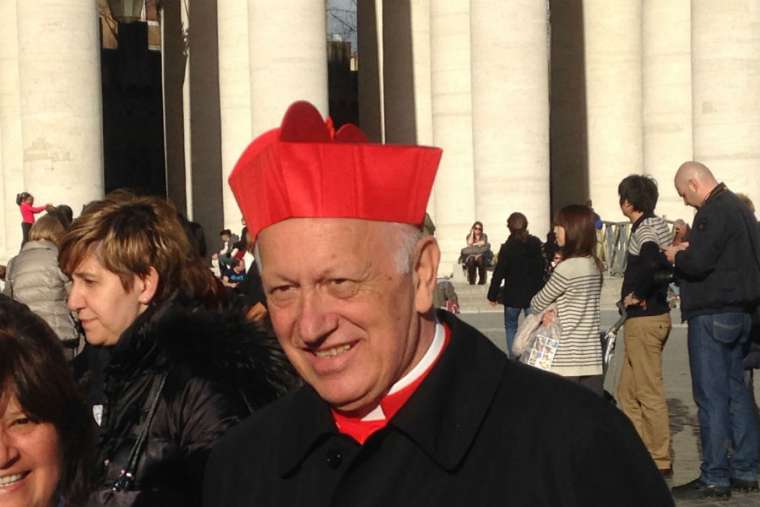 SANTIAGO, Chile — Cardinal Enrico Ezzati, archbishop of Santiago, Chile, has been summoned by local authorities to answer questions about the ongoing sex-abuse scandal in the Church in Chile.
A statement released by the archdiocese confirmed that the cardinal had received a summons and would meet with prosecutors Aug. 21.
Cardinal Ezzati's questioning will focus on what the cardinal knew about his former archdiocesan chancellor, Father Oscar Munoz Toledo, who was arrested July 12 following allegations he sexually abused seven minors.
Father Munoz has already admitted to sexually abusing one minor, but investigators believe the archdiocese may have been aware of as many as four of his victims. Cardinal Ezzati has been called as prosecutors weigh his involvement in a potential cover-up of Father Munoz's crimes.
Cardinal Ezzati's subpoena follows two separate police searches of archdiocesan offices in the last two months. At the same time, police raided the offices of Bishop Alejandro Goic Karmelic, former bishop of Rancagua and also the former head of the Chilean bishops' Commission on Preventing Child Abuse.
The searches were carried out after Father Munoz was linked to a suspected network of 14 abuser-priests in the neighboring Diocese of Rancagua, approximately 40 miles south of Santiago.  
During one of the searches, authorities discovered a 2013 letter from Bishop Goic to Cardinal Ezzati criticizing the cardinal for his response to victims of Father Fernando Karadima, a serial abuser of minors whose relationship with Bishop Juan Barros triggered the current scandal engulfing the Chilean Church.
Bishop Goic's resignation was accepted by Pope Francis last month, after he was forced to suspend one-fifth of his diocese's presbyterate, following a media investigation into a network of priests engaged in sexual abuse.
Cardinal Ezzati denies any participation in covering up abuse. He is quoted as saying, "I reiterate my commitment, and that of the Church of Santiago, to the victims, to the search for truth and with respect to civil justice."
"I have never covered up nor obstructed justice, and as a citizen, I will comply with my duty to provide all the information that helps to clarify the facts."
Juan Carlos Cruz, who was abused by Father Karadima and was instrumental in securing Pope Francis' intervention in the Chilean crisis, expressed his feelings on Twitter, saying that Cardinal Ezzati must answer for his "cover-up, lies and other crimes."
The investigation by civil authorities into sexual abuse in the Church now covers 266 alleged victims and 158 Church officials.
So far, Pope Francis has accepted the resignations of five Chilean bishops. Cardinal Ezzati submitted his resignation to the Pope in May, together with the rest of the Chilean episcopate, but it has not yet been accepted.