EWTN CEO Michael Warsaw: Catholic Journalists Are Called to Be 'Truth Tellers'
The head of the world's largest religious media network, which includes CNA and the National Catholic Register, Warsaw delivered the keynote address at the conclusion of 'Journalism in a Post-Truth World,' co-sponsored by EWTN News and Franciscan University of Steubenville.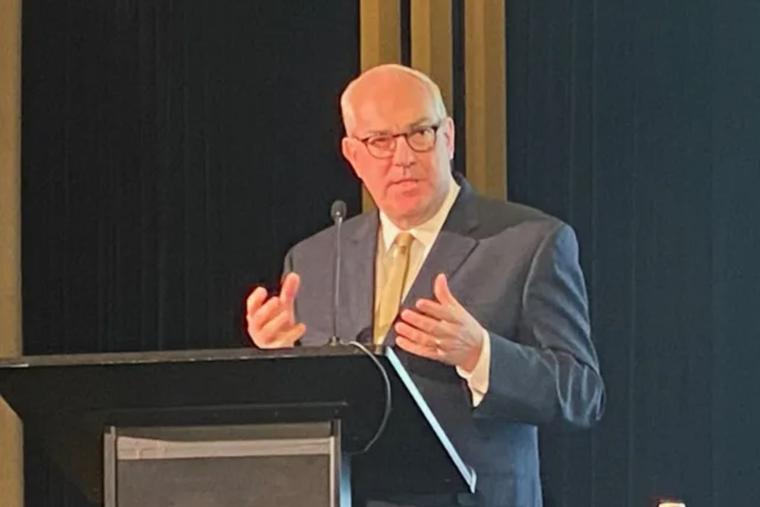 Catholic journalists are "called to do our part to be truth tellers," even in the face of rising intolerance toward religious belief, traditional moral values, and the very idea that objective truth even exists, EWTN chairman and CEO Michael P. Warsaw said Saturday.
The head of the world's largest religious media network, which includes CNA and the National Catholic Register, Warsaw delivered the keynote address at the conclusion of "Journalism in a Post-Truth World," a conference held March 10-11 at the Museum of the Bible co-sponsored by EWTN News and Franciscan University of Steubenville.
His speech, titled "Communicating the Truth in a Post-Truth World," touched on the problem of "fake news," the public's fixation with "echo chamber" news outlets that pander to their audiences' preconceived opinions in the interest of ratings and "clicks" rather than truth, and efforts by Big Tech and others to silence those who speak out against abortion, gender ideology and other media-driven causes that promote a relativistic, secularized worldview.
"Post-truth," Warsaw explained, quoting from the Oxford English Dictionary, is defined as "relating to or denoting circumstances in which objective facts are less influential in shaping public opinion than appeals to emotion and personal belief."
"As Catholics, all of this presents us with great challenges," Warsaw said.
"Whether it is the spread of fake news itself, the increasing secularization of our culture, the growing skepticism with facts and data, the increasing hostility among cultural elites toward Catholicism and religion in general, the challenges to preaching the Gospel in this current age are massive," he said.
"For EWTN and our news division in particular, these days have been particularly difficult," Warsaw acknowledged.
"Balancing our love for the Church, our mission to preach the Gospel, and our duty to help bring light to the darkness by accurate and truthful reporting has brought us much criticism, even from the highest levels of the Church," he said.
"We have been attacked from both the left and the right," he said. "We have been denounced as reporting 'fake news' when we indeed reported facts. We have been criticized for pointing to centuries of doctrine and tradition when calling into question statements by prelates — and even cardinals — and conferences of bishops abroad," he said.


'Cover Yourself With Prayer'
A variety of journalists addressed these challenges in panel discussions held over the two-day conference.
In one of the panels March 10, Carl Cannon from RealClearPolitics, Mary Margaret Olohan from The Daily Signal, and Clemente Lisi, a former newspaper editor and current journalism professor at King's College, discussed media bias and the need for objectivity in reporting.
On Saturday, religion reporter Lauren Green of Fox News; Jeremiah Poff, an education reporter for the Washington Examiner; and Teresa Tomeo, a Catholic talk-show host for EWTN, continued that theme.
"What you see in secular media, they try to create an unoffensive Jesus, a Jesus who's just a teacher of love, not the Jesus who says, 'I'm the Way, the Truth, and the Life, and no one comes to the Father except through me.' They don't like that Jesus," Green said.
The secular media, she added, "are very comfortable with people who are 'spiritually searching' … as if to say you can't find the truth out there … [but] very uncomfortable with people who say, 'I have found that truth, and it's Jesus.'"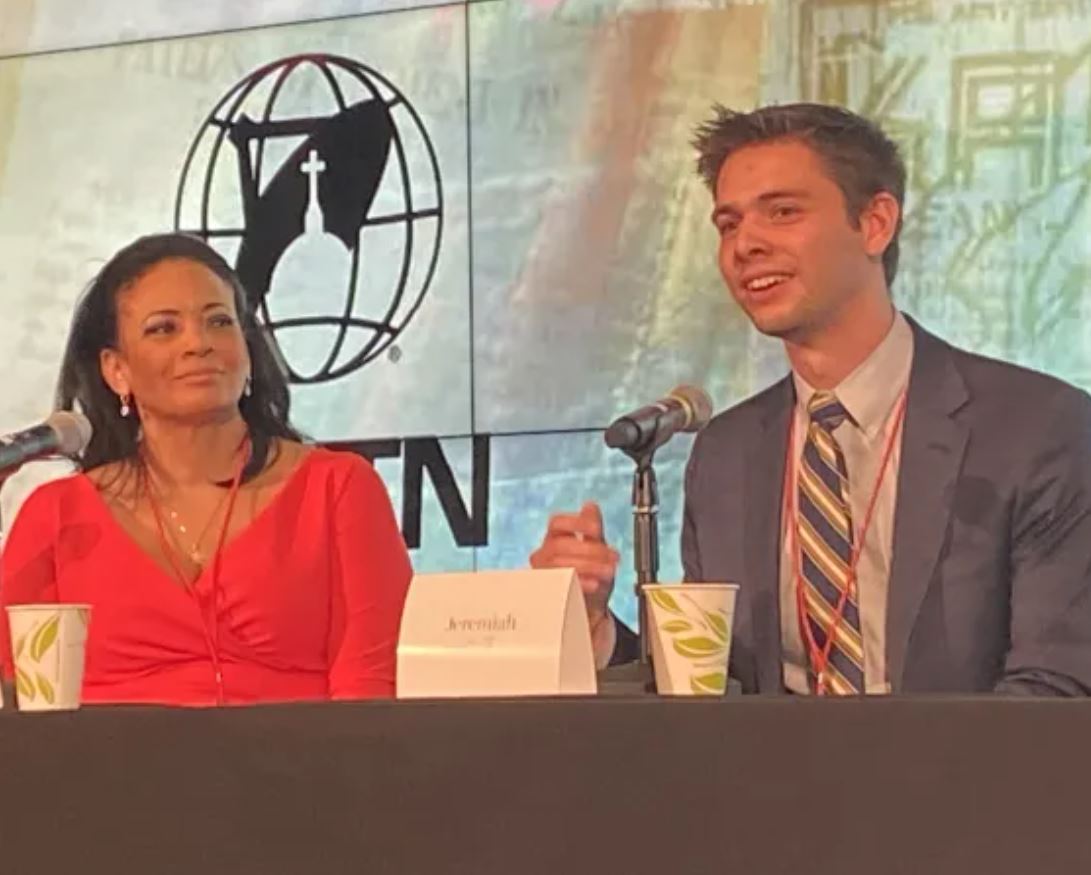 The three panelists also discussed the importance of a strong faith while working in the news media.
Tomeo related how her Catholic values put her at odds with her news editors at the Detroit television station where she worked, who espoused the view that "if it bleeds, it leads." Ultimately, she lost her job, she said, but she wound up with a much better one and a much larger platform.
"There will be sacrifices," she said, but "God does reward you for being faithful."
Her advice to journalists: "You need to cover yourself in prayer and have others cover you in prayer, as well," because a newsroom can be a very "toxic" and stressful place and often hostile to people with deeply held religious convictions.
Poff, a 2019 Franciscan University graduate, agreed, saying he makes a point of saying a daily Rosary and attending Mass regularly.
"I cover a lot of spiritually taxing issues. I cover gender-identity issues in schools, and I've gotten plenty of nasty emails and tweets because of the things I write about, and I don't think I'd be able to endure it to the extent that I do if it weren't for my faith," he said.


'We Press On'
In his keynote address, Warsaw said while recent trends in journalism and the wider society can be discouraging, "we also know … that God created the human heart to seek after beauty, truth and goodness. And that is what the Church has to offer in this moment, even when the Church herself has challenges."
What such times demand, especially of Catholic journalists, are courage and fortitude, Warsaw said, as well as a commitment to the highest standards of ethical journalism.
As Catholics, we must remember "that we have science and reason on our side," he said.
"As with both abortion and the transgender movement, biology, medicine and common sense are some of our greatest tools to educate, inform and open the eyes of an increasingly bewildered and confused culture," Warsaw said. The EWTN CEO also encouraged his audience to find common ground and build alliances with "unlikely allies."
"So, what do we do in the face of these adversities? We press on," Warsaw said.
"In these challenging times, amid our post-truth society, we should not allow ourselves to despair or to be discouraged. And as Catholics we know that it is the Good News which will prevail," he emphasized.
"In the end, amidst all the challenges of social-media platforms and information chains, there is the human heart, ever in need of conversion, conversion to live out the truth," Warsaw concluded. "As Catholics, we will always have on our side the natural authenticity and attractiveness of the Truth — the Truth who is Our Lord, Jesus Christ."