Images of Christian Refugees Suffering Hardship in Northern Iraq
As ISIS invaded their towns and villages in the summer of 2014, tens of thousands of Christians fled to refugee camps, but the longer they remain displaced, the more they want to leave. On average, some 60,000 to 100,000 Christians have left Iraq every year since 2003.
Persecuted Christians in northern Iraq continue to suffer great uncertainty and live in poor living conditions after the Islamist group ISIS invaded their towns and villages in 2014.
Aware of their brutality, around 100,000 fled their homes in the middle of the night in the summer of that year, and many did so with little more than the clothes they were wearing. Most of them ended up in camps for internally displaced people in the region.  
Last week, I joined an Aid to the Church in Need delegation to a number of the camps around Erbil, the capital of Kurdistan, and others close to Duhok, about 50 miles north of ISIS-occupied Mosul. See my write up on what we saw here. 
Here below are some images of a few of the Iraqi Christians and situations we encountered. 
---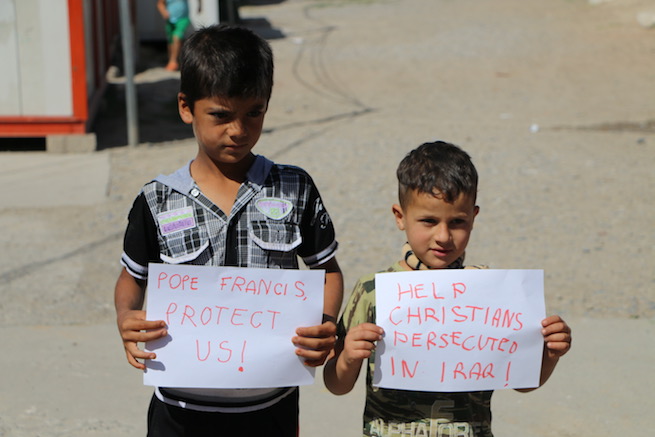 Two internally displaced boys at a catechesis centre in the village of Mangesh near Duhok, northern Iraq.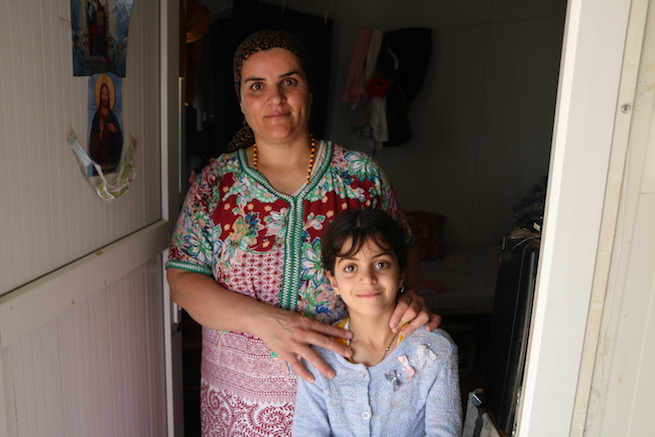 Syriac Christian Ashwa Jamal and her daughter Aura from Mosul. ISIS threatened them by saying if they didn't flee and allow them to commandeer their apartment, they would kidnap Ashwa's husband, so they let them take the apartment, fled the city and ended up in the Dawudiya Refugee Camp near Duhok, northern Iraq.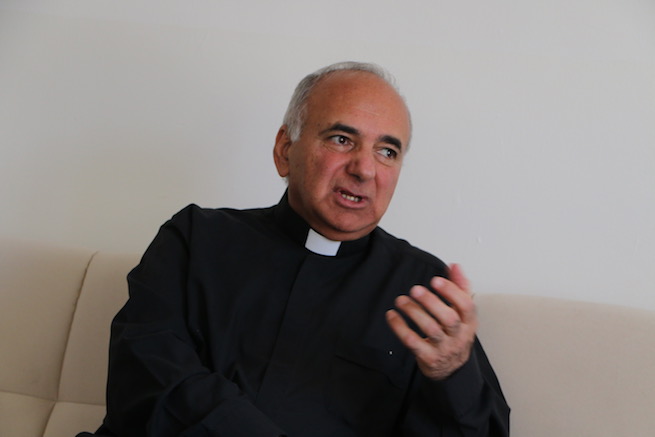 Chaldean Father Ioshia Sana, parish priest of Mangesh, near Dohuk, northern Iraq. "Some feared at the beginning that ISIS would come here, but now we know they cannot come close, and thanks be to God they didn't," he said. "Of course, those who have been displaced and ended up here want to go back. It's not easy for them to stay in a caravan half the size of this room [it was about 100 square feet] with five children."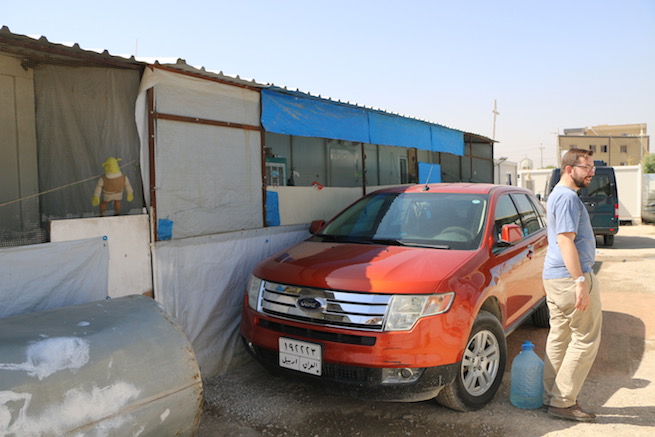 An SUV stands outside a refugee caravan in the Asti 2 camp for Christians in Erbil. Many of the refugees had fairly prosperous lives until ISIS arrived. The Asti 2 camp is one of the better equipped camps: the refugees have air conditioning, washing machines, kitchens and even places for pets, but conditions have deteriorated over the past few months. Much of the funding for the camp has come from French Catholic donors.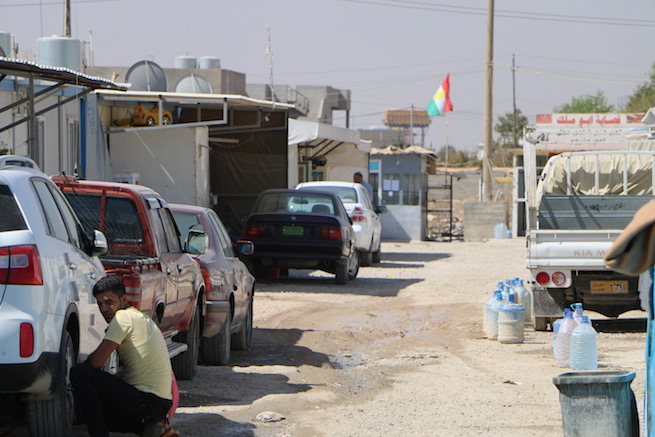 The Asti 2 camp in Erbil.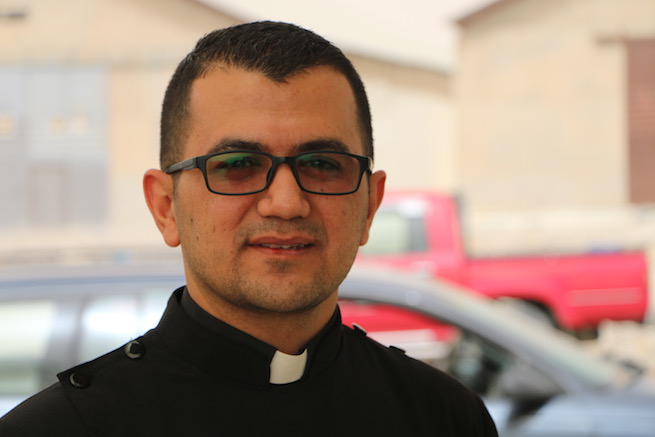 Syriac Catholic Father Roni Salim Momika. He fled from predominantly Christian Qaraqosh along with his local bishop in 2014. Ordained in August 2016, Father Momika now ministers to refugees in a number of camps in and around Erbil. "Many Christians remain in the town and are under the control of ISIS. They didn't wake up [during the nighttime raid] and cannot leave Qaraqosh and other villages near Mosul. We still don't have any news about them and we're praying for their safety. We know people, Christians, whom ISIS has killed. We don't know how many, we only know that in Qaraqosh, two or three were killed, and when ISIS were attacked by Pashmerga, ISIS bombed Qaraqosh and three people died, two children and one young woman."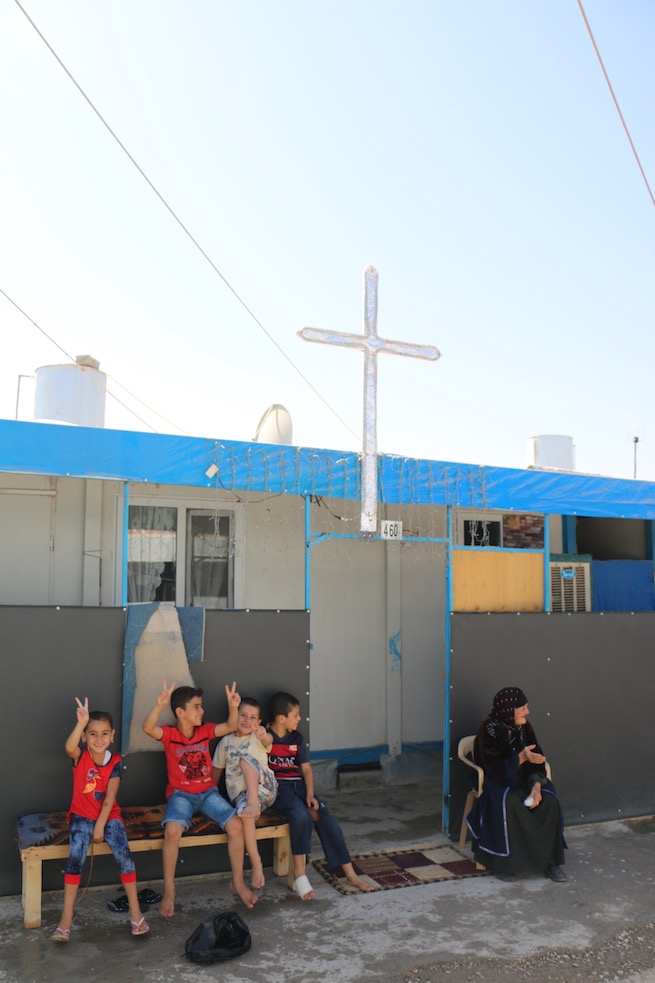 Every caravan has a large crucifix, often illuminated, outside, and items of devotion inside. This caravan was in the Asti 2 camp in Erbil.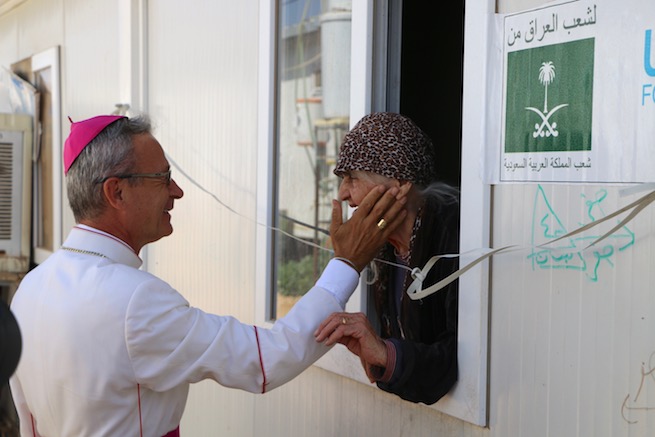 Bishop Francesco Cavina of Carpi, Italy, greets an elderly refugee in the Dawudiya Refugee Camp.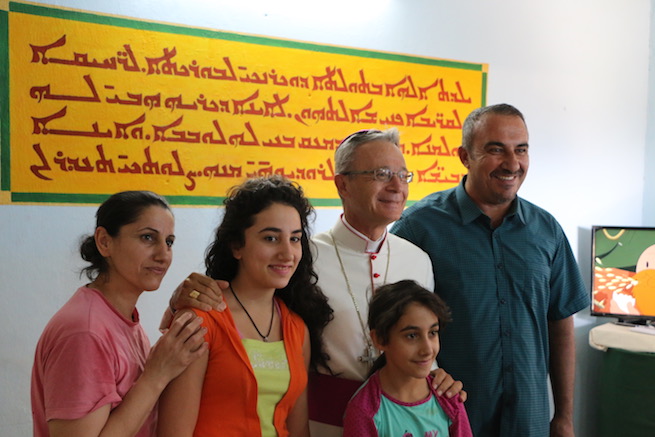 Mariam and Bashar, with their children Haifa and Santamaria, and Bishop Cavina. They also have two boys, Noor, and Norva. They were forced to leave Qaraqosh near Mosul in August 2014 in an hour in the middle of the night and took no belongings. Qaraqosh is a village of 1200 people, all were Christian. They now live in Mangesh and have a small house. They're one of the more fortunate ones.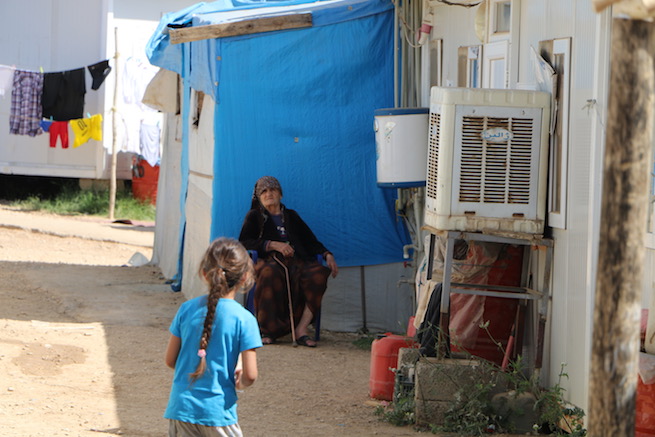 Young and old live alongside one another in the camps.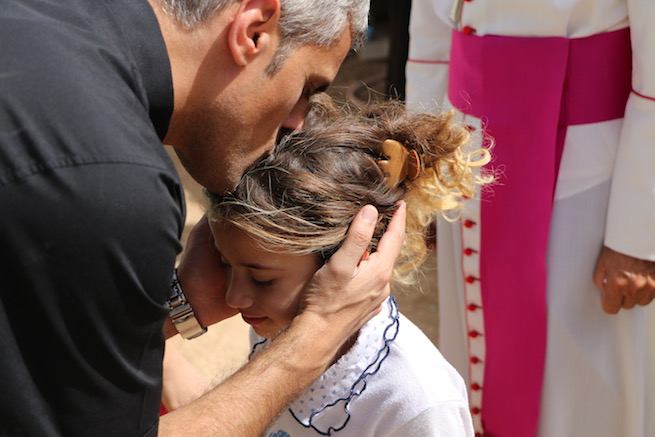 Chaldean Father Ibad from Dohuk kisses a child refugee in Dawudiya refugee camp.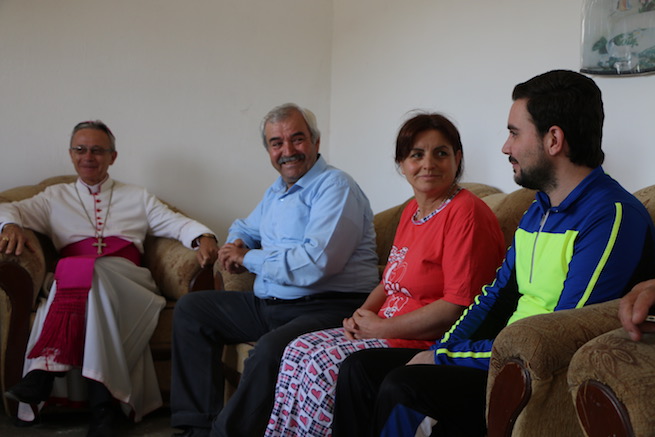 Napoleon, Sana and son Michel, were forced to leave their village near Mosul right after Mass with nothing but their documents and the clothes they were wearing. They, too, were fortunate to end up in a house rather than a camp.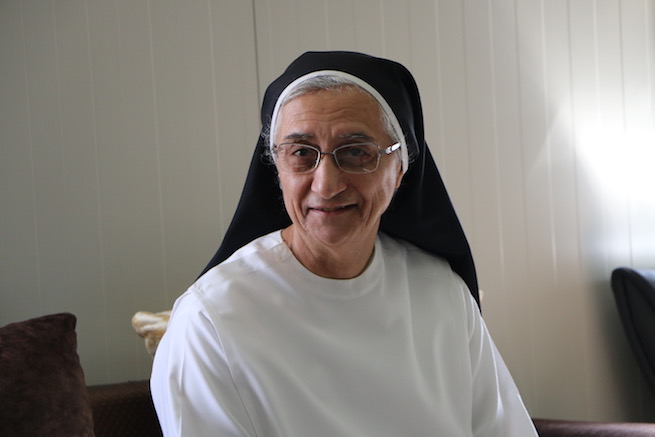 Sr. Huda Mansoor OP, founder of co-ed private school for 620 child refugees in Ankawa, Erbil, Iraq. The building was financed by Aid to the Church in Need (Italy). Sr. Huda had been teaching physics and religion for 30 years at a government school in Mosul until ISIS invaded in June 2014.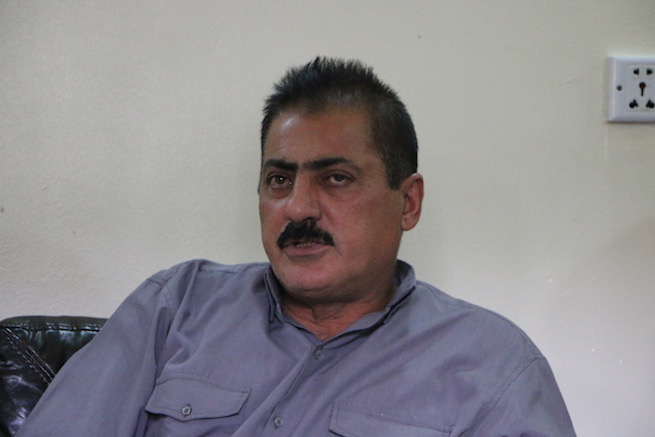 Zaiya, a Christian Pashmerga captain, father of 6, based in a village near Duhok. "American will is decisive if ISIS is to be destroyed," he told us. "The war against ISIS is almost won, but our future depends on the United States."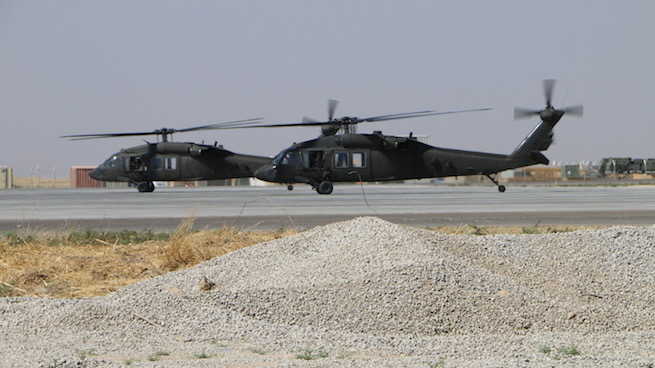 Two Black Hawk helicopters prepare for manoeuvres at the Allied military base in Erbil. U.S. and allied forces are expected to support the Iraqi government army in liberating Mosul from ISIS in the next few weeks.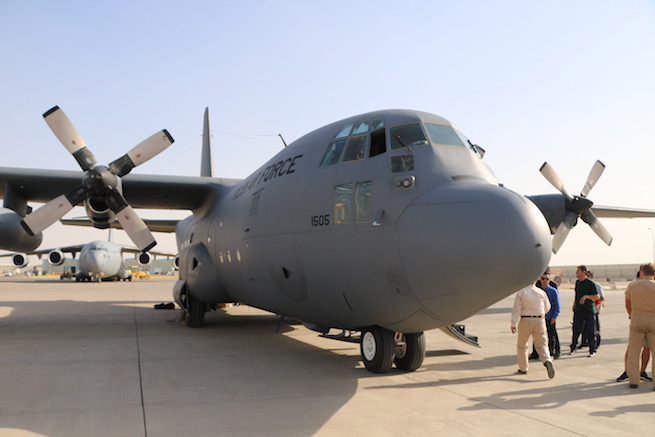 A Polish Air Force cargo plane delivers supplies offered jointly by Poland (the pro-life organization SOS dla Życia), the Panamanian government, and Aid to the Church in Need.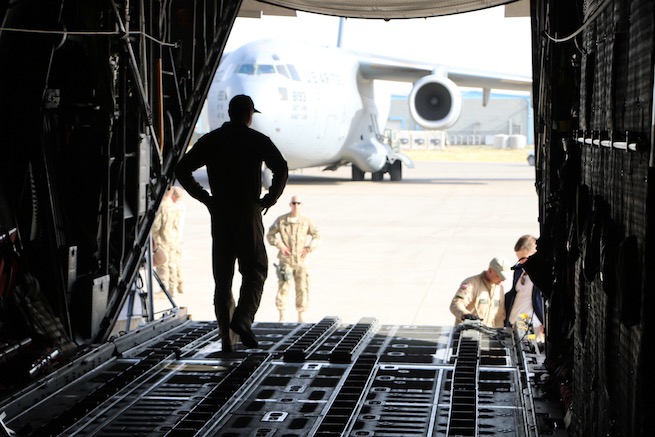 View from inside the Polish Air Force plane after delivery.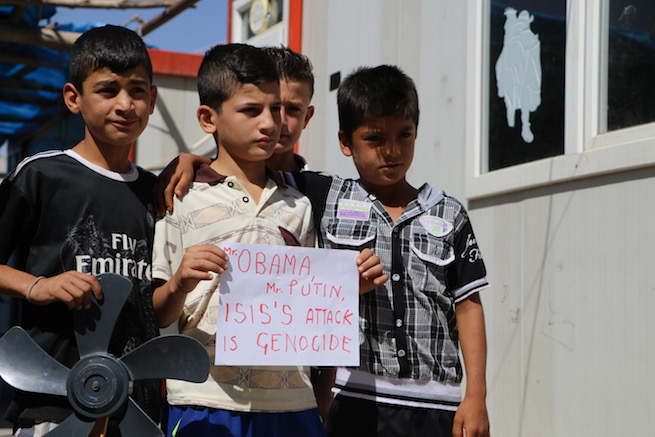 Christian refugee children in catechesis centre in Mangesh.  
Photos: Edward Pentin/NCRegister.com