Goodbye Thermometer, Hello Tempdrop
Wearable technology isn't just a passing fad, it seems. I started paying attention when a friend raved about her Fitbit and my husband then started mentioning needing one in the same week.
Google Glass isn't for me (probably ever). Tempdrop, however, might be. Says Techcrunch, "Tempdrop is a wearable sensor that makes it easy for people to monitor and record their basal body temperatures."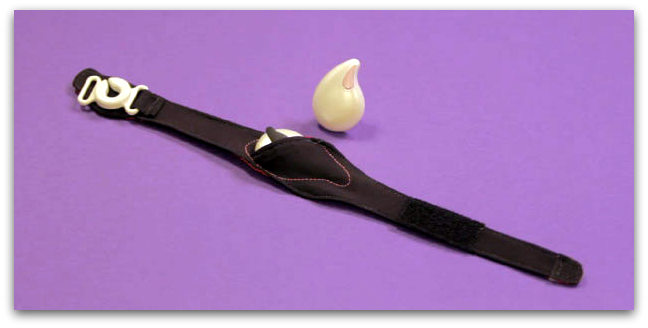 Can you hear the hurrah from the NFP-challenged among us? Taking my temperature has long been right up there with scheduling dental appointments. All it takes is one day and I'm out of the groove and the habit is GONE.
And that one day that messes me up? Happens every weekend when I decide I will, in fact, get a full eight hours of sleep (and more if the kids will let me).
Basal body temperature is, according to the Mayo Clinic, "your body temperature when you're fully at rest." It's measured as part of many Natural Family Planning methods because there's often a slight rise when a woman's body ovulates.
The challenge of measuring basal body temperature is many faceted. You might be like me and struggle with that whole "getting it at exactly the same time every day" thing. You might not be getting the actual basal body temperature because, by the time you take it, you're awake, or awake-ish, and thus, not "fully at rest."
Tempdrop makes these challenges irrelevant, because you wear it and it measures your basal body temperature without any effort from you beyond putting it on when you go to bed. It syncs with a number of fertility tracking apps, so the information is recorded automatically. 
Ah, yes, but that Fitbit I mentioned earlier can take your temperature, too. So why this new gadget?
Developer Michael Vardi told Techcrunch,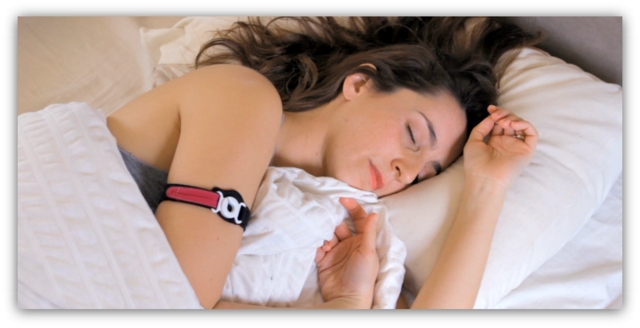 "All other wearable sensors and bracelets that monitor your activity and throw in a temperature sensor are not really relevant for fertility apps since calculating a woman's basal temperature requires more than just skin temperature… Since [basal body temperature] variations when a woman is ovulating are minute (0.2 to 0.5 degrees Celsius) the device's accuracy should be at least 0.1 degree Celsius (0.05 preferred) which requires good skin-sensor contact and a high quality (expensive) temperature sensor."
Tempdrop is specifically designed for fertility monitoring. Developer Vardi made it for that purpose and his own wife uses it. 
It's really this easy: you wear a Tempdrop all night and it measures your temperature specifically to show the lowest temperature that happens a few hours before you wake up, that elusive actual basal body temperature. It then sends that information to your fertility app.
Tempdrop is currently undergoing an Indiegogo campaign for funding so they can sell it widely. They have partnered with a number of popular fertility tracking apps, have been featured on some big websites, and have a great list of perks for those who support the campaign. 
You can pre-order a Tempdrop for $50 and have it in-hand by October
I'm in. How about you?