Stephen Colbert and America's Catholic Comic Moment
The Late Show host is the vanguard of a new generation of entertainers who are putting their faith front and center in their comedy.
The saints, he explained, are God's X-Men. He schooled Philip Zimbardo when the renowned psychologist suggested God was the source of evil and defended the divinity of Jesus against liberal theologian Bart Ehrman. He even had the gumption to invite noted anti-Catholic comedian Bill Maher back into the Church.
No, he's not the newest Catholic apologist to hit the evangelization circuit, but one of America's late-night television stars — Stephen Colbert, who left The Colbert Report on Comedy Central to serve as the new host for The Late Show on CBS last fall, becoming the vanguard of a new generation of entertainers who are putting their faith front and center in their comedy.
In fact, the new late-night comedy lineup on television is dominated by Catholics, including Jimmy Fallon, Jimmy Kimmel and Conan O'Brien — though not all are as vocal about their relationship with their faith. More in the Colbert-style is comedian Jim Gaffigan, who integrates his Catholic faith into his stand-up routine and new sitcom on TV Land, The Jim Gaffigan Show. Meanwhile, the satirical website Eye of the Tiber has become The Onion for Catholics, while writer John Zmirak has brought a comic touch to catechesis and culture in his Bad Catholic's Guide series.
This Catholic moment in comedy has been greatly amplified by Pope Francis, who has blended humor with his characteristic humility, beginning immediately after his election as pope in 2013, when he reportedly told the cardinals in the conclave, "May God forgive you for what you have done."
In advance of Pope Francis' trip to the United States last fall, the Pontifical Mission Societies invited comedians to submit their jokes to JokeWiththePope.com, in order to raise funds for charity. The competition drew 4,000 entries from a number of priests and prelates, including Cardinal Timothy Dolan, and celebrities like Brooke Shields, O'Brien and Bill Murray, a lapsed Catholic who said he "misses" the traditional Latin Mass and whose sister is a member of the Adrian Dominicans. (Also, during the visit, Gaffigan was invited to perform stand-up for the Pope at the World Meeting of Families in Philadelphia.)
"With regards to the state of Catholic humor, I think it's looking up. For too long, fallen-away or CE [Christmas and Easter] Catholic comedians have used the Church as sort of a crutch, trying to get a laugh at its expense," said SC Naoum, who runs Eye of the Tiber.
Self-Deprecating Approach
Instead of self-righteously bashing the Church, the new generation of comedians is taking a self-deprecating approach, lampooning their own failings as they attempt to live out their faith.
In one stand-up routine, Gaffigan riffs over his own inability to focus during Mass. "I don't even feel comfortable when someone's praying next to me in church. I'm like, 'Can you do that outside? I'm trying to check out some of the ladies in here,'" Gaffigan says in a video posted to his show's YouTube channel.
The same approach has carried over to his sitcom, which made its premiere last summer. One episode features Gaffigan dodging his parish priest in public, only to discover he has been invited over for dinner. His struggles with gluttony are a recurring theme: The character Gaffigan plays is once confronted by his wife after a visit to Las Vegas. He eventually breaks down, confessing to eating an entire red velvet cake that had called out seductively to him from a hotel hallway.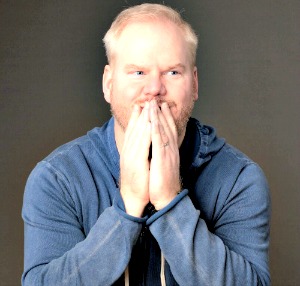 "Our style is to illuminate our own flaws," Jeannie Gaffigan, executive producer and, with her husband, co-writer for the show, said in an interview with the Register. "So a lot of the episodes will be about exploring that flaw within us — what is that thing that is blocking us from being perfect? What is that thing inside of us that we can't deal with, and how can we bring it out and deal with it on the show and grow?"
While exposing their own defects, the show, which returns to TV Land for its second season on June 19, also highlights the joy the Gaffigans experience as they practice their faith.
"I have gotten so much positive feedback that it has been overwhelming. I think that people are so used to just being the butt of everyone's joke for so long that they're so happy that here's a show that shows this element to these people's lives. And they're not making the priest a thief or a child molester or disparaging the mother. People are so refreshed by showing a Catholic family that's not crazy or damaging or telling other people how to live their lives," Gaffigan told the Register.
Opportunities for Evangelization and Dialogue
In what is perhaps a nod to G.K. Chesterton's dictum that "the test of a good religion" is "whether you can joke about it," Saoum also sees humor as an opportunity for the Church to have an honest dialogue with itself about important issues.
"The death of satire, of humor, of art is when it's overly-sanitized or edgeless. Satire is an amazing weapon for revealing hypocrisy even within the Church, but when it's written without an edge, it's simply a dull blade. And that's one of the problems in the Church today. Too many Catholics feel like Catholic websites, channels and stations should be a safe zone: safe from everyone and everything they disagree with, when, in fact, it should be the opposite. It should be the first place we go to discuss and debate uncomfortable topics like the SSPX [Society of St. Pius X], Vatican II or whatever Pope Francis says on a plane," Saoum said.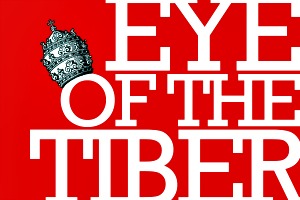 His edgier approach is reflected in Onion-style fake news headlines like one announcing that Henry VIII had been posthumously granted an annulment and another reporting on the formation of a commission to "find more ways" Pope Francis can "confuse people."
But other headlines are lighthearted pokes at Catholic culture, such as one about a liturgical dancer who "tested positive for performance-enhancing drugs" and another on Peter Jackson's plans for a 72-film adaptation of J.R.R. Tolkien's The Silmarillion.
Many say that humor has great potential for the New Evangelization, as well.
"The worst way to evangelize … is to go into certain situations where you're trying to push something down somebody's throat. By being open about the flaws of our characters and not pointing out that we're not going to be friends with this person because we don't approve of their lifestyle, I think that's where people can be attracted to this these people and want to find out more about them," Gaffigan said. She calls it a "side-door," as opposed to a "front-door," approach to sharing the Gospel.
The Jab-and-Jest Approach
Humor is effective because it breaks down barriers, according to Zmirak, a prolific writer who currently serves as senior editor at The Stream. It's an approach he says is reflected in his Bad Catholic's Guide books. "Get somebody laughing, and you have made a connection with him," Zmirak said. "He's more likely to believe the other things that you say."
He envisions room for a more direct confrontation with secular culture, with as much jab as jest.
"George Carlin's (authentically funny) jabs at Catholicism did a lot more damage than Jack Chick's paranoid pamphlets. We need to do that in reverse: Mock heresy, make secularism and nihilism ridiculous, and show the absurd consequences of seemingly plausible evil ideas," Zmirak concluded.
Aldona Lingertat, a professor at the Theological Institute for the New Evangelization at St. John's Seminary in Brighton, Mass., agrees there is untapped potential in humor.
"I believe comedy can be a great method and form of expression for New Evangelization," she said.
She said the Church should be open to comedy, just as it historically has turned to other art forms and styles to express its faith.
"Theater and film have also been successful vehicles for reaching out to society," Lingertat noted. "With the growth of interest in comedy in this past decade, why not use it to engage those who don't pass through our doors?"
Register correspondent Stephen Beale writes from Providence, Rhode Island.