'Return' of Our Prodigal Sons and Daughters
The focus of Brandon Vogt's new initiative is to bring fallen-away young Catholics back to the fold.
At any Catholic speaking event, during question-and-answer periods, one question inevitably comes up: "What can I do about my son/daughter who has left the Church?"  
It is steeped in guilt and fear — where did I go wrong, and what will become of him/her?
Brandon Vogt knows that question well. As the content director for Bishop Robert Barron's Word on Fire Catholic Ministries and a bestselling author, blogger and speaker, he travels around the country speaking. The short answer to this important question came easily for him: Trust that God loves your children even more than you do, and pray like St. Monica did for her son, St. Augustine, he explained to the Register.
As a convert who embraced the Catholic faith, Vogt began asking himself: "Where is my generation going?"
He discovered that, for every new Catholic, 6.5 of the faithful were leaving, 50% of young people raised Catholic have left the Church, and 79% of former Catholics leave before their 23rd birthdays.
Vogt heard the pain in parents' voices and felt their frustration. It pains him, also, to witness the exodus from the Church. He began formulating a longer answer to their desperate question, one that would break through indifference with tools and strategies that work.
He prayed, consulted with Catholic leaders and came up with the project "Return: How to Draw Your Child Back to the Church."  
There is a free four-part video series at HelpThemReturn.com. The full 16-part video program is available at ReturnGameplan.com. It includes advice, with proven strategies for engaging young people, interviews with leading Catholics and a collection of some of the best all-around CDs and DVDs to help plant seeds of faith and understanding in those who need to listen and watch the most.
Seven Tips
Vogt's plan of attack to bring young people back centers around seven tips.
1) Commit to prayer. Invite the Holy Spirit to move in your life, prepare your children's heart and give you prudence and clarity to speak. Remember the Blessed Mother and the saints.
2) Don't start with faith. Show you care and be interested in him or her as a person first.
 3) Be bold. Take a risk such as asking: "Would you be willing to talk with me about the Church?" Vogt says that, whatever the answer, even if it's "No," it's not the end of the world.
"Inviting him to talk will make you more confident next time when he's ready to talk," he said.
4) Listen. When he is ready to talk, make it a priority to listen and to understand him. Your mission is to understand him.
5) Ask questions. This makes listening a lot easier: Your goal is to unearth the biggest obstacles to him returning to the Church.
6) Address objections. Determine the big reasons he objects to the Church, study up on those objections and offer a new perspective.
7) Close the loop and help him make the final step back to the Church. Encourage him to get reconciled with the Church or join RCIA or a study group at the local parish. Help him off the fence and into the green pastures of the Church.
He Gets It
In an interview with the Register, Vogt said that, as a convert, he understands what it is like trying to "talk religion" within the family. "It's often more difficult to talk with our own family because they know us better than anyone else," he said.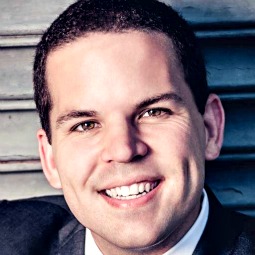 "But parents have their children's ear. Your children still respect you, and you have their attention more than a co-worker."
Another element to keep in mind, according to Vogt, is that parents of fallen-away children are not alone. "Millions of other parents are in the same boat with you. Realize that God loves your child more than you do and wants him to return even more than you do. "
Vogt said he reminds parents that God is also moving to bring their children back. "When the Prodigal Son comes home, the father is waiting on the horizon," he said. "As soon as his son shows his face, he rushes out to greet him. Parents are not working alone."
In the case that a wall is so high and so thick that a child is totally closed off to anything religious, Vogt said to follow the example of St. Monica. "She prayed for someone in her son's life, and it was St. Ambrose who led Augustine to the Church," he said.
Vogt hopes his work will help others back to the Church.
Vogt worked as an engineer for five years after graduating from Florida State University. As a hobby, he wrote the book The Church and the New Media: Blogging, Converts, Online Activists and Bishops Who Tweet and started working on projects with then-Father Barron's Word on Fire. Father Barron invited him to take the leap into full-time evangelization. It was definitely a leap of faith, since he married in 2008, and he and his wife are now expecting their fifth child.
His work, however, is bigger than a paycheck.
"Young people are going off to college and confronted with a culture of skepticism constantly banging against their faith. It takes a lot for a kids to stay strong."
"'Return' is not just a fun initiative," Vogt said, "but (is) for the eternal battle of our souls."
Register correspondent Patti Armstrong writes from North Dakota.