Holy Land Church Rallies in Support of Asylum-Seekers Threatened With Eviction From Israel
The Israeli government is seeking to force the 38,000 African asylum-seekers, who are almost all Christians, out of the country.
JERUSALEM — Eight years ago Amalia (a pseudonym) left her home in Eritrea and traveled through Sinai in Egypt until she entered Israel illegally eight years ago. She has since married a fellow asylum-seeker from Eritrea and given birth to a child.
Today Amalia is among the 38,000 African asylum-seekers who live in Israel, which is threatening to deport or imprison many of them unless they accept $3,500 and a one-way plane ticket out of the country.
Like the vast majority of these residents from Eritrea and Sudan — whether they are migrants or asylum-seekers is a subject of debate — Amalia is Christian and relies heavily on the assistance of the Catholic Church in Israel.
Amalia's two young children attend a Church-run day care center in the heart of predominantly Jewish West Jerusalem, where they receive love, warmth and nutritious food. When they give thanks to Jesus, they do so in Hebrew, to prepare them for their integration into the Hebrew-speaking Israeli education system once they turn 3.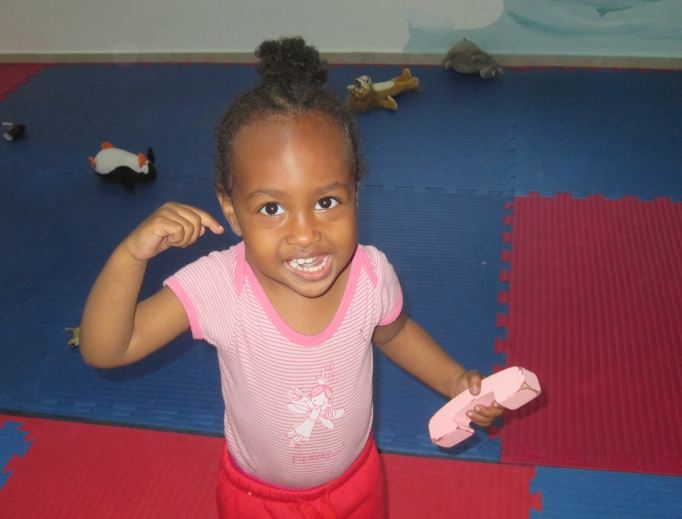 "I don't know what I would do without this center, without the Church," said Amalia, who cleans homes to make ends meet, as she picked up her children from the center, which is located in a quiet section of the city.
The Hebrew-Speaking Vicariate in Israel runs several day care centers for the children of asylum-seekers and migrants, most of them in South Tel Aviv. The vicariate also provides church services and spiritual and logistical support to the foreigners, some of them legally in Israel, some not.
That support has become more crucial than ever since December 2017, when Israeli Prime Minister Benjamin Netanyahu announced that his government would either imprison or deport any African "infiltrator" who did not accept Israel's offer to relocate.
Following an outcry in Israel and abroad, the government has indicated that, in the short term, it intends to deport only unmarried men who are in the country illegally. Asylum-seekers and their advocates reject this, insisting that anyone who is deported to a third country (Uganda is rumored to be one of the locations Israel has chosen) faces extreme physical danger.
Church Statement
Fearful for the asylum-seekers welfare, Jan. 18, the heads of the Catholic Church in Israel issued a statement calling on the Israeli government to allow the asylum-seekers to remain in the country.
"While recognizing the need to control the flow of asylum-seekers in our country, as everywhere else, we cannot remain indifferent to the plight of so many refugees fleeing from dictatorship, war and other horrific conditions," the leaders said. "The welfare of the Israeli society cannot be achieved at the expense of so many people repelled together and so many lives exposed to danger and a very uncertain future."
Although the Israeli government has said that asylum-seekers can appeal a deportation order, "that appeal process will not be allowed to delay the asylum-seeker's departure beyond the original 60 days [notice], unless his appeal is accepted. Those who remain in Israel beyond the 60 days will be incarcerated," the statement noted.
The leaders who signed the letter, including Archbishop Pierbattista Pizzaballa, apostolic administrator of the Latin Patriarchate of Jerusalem; Franciscan Father Francesco Patton, custos of the Holy Land; and Father Hanna Kaldani, Latin Patriarchal Vicar for Israel, then quoted Leviticus 19:34, a commandment from God to the Israelites:
"You will treat resident aliens as though they were native-born and love them as yourself, for you yourselves were once aliens in Egypt. I am the Lord your God."
"We hope the administration will take into consideration the distress of these asylum-seekers present in Israel and find more humane solutions to offer," the leaders concluded.
'A Human Issue'
Father Rafic Nahra, patriarchal vicar for the St. James Vicariate for Hebrew-Speaking Catholics in Israel, said the Church assists the asylum-seekers not because they are Christian, but because "it's a human issue."
"These people fled from their countries because of political problems and dangers to their lives. In Eritrea the men are forced to serve in the army for many, many years. They are trying to build their lives here. And despite the fact that Israel says they are work migrants, the great majority are real asylum-seekers," said Father Nahra, who is also the coordinator of the pastoral among migrants and asylum-seekers.
Sending them to Rwanda or Uganda "will put them in a dangerous situation," the priest said.
Father Nahra emphasized that the Catholic Church "isn't naïve. We're not saying Israel must let everybody enter and live here. What the Catholic Church is saying is: Try to find viable solutions. There is no real danger in having the asylum-seekers live here."
A recent police report said there has been no significant uptick in crime in South Tel Aviv, where most of the asylum seekers live.
Some residents in South Tel Aviv, both Jewish Israelis and Filipina migrant workers, believe otherwise. They say the asylum-seekers drink alcohol and sell drugs in local parks and prey on women.
Sophie Menashe, an Israeli who emigrated from India decades ago and who lives in South Tel Aviv, said several women in her community have been attacked by the people she calls "infiltrators."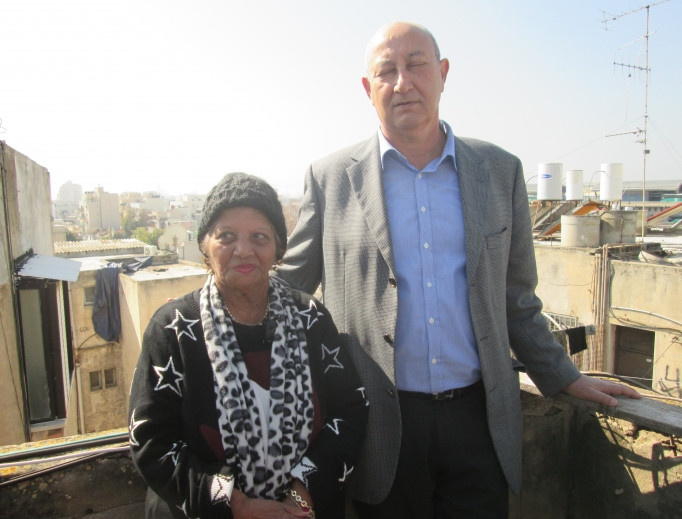 "I've lived here 40 years. I raised my three children here, and I love to walk to the sea. But now I live in a ghetto. I can't leave my home," she said in her dirty, dilapidated building, where the overwhelming majority of residents are African asylum-seekers.
But Father Nahra said the vast majority of asylum-seekers aren't criminals, but that hopelessness can spur lawlessness.
"They live in fear; they have no future. In such situations, if you give no hope, don't help them at all, they can be a problem for the country."
Catholic Assistance
The Catholic Church in Israel runs nine day care centers for asylum-seekers and migrant workers, as well as after-school programs and youth groups for the older children.
The Church runs several chaplaincies for foreigners living in Israel, including one in the Geez rite, for Eritreans and Ethiopians, as well as services for Indians, Sri Lankans and Filipinos.
Back at the Church-run day care center in Jerusalem, Amalia said she fears for her family's future.
"I can't sleep because I am so worried about what will happen. Israel is a good country, with good people who are holding big protests on our behalf. But without visas, who knows what will become of us?"
Michele Chabin is the Register's Middle East correspondent.