TV Picks 09.03.17
Docudrama about Servant of God Father Vincent Capodanno is on EWTN.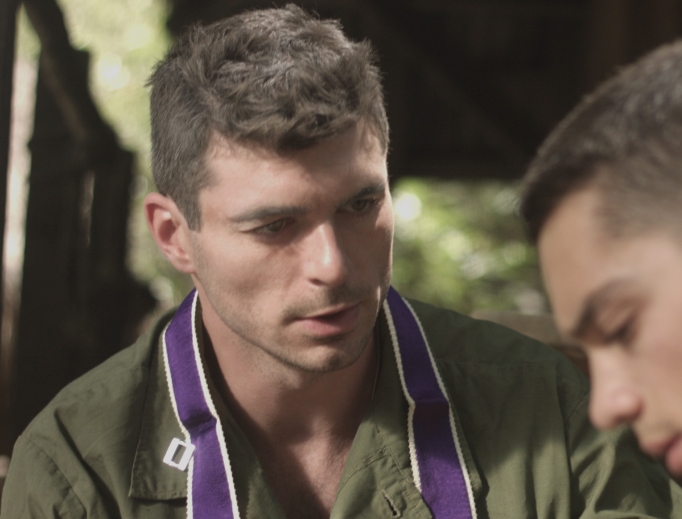 New Fall 2017 Shows
EWTN In A Force for Good (10pm Fridays, beginning Sept. 8; re-airs 5:30am Mondays, 1pm Tuesdays), host Jay Richards interviews business owners whose Catholic faith informs their practices. In MASSterpiece Donut Shop (4:30pm Mondays, starting Sept. 4; re-airs 9am Saturdays) Rob Wahl, the "Donut Man," frames his teaching about the Mass in terms children will readily absorb. Coming Up: In Digital Catholics, Daughters of St. Paul Sister Helena Burns will discuss using social media for good purposes.  The EWTN Family Celebration will air the weekend after the Sept. 9-10 event.
Mighty Trains
SMITHSONIAN CHANNEL Premiering tonight, this new series will tour trains of all sorts, old and new, and observe their crews on their commuter, scenic and other routes in Canada, Japan and elsewhere.
Called and Chosen: Father Vincent R. Capodanno
EWTN A new docudrama about Servant of God Father Vincent Capodanno will re-air. Navy chaplain and Maryknoll Father Capodanno was awarded a Medal of Honor posthumously after he gave his life for his wounded Marines under fire in South Vietnam on Sept. 4, 1967. (See related story here.)
50th Anniversary of Father Vincent R. Capodanno's Death in Combat
EWTN At 6:30pm, Archbishop Timothy Broglio of the Archdiocese for the Military Services, USA, will celebrate the annual Memorial Mass in the Basilica of the National Shrine of the Immaculate Conception. Re-airs at midnight. At 1:30am, The Grunt Padre in Vietnam is a biography of Father. Advisory: Both telecasts are TV-14.
WEDNESDAY, Sept. 6, 5:30am
Since You Went Away
TURNER CLASSIC MOVIES This 1944 drama portrays the heartache and quiet heroism of an American family on the home front in World War II. A-1, TV-G.
WEDNESDAY-SUNDAY, Sept. 6-10
Apostolic Journey to Colombia
EWTN Pope Francis will arrive in Bogotá on the Sept. 6. On the 7th, he will meet with officials and civic leaders; visit the president and the cathedral; bless the faithful; meet with the bishops and officials of the Latin American Episcopal Council (CELAM); and celebrate Mass. On the 8th, in Villavicencio, the Holy Father will celebrate Mass and beatify the martyrs Bishop Jesús Emilio Jaramillo Monsalve and Father Pedro María Ramírez Ramos; preside at a "National Reconciliation Encounter"; and visit the "Cross of Reconciliation." On the 9th, the Pope, in Medellin, will celebrate Mass; visit a children's home; and meet with priests, religious and their relatives. On the 10th, in Cartagena, he will bless and lay cornerstones for charitable shelters; recite the Angelus and visit the Shrine of St. Peter Claver; celebrate Mass at the port of Contecar; and bid farewell in Cartagena.
Our Lady of Fatima
EWTN At 1:30pm, Fatima follows St. John Paul II in Fatima in 1982 as he thanked Our Lady for sparing his life the year before. TV-14. At 4:30pm, the children's animated film The Day the Sun Danced accurately tells the Fatima story. TV-Y.  At 6:30pm is episode 6 of the docudrama The Message of Fatima. TV-PG.
Dan Engler writes from
Santa Barbara, California.