Veteran Character Actress Siobhan Fallon Hogan Prizes Her Catholic Faith
How her beliefs and film background inform her creativity in her latest movie, 'Shelter in Solitude,' which opens Oct. 6.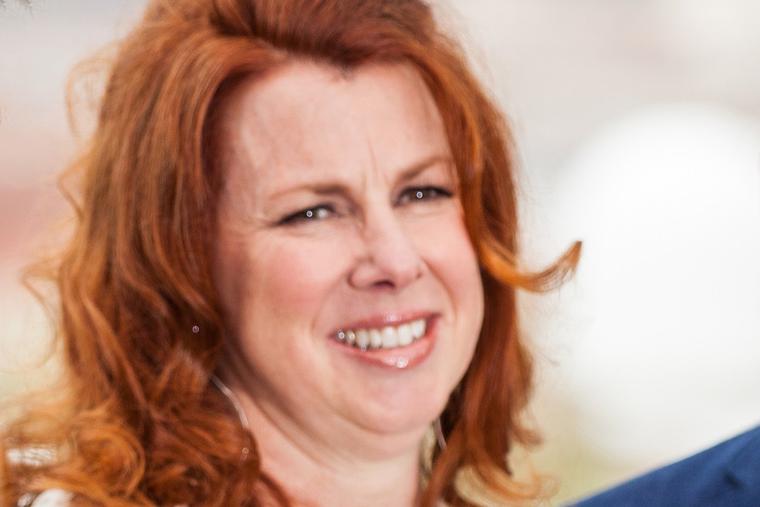 "My Catholic faith is everything to me. I have been in a Rosary group for 20 years."
Speaking to the Register, these are the words of Siobhan Fallon Hogan, the writer, producer and star of the new film Shelter in Solitude. Directed by award-winning director Vibeke Muasya, the movie will open nationwide Oct. 6.
A Hollywood veteran, Fallon Hogan has appeared in several blockbuster movies, including Men in Black, Forrest Gump, Holes, New in Town, Going in Style, Charlotte's Web and Funny Games. Her television credits are equally noteworthy: Saturday Night Live, Seinfeld, Billions, What We Do in the Shadows, American Gods, Wayward Pines, 30 Rock and Law & Order. She has also been a regular in the art-house movies of Danish director Lars von Trier, appearing in three of his films: the Palme D'Or winner Dancer in the Dark, Dogville and The House That Jack Built.
Vanity Fair magazine described Fallon Hogan as an actress who "practically walks off with the movie after a mere few line readings."
Written by Fallon Hogan and set during the COVID pandemic, Shelter in Solitude is described by its producers as a "country-western, prison love story." It tells the tale of Val, a wannabe country singer (played by Fallon Hogan) and her unconventional relationship with Jackson Marcus (Peter Macon), a death-row prisoner with just 10 days left to live.
So far, the movie picked up several awards at the 2023 Boston International Film Festival, as well as a number of other award nominations. This is the second feature film for Emerald Caz Productions, which was formed in 2019 by Fallon Hogan and her husband, Peter Hogan, along with their son, Peter Munson Hogan. The company's first feature film, Rushed, was released in 2021.
As if acting is not demanding enough, one wonders how Fallon Hogan combines it alongside writing and producing.
"Writing and producing and then acting on your own is like a juggling act," she explains, "where you don't have time to think; you just have to keep moving and keep the project at the forefront of your mind."
Given her many years of experience on film and television sets, she is aware that any production is also about "managing people and making sure your crew is happy and your actors are happy, well-fed and respected." When, finally, a film's principal photography is complete, it is then the inevitable post-production process begins, as the film is edited into the final product ready for exhibition. She describes post-production as "grueling."
Of her latest movie, Shelter in Solitude, she says, "The 16 days of filming were my favorite [part]. Then I need to look carefully at the film during the edit and be brutal about editing the story so it is told concisely and powerfully. There are so many decisions to make, and you just have to do what's best for the project at all times."
But there is, of course, a positive side to being not only an actor on a production, but also its producer and writer. These roles allow her not only to cast herself in a role but also to write her own lines.
She says, "The trick is if you write your own material, then you have control and don't have to wait around to be cast. I can also cast actors that I think are brilliant."
Her latest movie-cast list includes Robert Patrick (Terminator 2: Judgment Day), who also co-starred in Rushed, Peter Macon (The Orville) and Dan Castellaneta (The Simpsons).
So, what part does faith play in her creative process and, especially, in choosing cinematic subject matter?
"My faith plays a part in every decision I make," she states. "I try my best to do work that aligns with my faith or at least does not offend."
And once working on a project, what aspects of her faith help her most? "Prayer, prayer and more prayer," she replies.
Does she have any heavenly patron she turns to for help when on the set? "Yes, I pray to St. Thérèse of Lisieux for help, and I was taught at Catholic University [where she studied acting] to pray to St. Genesius, patron saint of actors, all the time!"
Born in 1962, the second child of five from an Irish Catholic family, Siobhan Fallon Hogan grew up in Upstate New York. "We moved to a small town: Cazenovia, New York, when I was 7 years old," she says.
In due course, she graduated from LeMoyne College and then went on to The Catholic University of America to study for an MFA in acting.
The film industry, and acting in particular, is not for the faint-hearted. Why did she choose that path?
"I had no choice," she observes. "I am so passionate about acting. I just love it. It is not work to me. I graduated from Catholic U and moved to New York City and started performing in plays. I wasn't very successful at first and had no connections. I tried out for an improv group. I would perform every Saturday night for $10 at a comedy club, Who's On First, that is no longer there. A director told me I should write a one-person show, so I did. It was 10 characters I wished I could play but no one would cast me in. I rented the lobby of a theater and got one reviewer to come for the New York Post. I got a great review; I got on Seinfeld and Saturday Night Live from that show." It could be said, thereafter, she has never looked back.
Fallon Hogan has been married to Peter for 31 years. The couple have three children. All but one of the family are actively involved in the production of her latest film. Her husband is a producer, while their son, Peter, 25, is both a producer and music supervisor on Shelter in Solitude, as well as playing a supporting role. Their daughter Sinead, 21, is a production designer and an actress in the film.
Does Fallon Hogan see a connection between her faith and her creative gifts?
"Yes, when I started writing films after my youngest daughter, Sinead, went off to college," she says. "I asked God to help me, and I promised I would use my writing to spread his word." She says that in Shelter in Solitude, she is "purposely delivering a message to the audience … of help, kindness and redemption. There's a lot of Christian symbolism in the movie."
She says her last movie, Rushed, also conveyed a message. It was about "preventing cruelty and gang mentality … a message of stepping up to do the right thing, and when tragedy hits, faith and humor are the only tools you have to survive."
What advice would she give to a young Catholic who feels called to work in the movie business?
"Be picky," replies Fallon Hogan. "Don't feel pressured by anyone or by money to take a role. Look at your career backwards. Picture yourself, old, in a rocking chair and smiling because you are proud of the choices you made."
She adds, "Then thank God for your gifts, and use them in a way that aligns with your faith and beliefs."