3 Books Worth Sharing: Spicing Up Your Marriage, Your Kitchen, and Your History
There are so many good books, so many new books, and so many books, period, that sometimes it's hard to sift through them. What do you buy that bibliophile in your life? Or how about your parish priest, the guy who doesn't collect ANYTHING and who has everything he needs? How about your married friends?
I could go on, but I'll stop and just share three great books, written by great Catholic authors, that will make great gifts for you or your favorite people.
Add Some Spice to Your Marriage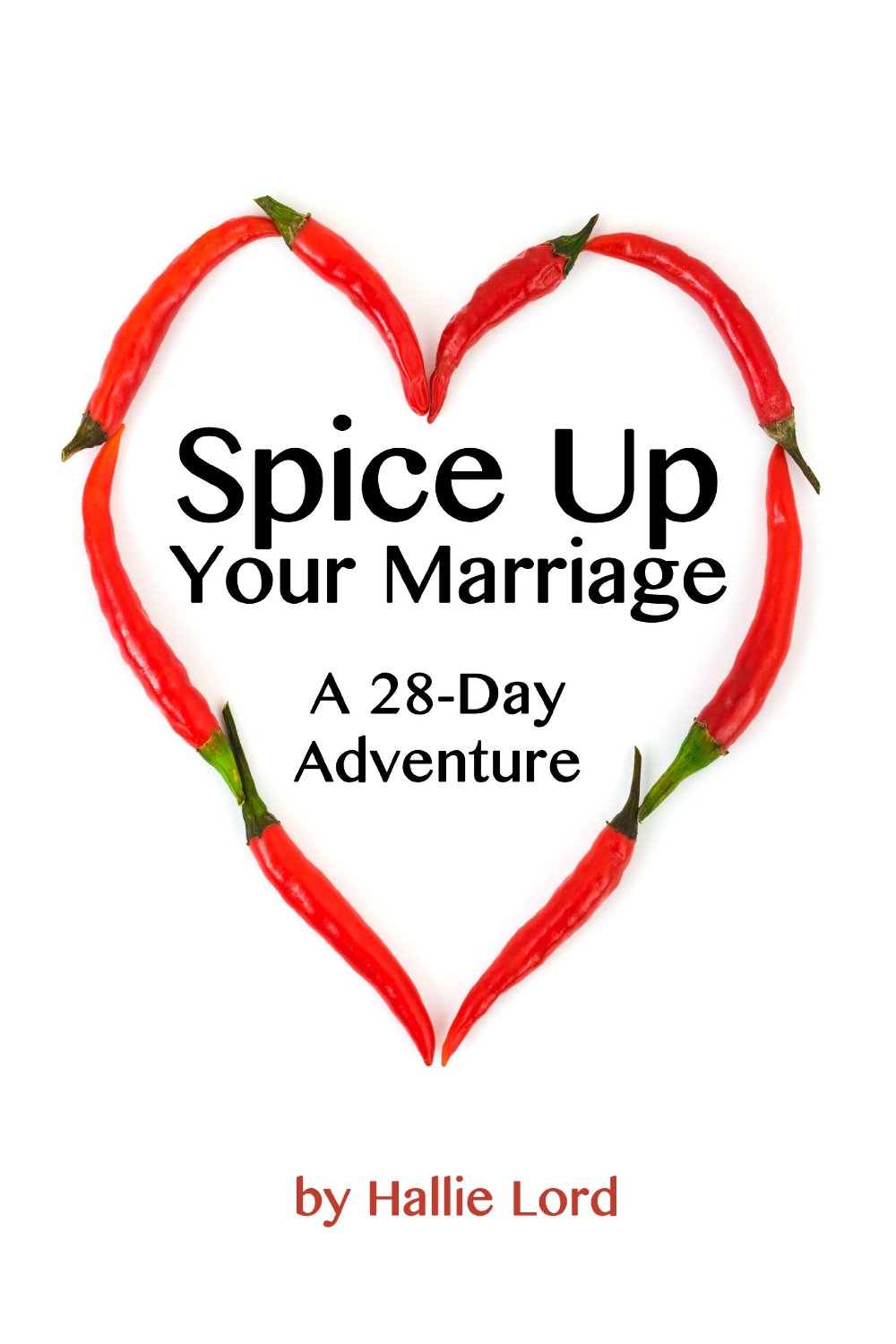 I don't remember how I caught wind of Hallie Lord's project, but I was, honestly, so grateful to see it.
It's an eBook: Spice Up Your Marriage: A 28-Day Adventure, and it's something that I'm pretty sure fills a gap for more than just me.
What Hallie Lord has done with this book is a service for all of us. I mean, haven't you sort of wondered this yourself? This isn't a book of smut, though, or a kama sutra adventure in soft porn. Nope, Lord has breached the idea of spicing up your marriage tastefully and even with some fun. 
Every assignment was created with the goal of deepening the sexual-love aspect of your relationship so you won't find suggestions that demean or objectify. Contrary to what popular culture may assert, the spiciest relationships are the ones that cultivate trust, selflessness, and respect. 
She's arranged the book so that there are four weeks of fun. Each day's activities have one of three levels based on the level of spice you want: mild, medium, or hot.
Although this book is only available as a Kindle book, it's well worth using the app or your Kindle to read it. 
Truly, this is a book worth checking out…and even sharing! It won't hurt your marriage and I suspect you'll find the spice might even make you smile.
Food and Fun and Faith, even for Non-Foodies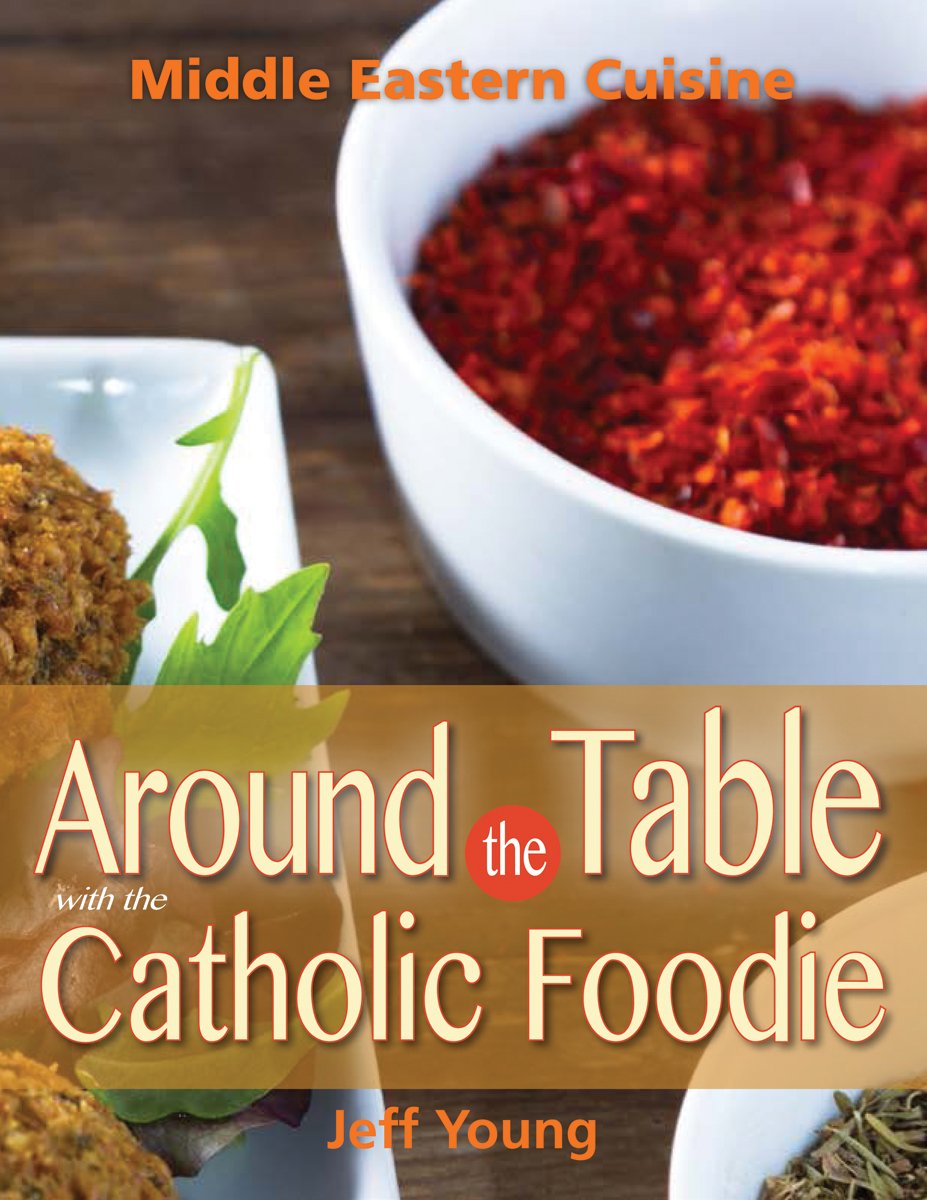 No one was more surprised than I was when Jeff Young wrote and asked me if I would endorse his new book, Around the Table with the Catholic Foodie: Middle Eastern Cuisine. Of all the people who know me, Jeff knows that I'm, uh, NOT a foodie. At. All.
But I like to eat. (So when I have the chance to have Jeff cook for me, I'm ALL OVER IT.)
Confession: I haven't read the entire book. But I have drooled all over it, and I'm going to be trying more than a few of the recipes in it.
But wait, it's not just a cookbook. Far from it. This is a book that also journeys through the Holy Land: that's why it's focused on Middle Eastern cuisine! 
I cook because I have to, and Young's book (and his Catholic Foodie apostolate) is an inspiration to me to try to make more of it. His goal? To get families around the table for dinner. And one of the ways to do that is to inspire great foods from them.
This is a book that's designed for all of us…and that makes it even more special than it would otherwise be, I think. It also makes it a great gift idea.
History That's Anything BUT Boring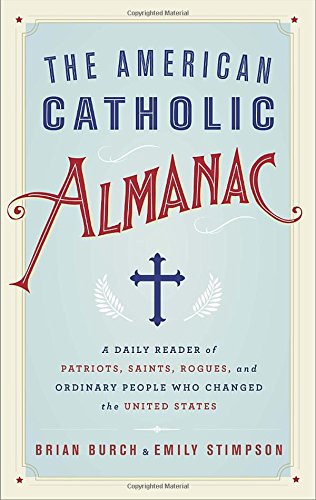 I'm not a history buff, though maybe I will be someday if publishers keep producing books like The American Catholic Almanac: A Daily Reader of Patriots, Saints, Rogues, and Ordinary People Who Changed the United States, by Brian Burch and Emily Stimpson (Image Books). 
My husband endured his fair share of my reading aloud from this particular book, prefaced by an innocent interrupting-of-football-in-the-most-annoying-way-possible, "Did you know XYZ was Catholic?"
What The American Catholic Almanac does is brilliant in its approach: one page per day for one person. None of the people highlighted are stuffy or boring. Most of them are either (1) people I hadn't heard of or (2) people I didn't know were so stinkin' interesting. Even with the people who are so well-known as to be patrons of my kids, I learned interesting facts that made them more human.
And the history I've gotten out of this book! I can only compare it to when I read The Frontiersman many years ago at my husband's insistence. Honestly, I think The American Catholic Almanac would be well placed in a history classroom.
I had NO IDEA the work and hardship that early American Catholics had to work through and put up with! I had NO IDEA what kind of investment mission priests and religious made in the United States! I had NO IDEA how many inter-stinkin-esting people there were in the annals of American Catholic history!
Thanks to The American Catholic Almanac, I've had a taste.
This isn't a book for the bookshelf. It is, however, a book to share and reread and quote. It's a book to learn from and be inspired by. (And hey, if you buy it for that priest on your Christmas list, he'll probably love it too.)