World Youth Day Vocations Fair Offers Pilgrims Chance to Discern Their Call
Priests and religious spoke with young people throughout the week, encouraging them to consider how God is calling them.
KRAKOW, Poland — One of the gravest issues facing Catholics, especially in Western countries, is the marked decline in vocations to the priesthood and religious life. However, we know that God continues to call young people.
The "Vocations Fair" held in Krakow this week encouraged such discernment.
The fair was held as part of World Youth Day from Tuesday until Friday in the Cracovia soccer stadium, located next to Błonia Park — where many WYD events, from the inauguration Mass to the Friday Stations of the Cross with Pope Francis, have been held.
Inside the stadium, white tents housed Catholic organizations and movements, with most dedicated to vocations to the priesthood and religious life. Among the numerous Catholic lay movements and apostolates present at the fair was Life Teen, which promotes the New Evangelization among Catholic teenagers and college students in the United States and, increasingly, abroad.
Encouragingly, the fair was crowded on Friday afternoon.
At the tent for England and Wales Vocations, Father Christopher Jamison, national director for vocations there, noted that his office is unique, in that it also promotes vocations to the married and consecrated life.
"We promote all the vocations," he said, reminding youth that marriage is also a vocation.
Heavy foot traffic was reported at each tent, without exception.
And past "World Youth Day vocations" have made an appearance, too.
Father Jamison said that, at nine in the morning on the first day of the fair, an English seminarian who realized that God was calling him to be a priest at the vocations fair at Madrid's World Youth Day in 2011 volunteered to help at the English booth.
"We've had a good number of conversations with men and women who are considering a vocation to the priesthood or religious life," Father Jamison said.
Members of religious orders, including the Carmelites (American, Australian and Mexican), said they had several serious conversations with young people considering vocations, as did the Sister Servants of the Sacred Heart (from Poland, England and Cameroon).
By far the most spectacular success story at the fair was from the Polish Redemptorists. Father Witold said hundreds of pilgrims stopped by his station each day. He said about 20 young people are seriously considering a vocation to the order.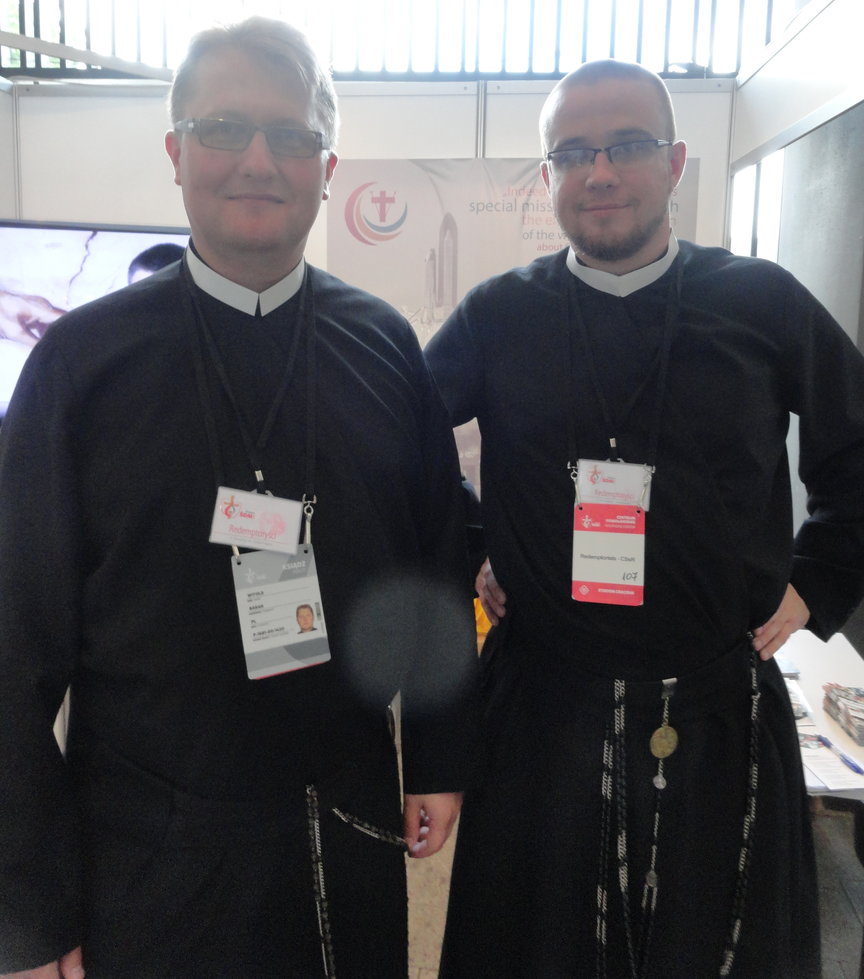 Also impressive was the response at the Polish National Center for Vocations, which encourages vocations to both the priesthood and religious life.
Jakub, a seminarian from the Warsaw-Praga Diocese who was working at the tent, said that he spoke to several young men who have begun to seriously ponder a priestly vocation as a result of this fair, and more than a dozen young women told him they are seriously considering entering the novitiate.
Only time will fully show us how many pilgrims will join religious orders or enroll in seminaries (or marry) after being inspired in Krakow — and afterward.
Filip Mazurczak filed this report from Krakow, Poland, during World Youth Day.