Will Planned Parenthood Videos Have a Permanent Impact?
In November, the U.S. Senate will take up the House reconciliation bill that would strip Planned Parenthood of federal funding while it is under investigation by Congress.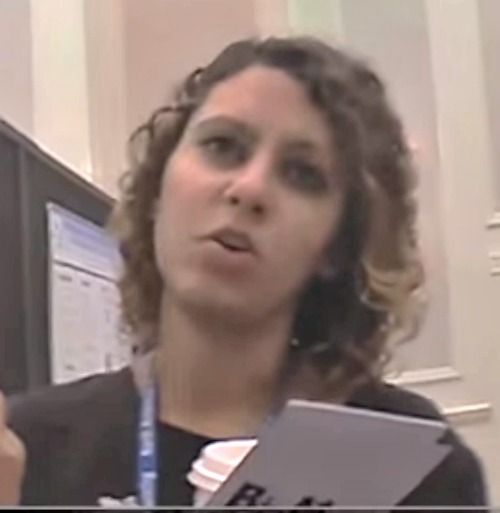 WASHINGTON — Sometime in November, the U.S. Senate is expected to take up a reconciliation bill, passed by the U.S. House of Representatives on Oct. 23, that would strip Planned Parenthood of any federal funding while it is under investigation by Congress.
Even if the reconciliation bill, which cannot be filibustered, passes the Senate, it will likely never become law, because President Barack Obama has vowed to veto any legislation that defunds Planned Parenthood. It is also highly unlikely that Congress will be able to override the president's veto with a two-thirds majority in both chambers.
However, pro-life leaders and other observers say they hope that the Senate passes the defunding measure. They believe that the issue of defunding Planned Parenthood, which receives $528 million in government money, is not going away anytime soon.
"We think any attempt to defund Planned Parenthood at this point is a good idea, and it shows the resolution of the Congress to stop federal money for this horrendous organization," said Jim Sedlak, vice president of American Life League, a national Catholic pro-life organization.
Sedlak told the Register that he is realistic about the bill's chances of becoming law, adding that there is "no question" the president will veto it.
"I still think it's good to pass the bill, send it to his desk and force him to veto it," Sedlak said.
The Restoring Americans' Healthcare Freedom Reconciliation Act of 2015 passed the House on a party-line vote of 240-189, with only one Democrat — Rep. Collin Peterson of Minnesota — voting for it. Seven Republicans voted against it.
The bill blocks any federal funding, including Medicaid funds, to Planned Parenthood while two House committees investigate the abortion provider for alleged violations of federal law. The investigations were prompted by a series of undercover videos that allege Planned Parenthood sells fetal tissue for profit, which is illegal.
The Obamacare Linkage
The reconciliation bill also repeals the individual and employer insurance mandates in the Affordable Care Act, known as Obamacare. Congressional Republicans have long targeted the president's signature health-care law, voting dozens of times on bills to repeal the legislation.
Three Republican senators — Marco Rubio of Florida, Mike Lee of Utah and Ted Cruz of Texas — have already come out against the reconciliation bill because it only repeals parts of the Affordable Care Act. In a joint statement, the senators said they would not support the bill unless it is amended to fully repeal Obamacare.
Pro-life Democrats, a small minority in their party, disagree with the Republicans' insistence on linking the repeal of Obamacare with defunding Planned Parenthood.
Kristen Day, executive director of Democrats for Life of America, told the Register that she does not approve the reconciliation bill as currently written.
"If they take away defunding Obamacare, then I absolutely would," Day said. "If there is going to be any change to the health-care law, there has to be a plan in place. You can't gut the system when thousands of people are depending on it. It doesn't make a lot of sense to me. That's not very pro-life."
Said Day, "If you bring up a clean Planned Parenthood defunding bill, then you could get somewhere. That's something we can do. Planned Parenthood [and affiliates] are bad players."
Sedlak, of American Life League, acknowledged the inclusion of the Affordable Care Act provisions "complicates" the bill's passage.
"We always hope that we can get a straight up-and-down vote on defunding Planned Parenthood by itself. We can win that on its own merits, but this is the way the bill was passed," Sedlak said. "We're hoping the Senate will look at this bill and look at the defunding provisions of Planned Parenthood and pass it. That's what we're hoping to see."
Changing the Dialogue
To date, the Center for Medical Progress has released 11 undercover videos showing Planned Parenthood officials discussing, in a blunt manner, the harvesting and selling of fetal organs. The Center for Medical Progress says the videos are proof that Planned Parenthood traffics fetal tissue for a profit and that it even performs partial-birth abortions to procure body parts.
The latest video, released Oct. 27, appears to show an abortionist for Planned Parenthood in Austin, Texas, describing a partial-birth abortion procedure to terminate living, late-term fetuses that she hoped would yield intact fetal heads for brain harvesting.
Planned Parenthood says the videos are "highly edited" and claims that its affiliates only charge reimbursement costs for procuring fetal tissue, which is legal. Still, earlier this month, Planned Parenthood announced that it would stop taking money from researchers for aborted fetal organs.
Sedlak said that the undercover videos have been instrumental in turning public opinion and more members of Congress against Planned Parenthood.
"These videos over the summer were absolutely terrific in terms of showing people the truth of Planned Parenthood and the callousness of the people there," Sedlak said.
Day of Democrats for Life agrees the videos have had a "major impact." She noted a recent Reuters poll that found that public support for federal funding of Planned Parenthood dropped 20 points — 54% to 34% — after respondents saw the videos and learned more about the abortion provider's policies and procedures. She noted that Planned Parenthood, which has a $1.2-billion budget, performs more than 330,000 abortions a year.
"We shouldn't be funding the largest abortion provider in the nation," Day said. "Most people don't want their taxpayer dollars going there."
Abortion Conference Videos
Potentially even more compelling, in terms of shifting the public debate, might be the contents of Center for Medical Progress videos of comments apparently recorded at the April 2014 national conference of the National Abortion Federation. The footage, which was previously under a restraining order, was leaked and published by a conservative online news site on Oct. 23.
Conference participants freely discussed grisly events that occur during and after abortions, sometimes to laughter and applause. During one panel discussion, a female doctor commented that it's undeniable to abortionists that the fetuses they abort are living persons, and she suggested this should be openly acknowledged when pro-lifers point out this reality.
"Let's just give 'em all the violence: It's a person; it's killing," she said. "Let's just give them all that."
Students for Life of America subsequently created a mash-up of quotes from the conference video and posted it on the pro-life group's YouTube channel.
"It's no wonder NAF sought a restraining order — these tapes expose the gruesome reality that abortionists face every day and the kinds of illogical justifications they use to end the lives of tiny human beings," Students for Life of America President Kristan Hawkins said in an Oct. 28 blog post. "This is the reality of abortion — eyeballs dropping in the laps of abortionists, heads getting stuck, women in pain — and to hear advocates laughing about the dismembering of babies is stomach-churning. Would the general public be laughing along with them?"
Register correspondent Brian Fraga writes
from Fall River, Massachusetts. 
Register staff contributed to this report.