Vatican Secretary of State Briefly Meets With His U.S. Counterpart
Cardinal Pietro Parolin and John Kerry reportedly discussed tensions in the Middle East and the possible closing of the Guantanamo Bay detention center.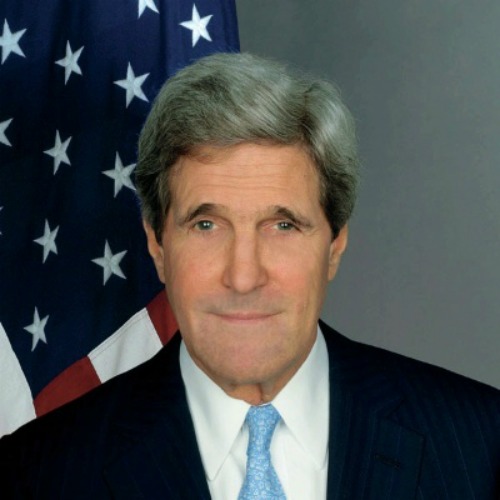 VATICAN CITY — The Holy See's secretary of state, Cardinal Pietro Parolin, held an hour-long meeting with his U.S. counterpart, John Kerry today, during which the two officials discussed the situation in the Middle East and the possibility of closing the detention center at Guantanamo Bay.
Vatican spokesman Jesuit Father Federico Lombardi said the main topics discussed were the situation in the Middle East and the commitment of the U.S. to avoid an escalation of tensions and explosion of violence.
Kerry, who was in Rome for separate meetings with Russian Foreign Minister Sergei Lavrov and Israeli Prime Minister Benjamin Netanyahu, also spoke with Cardinal Parolin about a commitment to resume negotiations between Israel and the Palestinians. Talks brokered by Kerry last year broke down in April, with President Barack Obama blaming both sides for their collapse.
Turning to Guantanamo, Father Lombardi said Kerry underscored the "commitment of the United States to close the Guantanamo prison and the desire for the Holy See's support in the search for appropriate humanitarian solutions for the current detainees."
For many years, the U.S. bishops have called for the closure of the detention center, with the latest appeal issued by Bishop Oscar Cantú, chairman of the U.S. bishops' Committee on International Justice and Peace.
Symbol of Human-Rights Violations
In a Dec. 9 letter to Clifford Sloan, the U.S. State Department's special envoy for Guantanamo's closure, Bishop Cantú said the center has become "a symbol of violations of basic human rights, as detainees have been abused and held in indefinite detention without trial."
He added that the U.S. bishops supported efforts to speed up the transfer of detainees out of Guantanamo, adding that closing the facility would help the U.S. "regain its moral standing as a defender of human rights" and "strengthen national security."
The Vatican said the brevity of today's meeting prevented Kerry and Cardinal Parolin from examining other issues in depth, though some were mentioned — in particular, the situation in Ukraine and the emergency surrounding the Ebola outbreak.
The Vatican said Kerry's delegation included U.S. Ambassador to the Holy See Kenneth Hackett and two members of the State Department staff. The Holy See was represented by three Curia officials responsible for the topics covered.
Kerry, the first Catholic secretary of state for 33 years, last visited the Vatican in April, when he accompanied Obama on his visit to Pope Francis. The U.S. official also had a longer, 90-minute private meeting with Cardinal Parolin in January, during which they discussed a wider range of issues, including health-care reform, Syria and the role of the Church in South Sudan.
Edward Pentin is the Register's Rome correspondent.