US Bishops Announce Nine-Week Novena Ahead of Supreme Court Confirmation
'Novena for the Legal Protection of Human Life' is being led by the U.S. Conference of Catholic Bishops.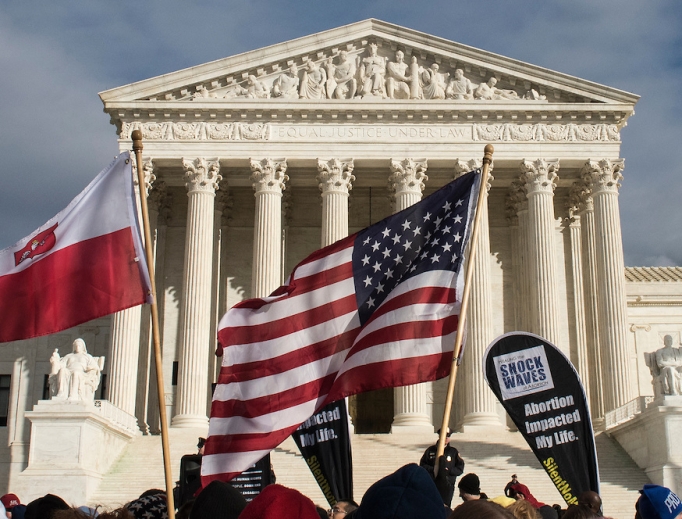 WASHINGTON —  A "Novena for the Legal Protection of Human Life" is being led by the U.S. Conference of Catholic Bishops. Catholics are being encouraged to take part ahead of the Senate confirmation hearings for Judge Brett Kavanaugh's nomination to the Supreme Court.
The novena will be prayed each Friday between Aug. 3 and Sept. 28. The initiative is part of the USCCB's ongoing "Call to Prayer for Life, Marriage and Religious Liberty."
Every Friday, those who have signed up to the "Call to Prayer" program will receive the day's prayer intentions by email or text message.
Senate confirmation hearings are set to begin in September, and there are expectations that Kavanaugh could be confirmed by the time the Supreme Court begins its next session in October. Kavanaugh's nomination has been welcomed by Catholics and pro-life groups who hope he could form part of a majority on the court in favor of overturning controversial abortion decisions like Roe v. Wade.
Roe, along with the companion decision in the case Doe v. Bolton, found a legal right to abortion throughout all nine months of pregnancy, regardless of circumstances.
(Read Register background stories here and here.)
The novena is tied to the confirmation process, and the prayers of Catholics are important, Greg Schleppenbach, associate director of the USCCB Pro-Life Activities Secretariat, told CNA. He predicted that the confirmation process will be "very contentious," with much of the debate centered around the issue of abortion.
"As we've already seen, the pro-abortion side is making this all about Roe v. Wade. It will clearly be contentious on that issue alone, and perhaps others. But certainly, the other side has been making Roe v. Wade a central issue, if not the central issue, in this confirmation process."
Schleppenbach hopes that the novena and prayer initiative will help teach the public and Congress about what the Roe decision and its effects have actually meant in the United States.
The novena "presents an opportunity for us to educate the public on Roe v. Wade and to urge them to pray for this very important intention [life] that transcends even this particular nomination," he told CNA.
"One of the things we know about public opinion, about public knowledge, is that there's a lot of misunderstanding about how radical Roe v. Wade is."
Schleppenbach believes that recent polls indicating a high level of support for the decision are misleading, as most simply do not know what exactly overturning Roe would mean.
This prayer effort will go on even after Kavanaugh's confirmation process ends, with hopes that this is just the beginning of a shift toward a culture where "unborn children are protected in law and welcomed in life."
The novena is a "very concrete and effective way" for those who are concerned about human life to combat the "culture of death," said Schleppenbach.
"The fact that this effort focuses on and encourages people to pray and to fast is critically important. It is absolutely one of the most productive, effective pro-life actions that we can take," he told CNA. 
"I very strongly encourage everyone to participate in the prayer and fasting and to utilize the educational materials on Roe, sharing them with others."
Information on how to participate in the novena via the USCCB website.