Trump Administration Redoubles Its Efforts to Get Aid to Iraq's Christians
While Iraqi Catholic leaders continue to express concern that U.S. assistance hasn't materialized, USAID this month pledged an additional $178 in funding to support Christians and other vulnerable communities.
WASHINGTON — Vice President Mike Pence made a promise last year that the United States would send aid directly to the persecuted Christians in Iraq through the U.S. Agency for International Development (USAID) and through faith-based groups that work in the region.
One year after Pence's pledge, USAID, the State Department and some in Congress have redoubled their efforts to ensure that U.S. aid effectively prioritizes Iraq's dwindling Christian communities.
However, some of Iraq's Christian leaders have complained that U.S. aid efforts have fallen short.
The population of Iraq's Christians has gone from 1.5 million in 2003 to just 200,000, causing Chaldean Archbishop Habib Nafali to say, in a recent interview with Catholic News Service, that "another wave of persecution will be the end of Christianity after 2,000 years" in the region.
Archbishop Bashar Warda of the Iraq-based Chaldean Church told the Register in June that the aid situation had actually worsened since Pence's initial promise. He cited poor decision-making on the part of USAID officials when it came to administering the funding and said USAID vetoed project proposals from local Church-related groups without explanation.
Cardinal Raphael Sako, the patriarch of the Chaldean Church, also recently criticized U.S. aid efforts as ineffective, saying at the Vatican's youth synod that, "until now, there's nothing [from the U.S. government] to help these people return to their homes."
However, on the same day as Cardinal Sako's remarks, USAID pledged to spend more than $178 million in U.S. foreign assistance to support Christians and other vulnerable communities in Iraq, bringing "total U.S. assistance for this population to nearly $300 million since Fiscal Year 2017, implemented by both the State Department and USAID."
USAID Administrator Mark Green told the press at the synod that he disagreed with Cardinal Sako's comments regarding the situation. He met with the cardinal at the Vatican following his remarks to provide a progress report.
Green spoke with EWTN's Lauren Ashburn following his meeting with Cardinal Sako and told her he "had lots of good news to bring to his attention," adding, "I think he was very pleased."
"What we're trying to do is make sure that we're working with groups that are on the ground, not in Washington solely, not in Rome," he emphasized, "but those that are working with communities, and faith communities right on the ground in northern Iraq, so that we can mobilize those resources, get them out most quickly, but, also, have the demonstrable results."
A Road Home
USAID spokesman Clayton McCleskey highlighted for the Register some recent progress the organization has made in helping Iraq's Christian communities on the ground.
He pointed to Green's announcement of a new "special representative for minority assistance," Max Primorac, who is based in Erbil "with the specific charge to engage with local leaders and their communities and ensure our aid is truly reaching those who need it most."
Just this week, USAID celebrated the reopening of the road to the Chaldean Christian town of Batnaya on the Nineveh Plain, which will help facilitate the return of the town's Christians who have been in a displaced status in neighboring towns.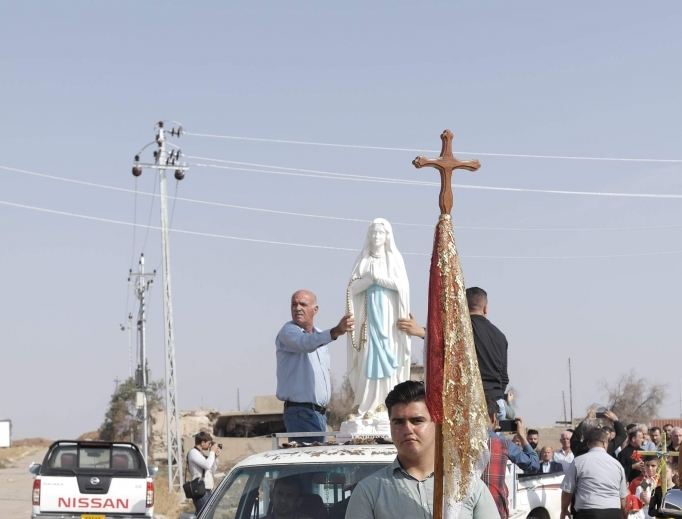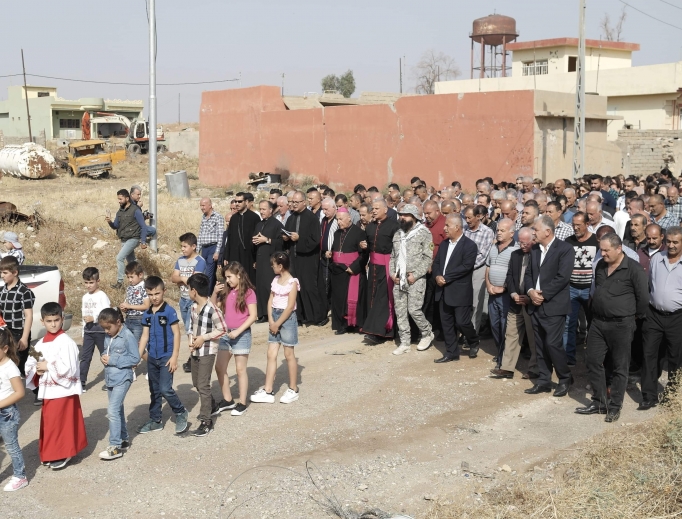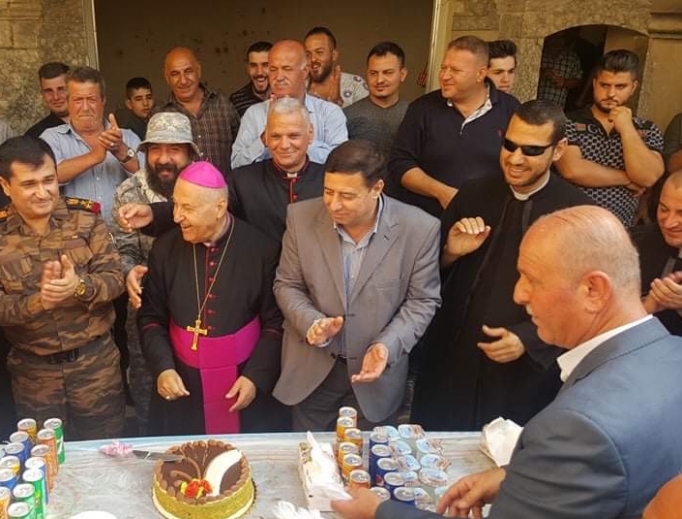 Archbishop Warda, who had particularly regretted the town's inaccessibility in his June interview with the Register, praised USAID and the other organizations that worked with the parties involved.
"We pray that this has not come too late for us, as we remain very late in the day for our survival as a people in Iraq, but this event truly brings us real joy and hope which we so desperately need," Archbishop Warda said in a statement earlier this week.
McCleskey also highlighted a recent "Memorandum of Understanding" (MOU) between the Knights of Columbus and USAID in which the two groups "will work together to identify populations in need and assist them, convene local actors, advance pluralism and collaborate on efforts to prevent future atrocities."
Knights of Columbus representative Joseph Cullen told the Register that the group is providing more than $700,000 in funding for projects, co-designed with USAID, aimed at the needs of Iraq's Christians and other religious minorities.
He said the funds "will enable the providing of psychosocial services to the primarily Yazidi IDP [internally displaced people] community in Dohuk, a property-rights center at the Catholic University of Erbil to help Christians and Yazidis with property-rights claims, and the restoration of Christian cemeteries destroyed and desecrated by ISIS in northern and southern Nineveh."
Congressional Aid Efforts
While the Trump administration looks to expand its partnerships on the ground and direct aid where it's most needed, some in Congress are advocating additional solutions to help Iraq's Christian minority in the long term.
Rep. Jeff Fortenberry, R-Neb., introduced a resolution in the House earlier this month that calls for the U.S. to "develop a coordinated and implementable plan for a stabilization and security mission in the region" and train "regularized national military structures that include Christian and Yezidi local security forces."
Fortenberry told the Register that the security resolution "will draw further attention to the urgent situation faced by oppressed religious minorities in Iraq still recovering from the ISIS genocide."
Fortenberry traveled to Iraq in July to evaluate U.S. aid efforts and said that "changes have been made and a more direct aid response is underway, which is all for the good."  
However, he emphasized that, "for the economic aid to be sustainable, a new security settlement initiated by the international community but led by the Iraqis is absolutely necessary."
Another key piece of legislation aimed at helping Iraq's Christians and other victims of the ISIS genocide finally passed the Senate earlier this month and is expected to be signed into law by President Donald Trump.
The Iraq and Syria Genocide Relief and Accountability Act, sponsored by Rep. Chris Smith, R-N.J., would direct U.S. aid funding to prioritize victims of ISIS, mandate that the State Department gather evidence of the genocide perpetrated by ISIS on Iraq's religious minorities, and assist in the efforts of other countries to prosecute those behind the genocide.
Smith told the Register that the passage of his bill is "is a significant step forward toward ensuring that U.S. policy helps all the victims of ISIS genocide and leaves no one out."
"As the U.S. has recently worked to correct the policies which under President Obama excluded these communities from aid, my legislation would give clear direction from Congress to the administration to ensure that humanitarian and reconstruction aid — as well as robust accountability for those who committed atrocities — gets to these communities and enables them to survive into the future," he said.
Optimism
Overall, Smith is optimistic that U.S. aid efforts in the region are on the right track.
"I continue to have conversations with the administration on ensuring that U.S. aid reaches the survivors of ISIS genocide who desperately need it," he said, "and everything I have seen of late suggests that the U.S. is indeed on track to provide for the needs of Christians and other genocide survivors in Iraq. The overall needs of these communities are great, but we are on the way to fulfilling our promise of emergency aid."
Register correspondent Lauretta Brown writes from Washington, D.C.