Marjorie Dannenfelser on 'A Moment of Historic Opportunity'
Pro-life leader details her hopes for the Trump presidency.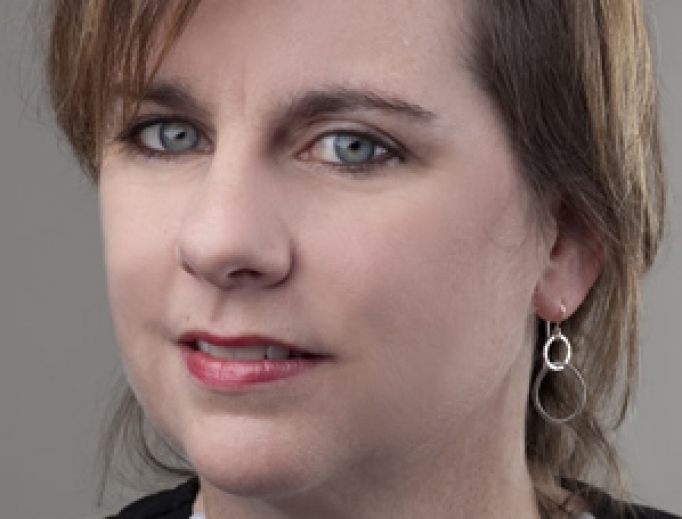 One of the key developments in Donald Trump's successful presidential campaign came in September, when Marjorie Dannenfelser declared her support for his candidacy and was appointed as the leader of Trump's national pro-life coalition.
The appointment of Dannenfelser, the president of the Susan B. Anthony List (SBA List), followed on the heels of a letter to pro-life leaders in which Trump pledged to nominate pro-life justices to the U.S. Supreme Court, sign the Pain-Capable Unborn Child Protection Act, defund Planned Parenthood, and make the Hyde Amendment that prohibits federal funding of abortion into permanent law.
In advance of Trump's Jan. 20 inauguration, Dannenfelser spoke with Register Senior Editor Matthew Bunson about how the new president secured the support of pro-lifers and the steps that should be taken in order to translate his pro-life promises into meaningful action.
Looking back, are you surprised at the levels of support he received from Catholics? Was there a moment in the campaign that was decisive in securing pro-life and Catholic votes?
Like many other groups, pro-lifers and Catholics were skeptical of Donald Trump at first. However, over the course of the primary and then the general election, Donald Trump's commitments to the pro-life movement became stronger and stronger.
He put solid pro-life leaders around him like Vice President-elect Mike Pence and campaign manager Kellyanne Conway, both longtime friends of SBA List.
He then committed in writing to four specific pro-life priorities, drawing a clear line between himself and Hillary Clinton.
Then, at the final general-election debate, Mr. Trump went on offense, calling out Hillary Clinton for her support for abortion on demand up until the moment of birth. He boldly described the horrific reality of late-term abortion on demand. That was an historic moment. For him to use the platform of the debate to draw attention to the plight of unborn children was truly heroic.
He provided absolute clarity to pro-life and Catholic voters.
The president-elect has pledged himself publicly to supporting the pro-life cause over the next four years. What do you view as the most important steps that he and his administration can take in fulfilling that pledge?
The first step is putting the right people in place who will help you carry out your agenda.
Mike Pence, who led the fight to defund Planned Parenthood nearly a decade ago, has been in charge of the transition team, and we're very impressed by the skill and experience of the entire team of people he is working with — particularly those tasked with domestic policy. 
What legislation would you like to see Congress send to the president for his signature?
The most immediate pro-life bill Congress can get to President Trump's desk will be the reallocation of Planned Parenthood funding to community health centers.
Last year, congressional Republicans proved this can be done through the budget reconciliation process. They put a bill on President Obama's desk that, for the first time since they began receiving federal funding nearly four decades ago, defunded Planned Parenthood and rerouted those moneys to community health centers.
Speaker [Paul] Ryan, Sen. [Roy] Blunt and other pro-life allies on the Hill have said the reconciliation package will include this measure. We are so encouraged by this historic opportunity.
President Trump will have one immediate Supreme Court pick and possibly one or two more over the next few years. What is your ideal for a justice to succeed the great Antonin Scalia? And how significant is the opportunity to fill other federal courts? How many vacancies are there, and will Trump be able to have a serious impact?
Fortunately, candidate Trump has already given us two lists of potential Supreme Court picks; and, indeed, the names on those lists went a long way, in terms of showing the pro-life movement that he was serious about this promise.
Our friends at Federalist Society, Alliance Defending Freedom and others have thoroughly vetted the names, and it is a gold mine of strong constitutionalists.
We're looking for a nominee who will defend the constitutional right to life of all Americans — including the unborn — and protect the human rights and dignity of all.
This pick and the potential others are of huge importance for the nation, since they could impact pro-life laws for generations to come.
What do you see the SBA List doing over the next four years? What are your priorities?
We will help President Trump and the pro-life Congress stay true to the commitments they have made.
There are those who argued that having a pro-life president, Senate and House of Representatives might actually damage the pro-life cause because of the risks of disappointment, the dangers of galvanizing the pro-abortion forces and the perils of complacency. How would you respond?
Complacency is certainly a risk. We're at an historic, but fragile, moment. The pro-life voters who were critical to Trump's victory cannot now sit back. Now is the time to get more engaged than ever before. The abortion lobby is already bouncing back from their electoral defeat and preparing to fight because this is a do-or-die moment for them. Are we treating it the same way? We will need pro-life Americans to stand up and speak out louder than they ever have, call their members of Congress, pray, donate and demand that the pro-life agenda is carried out.
Finally, how would you describe the pro-life situation in America right now?
We're at a moment of historic opportunity, especially when it comes to taking down America's largest abortion provider. For a century, Planned Parenthood has relentlessly marched forward with its message of eugenics and abortion, taking the lives of millions of unborn children and denying women the truth. They have intimidated political leaders and destroyed the careers of good men and women in office. Now, for the first time since our tax dollars were turned over to them a half century ago, we have the chance to convert federal funding to alternatives that honor community values and respect human life. We must seize this opportunity.
Matthew Bunson is senior contributor
to the Register and EWTN News.