Hermits and Holiness
Solitude for the Sake of the Church
In Slinger, Wis., Sister Joseph Marie of the Trinity leads a simple, separated life of prayer. 
She is a hermit, a particular religious vocation that the Catechism of the Catholic Church (920) describes as "a call to find in the desert, in the thick of the spiritual battle, the glory of the Crucified One."
Her call to live a solitary life began as a teenager, when she was drawn towards the Carmelite order after reading the writings of St. John of the Cross. However, her desire for religious life was put on hold due to some physical setbacks, but her interior calling never went away.
"In 1982, a bishop was my spiritual director during a retreat. I told him that my life was a blank check for the Lord to fill out. Whatever he willed of me, I would do. Subsequently, that bishop authenticated my call to the solitary life," Sister Joseph Marie told the Register.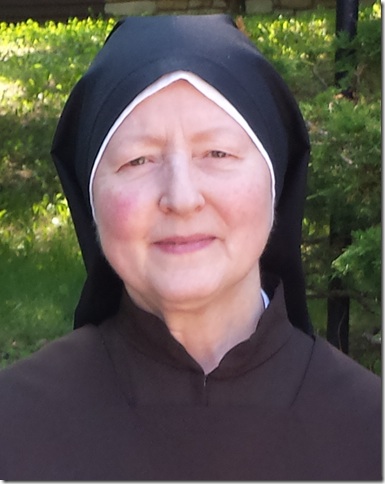 "In 1983, I was given a nihil obstat [providing approval] from Rome and professed my first vows on May 29, the feast of the Most Holy Trinity."
Ironically, her canonical status as a consecrated hermit became effective in November of 1983 at the very moment that the revised Code of Canon Law took effect. The 1983 Code of Canon Law made particular provisions for men and women who felt a calling to consecrate themselves to God through the hermitic life without the necessity of being a member of a religious congregation or institute.
In Mesa, Idaho, Sister Mary Beverly Greger, a Hermit Sister of Mary, has lived as a hermit for 32 years. She is the co-founder of Marymount Hermitage, which was solemnly dedicated by Bishop Sylvester William Treinen of Boise in 1984.
"God called me at age 7 to belong to him," she said. "At the age of 17, I entered the convent and became an active religious in Oregon."
She was a middle-school teacher for 10 years. After her final profession, however, she heard the voice of Jesus calling her to a life of prayer, silence and solitude as a hermit.
"Giving up community life and teaching was the most difficult thing I have had to do in my life. It was a great sacrifice," she related. "After about 15 years in community, I left to become a hermit in Idaho; and, soon, I will be celebrating 50 years as a consecrated woman in and for the Church."
Overcoming Misconceptions
While she couldn't imagine being happier in her unique vocation, Sister Beverly's day-to-day life is not without struggles.
"My most serious and consistent struggle is to stay focused on 'the one thing necessary,' like the Virgin Mary: that is an interior life that is intense and dedicated to prayer. Like any American, it is easy for work and other responsibilities to intrude on my time and energies."
While Sister Joseph Marie deals with staying on the right spiritual track as well, she noted that she often feels ostracized from some in the Church community, and even other religious, who think her life of solitude and prayer is crazy, odd and useless.
"This is certainly painful," she said, "but that can be purifying — and, therefore, good can come of it."
"This particular calling requires spiritual maturity and a balanced personality," Sister Joseph Marie explained. "It is a vocation that can seem appealing to deluded individuals seeking little else than security in a religious setting — imagining a roof over their heads and food on the table, with nothing to do but pray and sleep and be taken care of. That is neither real life nor a real vocation."
The Rule
Both of these canonical hermits adhere to a rule of life and have a particular charism similar to any member of a religious order.
In Sister Beverly's case, her day starts at 4am and ends at 8pm. In between are many hours of prayer, chores, reading and study.
She shared, "My life is based on the Rule of St. Benedict, but I am not a Benedictine. The Constitution of the Hermit Sisters of Mary adapts the (Benedictine) Rule to the eremitical life, and the bishop of Boise is my superior."
Since its founding in 1983, Marymount Hermitage has usually had a resident chaplain, allowing for daily Mass. However, if that is not the case, she said that her trip across rural Idaho for Mass can consume three to four hours of her day.
With the hermitage's 100 acres of high-desert ranch land and 10 buildings, Sister Beverly's day is also filled with her apostolate of offering welcome to those who want to come for a retreat and "a place to pray more deeply and develop their relationship with God."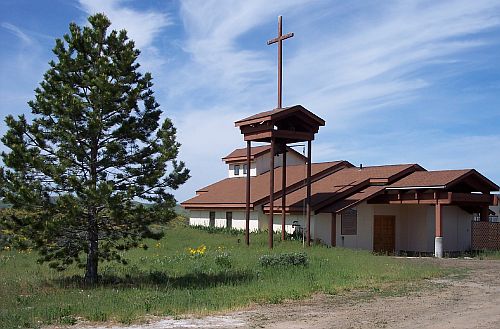 She makes herself available to teach or conduct retreats at local parishes or at Boise's diocesan retreat center as well.
Sister Joseph Marie told the Register that her rule of life is one she wrote and is rooted in Carmelite spirituality. The Carmelite Hermit of the Trinity Rule is "above all a law of love, lived with love and for love," she said.
Besides the important work of daily Eucharistic worship and liturgical prayer, her apostolates are varied.
"The hermit's day consists of required elements, but the precise schedule is subject to rearrangement if and when God's plan brings unexpected events at a moment's notice," she noted.
Among her varied works are spiritual counsel or direction and publication work. She worked closely with the late Father Thomas Dubay, an EWTN regular, with editing, indexing and typing manuscripts for many of his well-known books.
Balancing Community and Solitude
While the canonical eremitical life was canonically blessed in 1983, its roots can be traced to the early Church and the Desert Fathers, who were some of the first Christian monks to live in solitude in the deserts of Egypt, Palestine and Syria.
For example, the Church celebrates one of the desert ascetics of Egypt, St. John Cassian (360 – 435), on July 23.
Their sayings, which consisted of spiritual advice, reflections and anecdotes, became the inspiration for Western monasticism for such communities as the Benedictines, Carthusians and the Camaldolese Fathers, among a myriad of others.
Father Cyprian Consiglio is the prior of the New Camalodi Hermitage in Big Sur, Calif., a community of 16 hermits who try to spend half of their day in community work and the other half in personal prayer and study.
"Our charism actually consists of what is called the triplex bonum, the threefold good: community, solitude and missionary martyrdom," he said.
Solitude is primary spent in each of the hermit's personal cells. The cells in a Camaldolese hermitage are separated from each other and have a garden. These physically separate dwellings make the hermitage look something like a monastic village, according to Brother Ignatius Tully.
"Each of our cells has a sleeping area, chapel, bathroom, a central space for daytime activities or studies," he said.
He added that the cell should provide a silent atmosphere for the monk to facilitate contemplation and encounter God.
Among his daily responsibilities, Brother Ignatius is the librarian of the hermitage; he is in charge of ordering new books, cataloging and repairing broken books. He also works in the monastery's bookstore.
The New Camalodeses Hermitage, with its magnificent vistas of the Pacific coastline, is also a popular spot for individual and group retreats.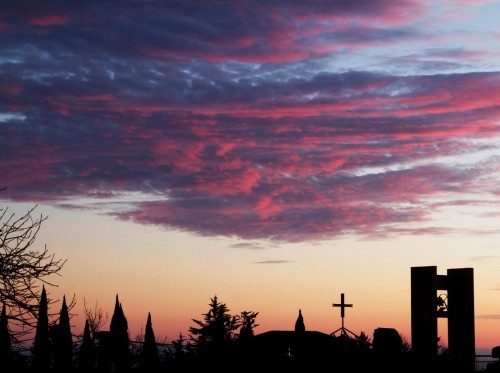 While there, retreatants have a chance to get a taste of the eremitical life, a charism that the Church sees as crucially important.
"I think our vocation offers both witness and intercession. Perhaps we witness to the world, with all of its distractions, that spending time alone and living simply can bring immense inner rewards," said Brother Ignatius.
"The other area of great importance is intercession. The hermit monk may live with a level of isolation from the world, but that does not mean that he's separate from it. As one spends time in solitude, I think one starts to see that the monk brings the needs and wounds of the world ever more into one's prayer."
Sister Beverly agrees.
"The eremitical life in the Church flourishes most when the culture is stressed and needy and the Church is suffering and persecuted. The renewal of the eremitical life in our day, which we are witnessing, is necessary because the prayer and sacrifices of hermits are needed to support the life of the Spirit in the Church, in the lives of Christians, in our troubled era."
Eddie O'Neill writes from Rolla, Missouri.