Catholic Major League Baseball All-Star Shares What Matters Most
Former Oakland A's captain and three-time world champion Sal Bando speaks of Christ and his Church.
Playing in the Major League Baseball All-Star Game is a dream of many young baseball players, and third baseman Sal Bando was able to live this dream four times. He made his All-Star Game debut in 1969, which was followed by three consecutive appearances from 1972 to 74, all with the Oakland Athletics. It was during this three-year stretch that Bando captained three World Series championship teams as well.
While everything was going smoothly on the field, Bando grew distant from the Catholic faith of his youth. It wouldn't be until he started experiencing baseball troubles that he was reminded of how important Christ and his Church are. By this time, the Cleveland native's best playing years were behind him, but he had regained a Catholic perspective on life before retiring in 1981 with the Milwaukee Brewers.
Bando was the general manager of the Brewers 1991-1999, and in 2006, he helped to launch Catholic Athletes for Christ, a group he continues to serves today as an Athlete Advisory Board member.
Bando spoke with Register correspondent Trent Beattie in anticipation of this year's "Midsummer Classic," which takes place July 14 at Great American Ballpark in Cincinnati.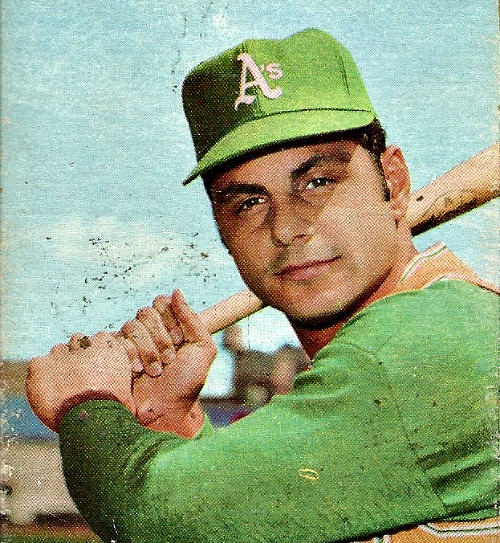 You were a four-time All-Star. What are your top All-Star Game memories?
The most memorable All-Star Game was the first one in 1969, not so much for the game itself, but what happened around it. That season was celebrated as the 100th anniversary of Major League Baseball, and it was also the 40th anniversary of the All-Star Game. It took place in Washington, D.C., so we had an event with President Nixon. There were so many things going on leading up to the game.
The game was rained out, so we actually had to play it the day after it was supposed to take place. After all the celebration before the game, and then the delay in playing it, I did get a hit against Bob Gibson, a fantastic pitcher. That was probably the top playing memory, as far as All-Star Games go.
Do you have any predictions for this year's All-Star Game?
Well, the players see the game as more of a showcase for their talents than a team effort. They aren't so much into winning it as they are into just doing well for themselves and showing people they know how to hit a homerun or throw a flaming fastball. This makes it a game for fans rather than one that really indicates how well the American and National Leagues are playing against each other. However, I will say this: The American League does look strong.
What are the biggest differences between pro baseball in your time and today?
The game of baseball hasn't changed much at all, but one thing is that it's geared more toward offensive output today. A combination of a lot of great hitters and not as many great pitchers contributes to this, and so do the many ballparks that are favorable to hitting.
Most of the changes in the game between my time and now don't have anything to do with actually hitting, throwing or catching a ball. The differences are outside the game itself and are closely linked with how fans perceive the game. There's much greater media exposure, and the salaries are way above what they used to be. Players were treated well in my day, but, now, it's far above what we experienced.
Does all the attention make it tougher to keep a balanced perspective on life?
It certainly doesn't make it easier. By the time I was 30 years old, I had been in four All-Star Games and won three World Series titles. This can really go to your head, if you don't have a stable spiritual foundation. I had taken the Catholic faith seriously before my major-league career, but baseball eventually became even more important than God to me. I was living and breathing baseball, without much thought of what God expected from me.
It took on-the-field struggles to open my eyes and see how I needed to get things in the right order. I saw that my idol of baseball was really a passing thing, but that God would never become irrelevant. No matter what life might bring, God has to be the first priority. This is essential for anyone to be reminded of, but probably even more so for someone who plays professional sports.
Active belief in God helps us through the ups and downs of life. Someone who is close to God doesn't get carried away by success, nor does he get depressed by failure. He can even become indifferent to results, because he knows that God wants a sincere devotion and intention on our part, not a specific result. As long as we pray daily and make use of the sacraments Jesus has given us, our efforts to get the right things done will be fine.
Even though most MLB stadiums have Masses today, there weren't any in your playing days.
There were some isolated places were you could have a Mass said, but no, it was nothing like it is today. I've helped Ray McKenna, the founder of Catholic Athletes for Christ, get Masses into more stadiums for Catholic players and other club personnel. Depending on what the schedule is like, some people can get to a Mass in a church on Sunday, but other times it's very difficult, so Ray has put a lot of effort into getting the Mass closer to Major League Baseball employees around the country.
I'm not as involved in Catholic Athletes for Christ as I used to be, but I am still part of the Athlete Advisory Board, along with other major leaguers like Mike Sweeney, Jeff Suppan and Craig Stammen. Letting people know that everything — even the sporting world — is God's domain is a very worthwhile thing. I'm happy that more and more professional athletes are seeing this, too. Overall, they are much more likely to speak publicly about God than they used to be.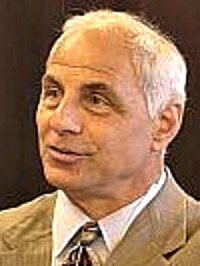 What do you appreciate most about the Catholic Church?
The list of great things about the Church is a long one, but the Mass has to be the most important. It has everything in it that we need to be united with God. The readings from the Old and New Testaments and the sermon are important, but the most important of all is the Eucharist. There's an all-encompassing peace that comes from receiving Jesus in the Eucharist and silently praying afterward. That's a time of great devotion, if we make it so.
As much fun as it was to play in four All-Star Games and win three World Series, those things don't come close to receiving the Eucharist just once. No amount of material success can replace the loss of grace; because grace is what connects us to God.  Unless that connection is active, we're going to be uneasy. Like St. Augustine prayed, "You have made us for yourself, O Lord, and our hearts are restless until they rest in you." This becomes most apparent when we receive the Eucharist.
Register correspondent Trent Beattie writes from Seattle.