Archbishop Lori: Investigation Begun in W Va. Into Allegations Against Bishop Bransfield
The Baltimore bishop was charged by Pope Francis with investigating allegations of 'sexual harassment of adults' against Bishop Bransfield.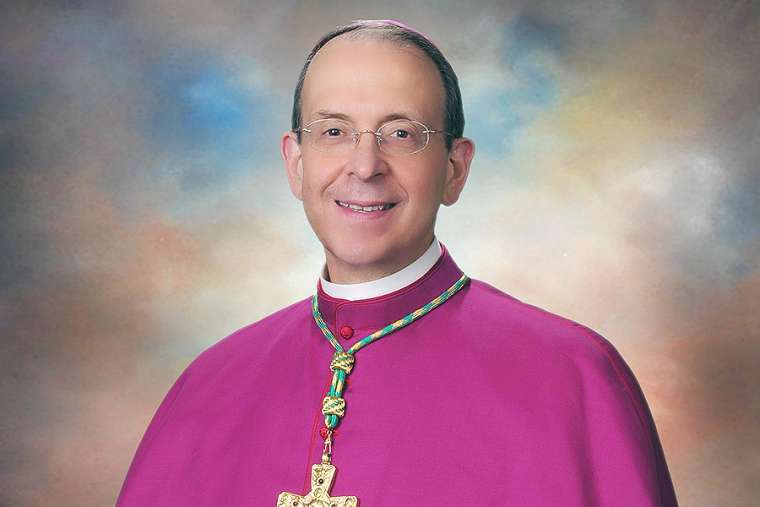 WHEELING, W.V. — Archbishop William Lori of Baltimore has begun an investigation into the alleged misconduct of Bishop Michael Bransfield, who until recently led the Diocese of Wheeling-Charleston.
Archbishop Lori was appointed apostolic administrator of West Virginia's only diocese Sept. 13 and was charged by Pope Francis with undertaking an investigation into allegations of "sexual harassment of adults" against Bishop Bransfield.
Bishop Bransfield's resignation as diocesan bishop was accepted by the Pope on the same day as Archbishop Lori's appointment.
In a Sept. 25 letter to clergy of the diocese, Archbishop Lori reported that he had formed a five-member investigative team "comprised of three men and two women, including one non-Catholic, who bring a breadth of investigative expertise and experience to their work."
Lori said that the team was already reviewing "more than three dozen calls to the hotline I established on the day of my appointment as administrator."
"I have asked for a thorough, independent and expeditious investigation," he added.
While Archbishop Lori was instructed to investigate charges that Bishop Bransfield had sexually harassed adults, Bishop Bransfield has faced other allegations in the past.
During the 2012 Philadelphia trial of two priests, one charged with sexual abuse and the other with enabling him, witnesses and a prosecutor alleged that Bishop Bransfield "may have known about sexual misconduct by [another priest] or abused minors himself," the Philadelphia Inquirer reported.
Bishop Bransfield denied those allegations.
Lori also announced that Msgr. Fred Annie, formerly vicar general and moderator of the curia in the diocese, would "step away from his duties in the chancery during the entirety of the investigation into the allegations concerning Bishop Bransfield."
Archbishop Lori appointed Bryan Minor, until now Wheeling-Charleston's human resources director, to serve as his "delegate for administrative affairs."
Minor, Archbishop Lori said, "will assist me in overseeing the daily operations of the diocese and will serve as the diocesan point person for the administrative issues that heretofore were the responsibility of the vicar general."
Minor has worked for the Catholic Church in West Virginia since 1996, serving in a variety of executive and development positions.
Archbishop Lori expressed his intention to serve as an active leader in the Diocese of Wheeling-Charleston, despite his obligations to his own Archdiocese of Baltimore. He asked for prayers and said that he would continue praying for the diocese.
"My primary concern remains the spiritual welfare of the clergy and laity of the Diocese of Wheeling-Charleston. To that end, I intend to make regular pastoral visits to the diocese, meeting with priests and celebrating Mass with and for the people."