Inspired by the Patron of Children: St. Nicholas Project Helps Kids in Need
Effort cares for a group of youngsters throughout the year to emulate the saint's specialty.
Why confine St. Nicholas to only one month of the year? As the patron of children, he's on the job all 365 days. The St. Nicholas Project in Vermont knows this well, as the effort cares for a group of youngsters throughout the year to emulate the saint's specialty.
"The St. Nicholas Project is a Catholic movement to mobilize Catholics to perform works of charity year-round for the children at the Kurn Hattin Homes for Children in Vermont," explained Father Lance Harlow, the project's founder. He is rector of the Cathedral of the Immaculate Conception and St. Joseph Co-Cathedral in the Diocese of Burlington, Vermont. "It is a collaboration between the Catholic community and the homes for the promotion of child welfare for children at risk."
The seed of the St. Nicholas Project with Kurn Hattin Homes in southern Vermont, a two-and-a-half hour drive from Burlington, began in 2005, when Father Harlow was assigned to St. Charles Borromeo parish in Bellows Falls. As pastor of St. Charles, he had jurisdiction over the welfare of the Catholic children at the Kurn Hattin Homes located in nearby Westminster.
Kurn Hattin provides a safe and healthy living and school environment for 106 boys and girls, ages 5-15, affected by family poverty, homelessness, abuse or other hardship when their families can't care for them temporarily or longer term.
Father Harlow began his association by giving the Benediction and other prayers at the annual Veterans' Day service and graduation; then he soon got involved in the extensive music program, in which he played several musical instruments. Six years later, he was reassigned to northern Vermont. But his connection to the homes remained.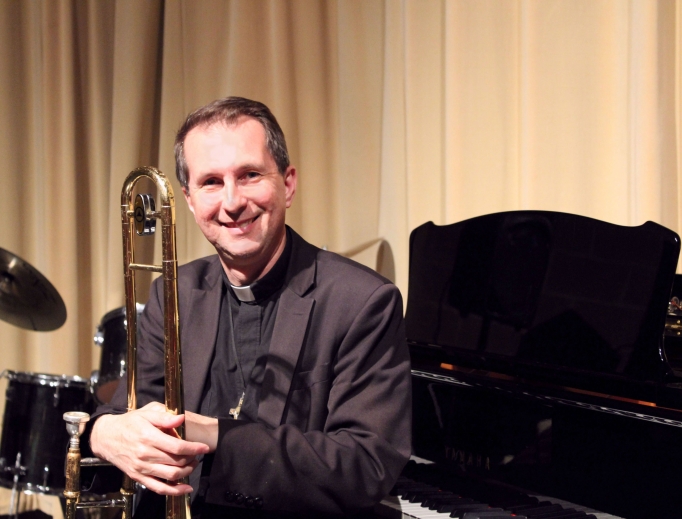 Year of Mercy Inspiration
Then, in 2015, for the Year of Mercy, he started the St. Nicolas Project to involve the Catholics in the Diocese of Burlington — which includes all Vermont — with the valuable work that takes place at Kurn Hattin.
"Because we no longer have a Catholic orphanage or direct child care in the diocese, the St. Nicholas Project provides a means for Catholics to participate in a ministry through a longtime established and respected institution devoted to the care of children in need since 1894," Father Harlow explained. It was founded in that year by a Protestant minister, and "Kurn Hattin" is an old biblical name for the Mount of the Beatitudes.
It was easy for Father Harlow to name his apostolate because, during his lifetime, St. Nicholas was well-known for helping children and families in need. Father Harlow inspired Catholic organizations and schools in the diocese to hop aboard the St. Nicholas Project. The St. Charles Council Knights of Columbus No. 753 in Bellows Falls not only collect sports equipment, but conducts a fall free-throw contest and a spring soccer challenge at the Kurn Hattin Homes, inviting area youth to participate. The Catholic Daughters of the Americas donated all of the proceeds from their annual raffle to support the boys and girls at Kurn Hattin, too.
"We've done a drive for winter coats," Father Harlow added, "and this fall had a back-to-school shoes program to collect money."
According to Kim Fine of the Kurn Hattin Homes, the St. Nicholas Project's shoe fundraiser in the fall was "very successful," raising more than $6,000 from parishioners in the diocese.
Also in late 2017, in honor of his upcoming 25th anniversary of ordination in May 2018, Father Harlow held a Christmas raffle, raising more than $20,000 for the homes.
This coming May, women will also be hosting a tea party to introduce more Catholic women to the St. Nicholas Project. According to Father Harlow, the diocese has also helped financially and materially.
"We're trying to tap into a variety of the population," he said. "The goal is it get the Catholic Church once again involved in direct care for the children. People are hungry to do things for children, especially knowing it's being mediated through a good organization. We're giving local to southern Vermont."
Father Harlow added that the effort serves as a lesson for local children. "Here in Vermont there are homeless and poor, so let the children respond enthusiastically to that, making Christmas cards and donating small presents for the kids there."
St. Nicholas' Helpers
Youngsters across the diocese are enthusiastic about the St. Nicholas Project. At Ascension Church in Georgia, Vermont, students in grades 3-8 make and write cards to students at Kurn Hattin.
"I matched up our students with recipients close to their ages," explained Heather Nielsen, director of religious education. "Grades 3-4 [made] handmade cards, and grades 5-8 wrote in cards we purchased." Each child did more than one card, "and we used it as an opportunity to talk about performing acts of mercy for those less fortunate."
She said the students were really excited to send the cards and help fellow children. "For most, it was hard to imagine going to a school away from their parents at such a young age."
Nielsen added, "It was a chance to teach about being part of a larger church community, and it was a good reminder that Christmas isn't about the gifts we receive. It's about the celebration of Christ's birth, and small acts like this are a way for us to share with others who may be going through a hard time — [to show] that his love is always with them."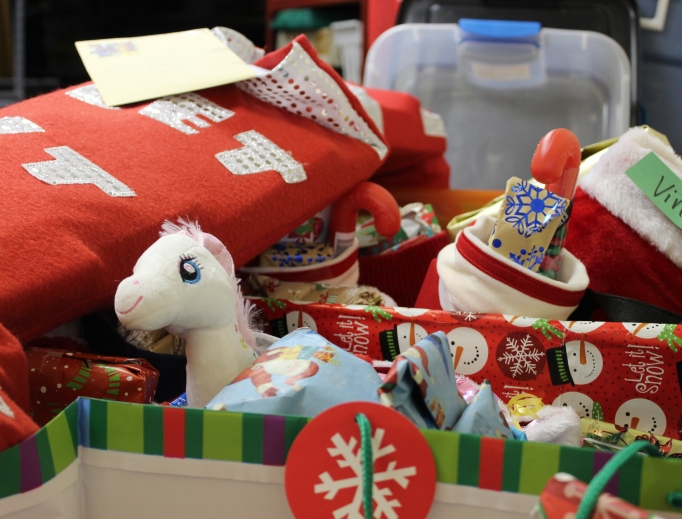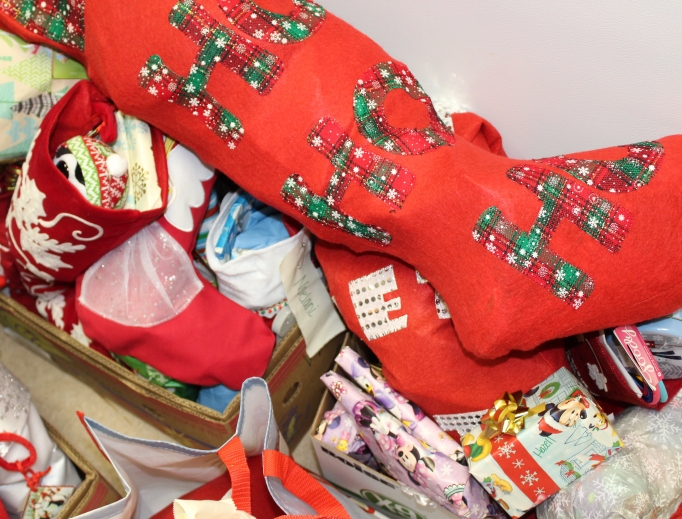 At St. John the Evangelist in St. Johnsbury, 105 miles from Kurn Hattin, 23 children also make and send greeting cards. "In a time in which they are receiving gifts, this teaches them to also give," said Eydie Aremburg, the parish's director of religious education.
Another spinoff of the St. Nicholas Project started when benefactor Lisa Palmer began an "Adopt a Stocking" program to benefit the children and involve her friends. When she put the word out, Palmer got "an overwhelming response. People wanted to be involved. The idea was to adopt a stocking and get the name of the child and a wish list of what the child wanted. We got back stockings plus a lot of gifts. It was humbling to see how generous people were," she said.
They were excited and "bought pretty much everything on the lists," Palmer added, from a particular simple toy, journal or glittery pens for the girls to basketballs or sports-themed hats and gloves for the boys.
She and her parents were among the benefactors who attended the homes' annual Christmas concert.
Palmer shared a touching moment that came of the generosity. "The other day I received in the mail handwritten thank-you cards from every child," she said. "One little girl said, 'I love my stocking so much my eyes just lit up when I saw it.' They're very thankful for the smallest of things."
As are the benefactors, who hail from all over. Father Harlow says that people write to him, saying, "We want to help you with the children."
For his continuous work, the Kurn Hattin Homes surprised him, presenting him with the 2017 "Charles Albert Dickinson Award," as the proclamation said, "for his unwavering dedication to Kurn Hattin, his untiring support of our children, his spirit of graciousness in all matters, and his spreading the good news of Kurn Hattin Homes throughout the state of Vermont and well beyond."
Like its patron, the St. Nicholas Project is dedicated to helping children and their families for the better, Dec. 6 and beyond.
Joseph Pronechen is a Register staff writer.
INFORMATION
For more information on the St. Nicholas Project or ordering Father Harlow's book, Echo of God, about St. Louis de Monfort's Marian consecration, contact Father Harlow via email at [email protected].