Expanding the Flock With Millennial Outreach
New Jersey's Contribution to the New Evangelization
Editor's Note: This story was updated online after it went to press.
FALL FUN DAY.  New Jersey young adults enjoy pumpkin picking and fellowship. Courtesy of the Center for the New Evangelization
In May, the Pew Research Center found that fully one-quarter of people in the Northeastern United States do not identify with a religion. While departure from the Church and Christianity at large is a challenge across the Western world, it has been a rapidly advancing problem for those in the Northeast region of America. And Millennials, young adults under 35, are increasingly not engaged with Catholicism.
Enter the Center for the New Evangelization, founded in 2009 by the Diocese of Paterson, N.J., at St. Paul's Catholic Center for Evangelization. With more than 600 young adults in its database, several conversions under its belt and the next generation being formed from the center's marital fruits, this rural/suburban congregation is putting the New Evangelization into action.
The Register spoke with the group's coordinator, Trevor Jones, about how his community works to expand the faithful.
You've described your organization as having been strengthened by diversity. How so?
We have jocks, artists, businessmen and women, stay-at-home moms, seminarians, lawyers, coaches, teachers — you name it. Our professional diversity is incredible, which means that members of our faith community are active in their workplaces, sharing the Gospel in big and small ways. 
We also have several different ethnic and cultural backgrounds represented. Madison, N.J., is a predominately white-collar, Caucasian town, yet we have attracted young adults to our ministry who are Spanish, Colombian, Polish, Italian, Mexican, African-American, Portuguese and many more.
A lot of young-adult groups focus on building up the existing Church. Why is reaching out to people who are not part of the flock a focus of your group, and what strategies do you implement to effectively reach people not already in communion with the Church?
Benedict XVI called us to "re-purpose the Gospel to those who have had a crisis of faith" as part of the New Evangelization. Through innovative programs and events, we seek to begin a conversation with people on the existence of God in their lives and our world.
Our spiritual leaders — founder Father Geno Sylva and current shepherd Father Paul Manning — feel that the journey back to the faith begins with friendly conversation within the context of authentic relationships.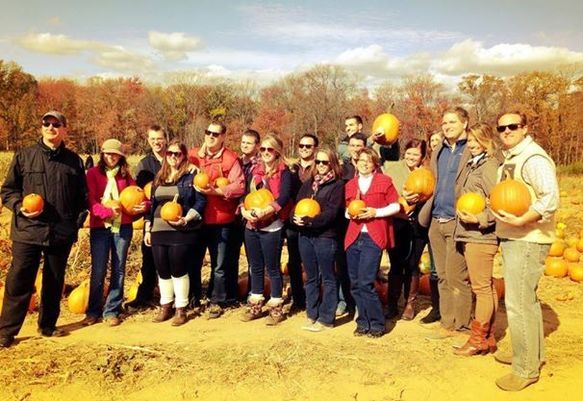 We try to offer something for everyone, no matter what stage in the conversion process they are in. We offer events like BBQs, pub nights and socials, where we introduce young adults to our community. We try to assess where the individual is from a spiritual standpoint and point him or her in the direction for the next step of faith. We offer formation-type courses and a comprehensive RCIA program that is done in an intimate (sometimes one-on-one) manner.
What are the top three reasons your group has been so successful in having such a large community, despite the geographical challenges of being largely rural?
Everything we do is focused on drawing young adults to the celebration of the Eucharist each Sunday. We have a 11am Mass each Sunday, and our music and liturgy is geared specifically towards young adults. We are committed to answering the question, "How is what we are doing drawing people closer to the Eucharist?" 
Mass is the central part of the ministry, and it's where we typically get our biggest weekly turnout. We challenge our community to invite friends each week. 
Second, our young-adult group thrives due to peer-to-peer leadership. From its inception, it has been led and facilitated by young adults. We live among other young adults and work and interact with them, so we see what the challenges are when it comes to the Church. 
This requires greater commitment from our leadership team but is something we feel benefits our ministry. Third, as a Center for Evangelization, we are not a parish, so we are given some freedom to try new things to experiment and to fail. We have tried some events that have been real flops, but in trying new things, we are able to figure out what works. There is no handbook for the New Evangelization. Young adults typically say, "I love this place because it is different. It feels different. It sounds different. My experience is different." Many young adults who have had a bad experience with church and haven't stepped inside a parish since are attracted to our center — because it seems different, and it is exciting. They can relate with like-minded people their own age and feel a part of something.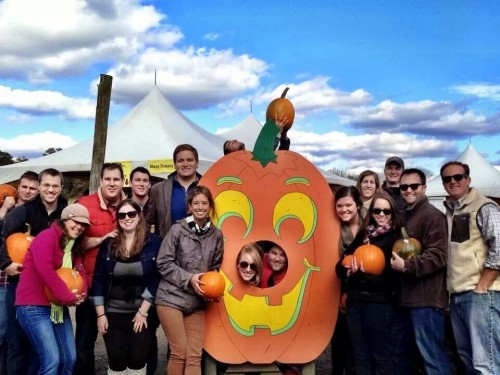 With some of your members getting married and having children, your group is starting to diversify its approach to keeping young adults involved, in the fold, etc. How have you made this transition?
Organic growth in the Church is something we are really excited about. Our young adults who initially started this ministry are now entering the phase of life where they are transitioning to family life. However, they still want to be ministered to at that level and interact with their own peers in the faith community.
We are excited to be launching a young, married-couples group this fall. This will allow for married couples to discuss the many challenges and joys of this season of life, within the Catholic context. We have found that this is naturally happening within individual homes, but we are going to be hosting a night a month at the center to cultivate this segment of our greater young-adult community.
What are your biggest events of the year?
We have five major events. First is our young-adult Mass with the bishop. This past January, we had 150 people attend. We also do a formal/semiformal Christmas party each December that brings 75-100 people who come for drinks, appetizers and dancing.
Our monthly fireside chats address current or controversial topics on the faith and are our most popular regular non-Mass events. We clearly present the Church's teaching, as to avoid any chance of misinformation.
We offer an annual retreat, which is really geared to engender deep conversions. We have used a cornerstone/SEARCH/Antioch-type model in the past, with witness talks, discussion groups, sacraments, etc.
Our BBQs each month in the summer are the biggest event, by far. We have 100-150 young adults each month, and this is where we typically draw in our most new young adults. Many end up becoming a part of our small groups and other programs in the months following the summer.
Dustin Siggins writes from Washington.