Colorado Judge Exempts Pro-Life Clinic From State's Ban on Abortion Pill Reversal Therapy
The Becket Fund for Religious Liberty legal group had filed the challenge on behalf of Bella.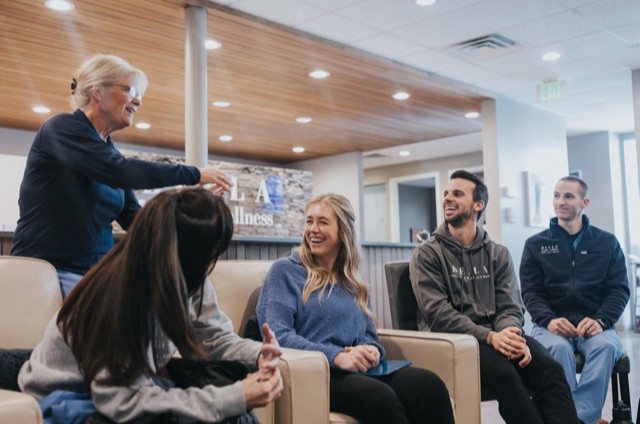 A federal judge granted a pro-life health care clinic a temporary exemption from Colorado's first-in-the-nation ban on the abortion pill reversal regimen after the clinic filed a lawsuit soon after the measure took effect.
U.S. District Court Judge Daniel Domenico said in his injunction Sunday that the new law, which was part of a three-bill package expanding abortion in the state that was signed by Gov. Jared Polis on Friday, "burdens their own First Amendment rights."
The plaintiff, Bella Health and Wellness, a pro-life, Catholic-founded nonprofit health care clinic that provides abortion pill reversal with a progesterone treatment, challenged the law on Friday. Progesterone counteracts the effects of the abortion pill mifepristone.
Bella's main medical campus is in Englewood, Colorado, but it also has medical centers in Denver and Lafayette, Colorado. It has 18 health care providers and more than 20,000 patients, with about 200 new patients each month, according to its April 14 legal complaint.
Domenico barred the enforcement of the new law against Bella but not against other providers of the reversal regimen, the Colorado Sun reported.
"The legal merits of the plaintiffs' claims present difficult questions that cannot be adequately analyzed within the time constraints necessary to prevent potential irreparable injury to the plaintiffs' patients who have already begun progesterone treatment and may have their care interrupted absent immediate injunctive relief," Domenico said.
Domenico, a Trump appointee, was solicitor general in Colorado Attorney General's Office from 2006 to 2015.
The Becket Fund for Religious Liberty legal group had filed the challenge on behalf of Bella.
"Colorado's new law is the opposite of choice — it targets women who have changed their minds and forces them to undergo abortions they want to stop," Laura Wolk Slavis, counsel at the Becket Fund, told CNA April 17.
"This law tramples the constitutional rights of these women and their doctors. We are grateful for the court's late-night order halting this draconian law, allowing our clients to continue their good work of serving women in need."
The abortion pill is a two-dose regimen of mifepristone followed by misoprostol. The pill works to kill an unborn baby by cutting off the nutrients necessary for the baby to continue developing. A second drug, misoprostol, taken days after the first, induces cramping and contractions to expel the baby's body from the womb.
Advocates of abortion pill reversal say a progesterone treatment can interrupt this process and save the life of the unborn baby. The reversal regimen has the backing of the American Association of Pro-Life Obstetricians and Gynecologists, which cites drug development literature and the routine safe use of progesterone in care for pregnant women and in-vitro fertilization treatment.
On Friday Gov. Polis signed into law three strongly pro-abortion bills, including S.B. 190, named "Prohibiting Deceptive Practices at Anti-Abortion Centers," which has a provision banning abortion pill reversal.
The law means providers such as Bella who continue to offer and advertise progesterone for abortion pill reversal would face up to $20,000 in fines per violation and the loss of providers' medical licenses under the law.
Dede Chism, a nurse practitioner and co-founder and CEO at Bella Health and Wellness, on Friday said the founders of Bella opened the medical clinic "because of our belief that life is a precious gift from God, worthy of protection at all stages."
"When a woman seeks our help to reverse the effects of the abortion pill, we have a religious obligation to offer every available option for her and her child," Chism said.
Domenico's injunction acknowledged state interest and public interest in "preventing deceptive trade practices and provision of medical treatments that are outside generally accepted standards of practice." He acknowledged differences over the reversal regimen but appeared to reject the law's description of abortion pill reversal as "a dangerous and deceptive practice."
"Though the efficacy of progesterone treatment in maintaining a patient's pregnancy after taking mifepristone appears debatable, this treatment does not appear to pose severe health risks to patients who receive it, as evidenced by the fact that the treatment currently remains legal in every state but Colorado," Domenico said.
Critics of the abortion pill reversal regimen said it lacks FDA approval and robust scientific support. The pro-abortion American College of Obstetricians and Gynecologists, in a 2015 position paper, said that pregnancy will continue in 30%-50% of women who take mifepristone alone and do not take the follow-up drug misoprostol.
Becket's April 14 legal complaint said that singling out providers of abortion pill reversal for "draconian penalties" is a violation of Bella's free exercise rights.
"Bella and its providers sincerely believe that they are religiously obligated to assist any woman facing a threat of miscarriage who requests their help, whether that risk arises biologically, due to physical trauma, or because she willingly or unwillingly took the first abortion pill," the legal complaint said.
The Colorado law constitutes "an egregious form of viewpoint discrimination," the complaint said. It rejected the claim that progesterone is dangerous, noting that it is classified in the same category as Tylenol, the most commonly used pain reliever. Its off-label use for abortion pill reversal is "like most other uses of supplemental progesterone."
Bella on its website explicitly says it is not "a crisis pregnancy center." Rather, it is "a life-affirming OB-GYN and family medicine group" that sees both a pregnant woman and her unborn baby as patients. It is a Catholic-affiliated apostolate that adheres to the Ethical and Religious Directives for Catholic Health Care Services issued by the United States Conference of Catholic Bishops.
"We believe in the right to life. We believe in the right to dignified health care," Bella says on its website. "We believe in the right to medical conscience. We believe in the right of faith-based, independent health care options to exist."
The legal complaint described Bella's medical staff as "experienced, licensed health care providers who regularly provide progesterone to help women facing threatened miscarriages."
Though Colorado law still allows them to provide progesterone for all other women facing a threatened miscarriage, the new law "makes it illegal for them to offer the same treatment for women facing threatened miscarriage because they initially took mifepristone (whether willingly or not) but now want to remain pregnant."
"Colorado law would force these women to abort pregnancies they wish to continue," the complaint said. "Sometimes women change their minds about whether to follow through with an abortion. Sadly, some women are even tricked or pressured into taking mifepristone in the first place, including women who are victims of sex trafficking."
"Bella and its providers cannot refuse to help a woman who desires to continue her pregnancy simply because she first took mifepristone," the complaint said. Consistent with their core religious beliefs in human dignity, Bella and its providers are religiously obligated to offer abortion pill reversal so long as they have the means and ability to do so."
Colorado's Catholic bishops praised the legal challenge in an April 14 letter, saying the legal effort "affirms the First Amendment rights of pregnancy centers and the ability of medical providers to freely prescribe (abortion pill reversal) treatment as a life-affirming option for women in Colorado."
Other new laws restricting pregnancy centers' ability to advertise and mandating insurance coverage of abortion and "gender-affirming care" could also merit legal challenge on First Amendment grounds, the bishops said.
The Food and Drug Administration's approval of the abortion pill is currently facing scrutiny in the federal courts. A district court judge has sided with critics of the approval process for the drug and ruled the FDA had wrongly extended its use from seven to 10 weeks into pregnancy and reinstated the seven-week approval.
Despite FDA recommendations, many clinics and providers offer the drug up to 12 or 13 weeks into pregnancy, the New York Times has reported.