Trump Chooses Callista Gingrich as U.S. Ambassador to the Holy See
White House confirmed nomination Friday ahead of the President's meeting with Pope Francis at the Vatican on Wednesday.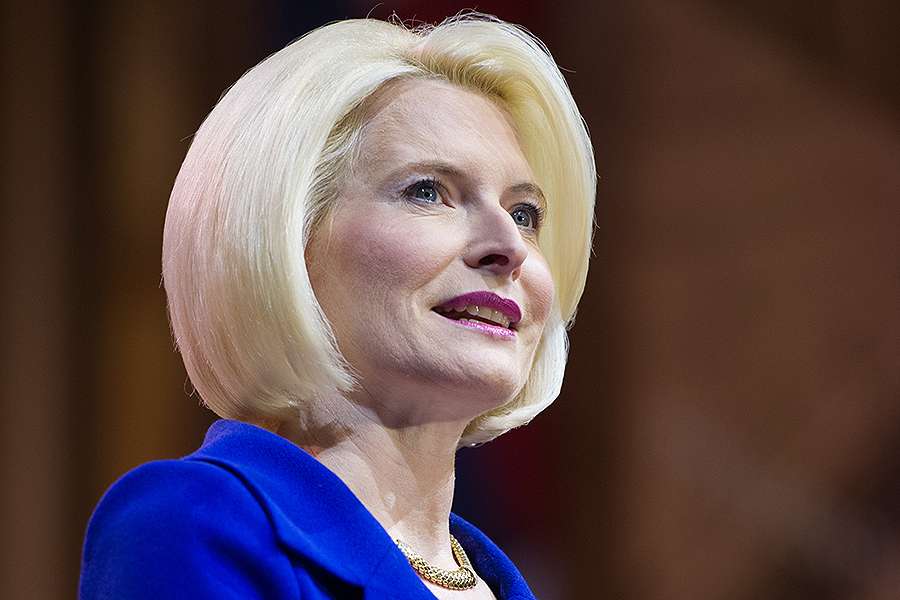 After weeks of speculation, President Donald Trump will nominate Callista Gingrich as U.S. ambassador to the Vatican, the White House announced in a statement Friday.
The nomination of Gingrich, the wife of former House Speaker Newt Gingrich, one of Trump's longest and most loyal backers, still requires Senate confirmation but her appointment is expected to pass and receive the Vatican's agrément.
Callista Gingrich is president of Gingrich Productions and has produced a number of documentaries, including the film Nine Days That Changed the World — a tribute to the role Pope St. John Paul II played in the fall of Communism in Europe and in the rise of the Solidarity movement.
She is also president of The Gingrich Foundation, which supports charitable causes, has written children's books, and co-wrote a book with her husband called Rediscovering God In America. 
Gingrich served as chief clerk for the House Committee on Agriculture until 2007 and was reportedly a key figure in her husband's 2012 bid for the Republican nomination. 
A Catholic of Swiss-Polish ancestry, Gingrich was influential in her husband's reception into the Catholic Church in 2009, and sings in the choir of the Basilica of the National Shrine of the Immaculate Conception in Washington, D.C. The choir made a tour of Rome last October. 
Gingrich will face a number of challenges in smoothing relations between the Trump administration and this pontificate, most notably concerning immigration, economics and the environment.
But she will also find plenty of common ground in areas such as religious freedom, life, and combating human trafficking, as well as the search for peace and security in the Middle East and other areas of tension and conflict.
The President and the Pope also share a populist appeal and speak with the language of the person on the street, bypassing elites and those traditionally holding the levers of power.
Speaking to reporters on the plane back from the shrine of Our Lady of Fatima last week, the Holy Father said he would listen respectfully to what Trump has to say when the two meet and won't judge him before listening to him.
Trump's visit to the Vatican will form part of his first foreign trip, after visiting Saudi Arabia and Israel, and before attending a NATO summit in Brussels and a G-7 summit in Italy. 
Due to the required Senate confirmation and the shortage of time before the visit, it is unlikely Gingrich will be in position in time for President Trump's arrival, but it is not unusual for presidential visits to be handled by the charges d'affairs in the absence of an ambassador.
See the Register's editorial on Trump's upcoming visit to the Vatican here.