This Lent, Let St. Teresa of Ávila's Spiritual Guide Teach You How to Meditate
As we head towards Lent I have had a number of questions regarding a book I might recommend to those looking to experience a more meaningful Lent.
There is one that comes to mind that I believe will be transformational for anyone who is serious about the growing in prayer and the interior life: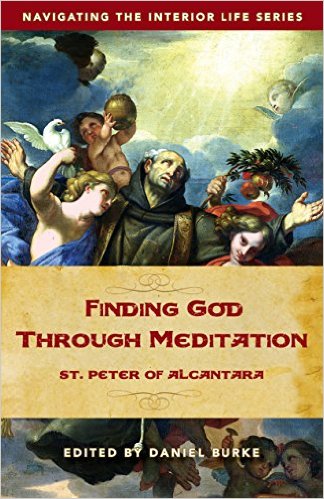 St. Peter of Alcántara's Finding God Through Meditation: I was deeply blessed to edit and update this translation of this great book. It is far too little  known in the Church and an incredibly powerful work. St. Peter of Alcantara was a mystic and a favorite spiritual director of St. Teresa of Avila. As I was editing this text I received constant consolations and another editor who worked on this project had the same experience. Though it is not a quick read, it has a depth that will resonate for years even after multiple re-readings.
Specifically with respect to Lent, St. Peter is an extraordinary guide to help us deepen our prayer life as he provides wisdom for mental prayer and daily Lenten meditations that are perfectly suited to draw our hearts to the great sacrifice that Christ made for us on the Cross. The other benefit of purchasing this book is that you can follow along with our Divine Intimacy Radio Podcast as we have just begun exploring St. Peter's wisdom on that show and will continue through the season of Lent. If you purchase and read this book with dedication, and use the meditations, you will have a Lent like no other.
CLICK HERE TO PURCHASE FINDING GOD through EWTN's Religious Catalogue